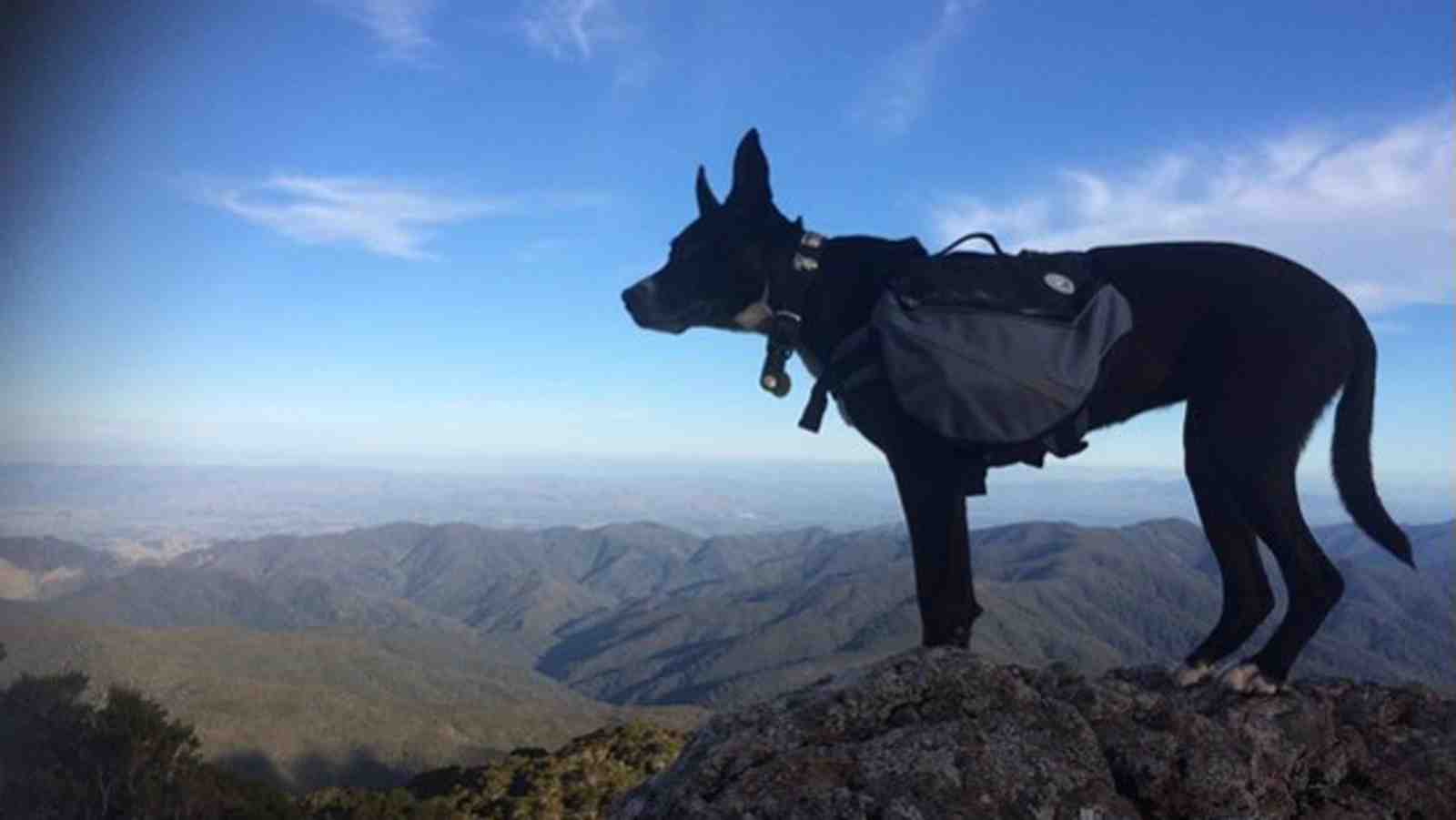 Dina is a keen and experienced tramper and was on the second day of a planned three-day tramp when she took a wrong turn. While trying to get back on the track, she slipped six metres down a bank, breaking her leg.
Bonnie was carrying Dina's mobile phone in her own customised backpack and brought it down to Dina who called the Life Flight rescue helicopter. An hour later, Dina and Bonnie were winched to safety.
Dina says although she was relieved to see the helicopter appear, Bonnie was a little more anxious.
"She was really protective of me. So when the paramedics started cutting my boots off, she wasn't too happy and needed to be sedated before they could do anything with me. But since they're paramedics, they had to call a vet to find out what would be a safe dose for Bonnie."
After an operation to insert a metal rod in Dina's leg, and a four-night stay in hospital, she was discharged just in time to graduate at a Victoria ceremony last week with a Bachelor of Science in Ecology and Biodiversity, and Marine Biology.
"I was so happy to be able to make it to my graduation. It was pretty awkward though—I had to be wheelchaired to the stage and then walked across on crutches. When I got to the Chancellor, there was a bit of fumbling to be able to shake his hand. But I got there in the end!"
Appropriately enough, Dina's planning further study in veterinary science.