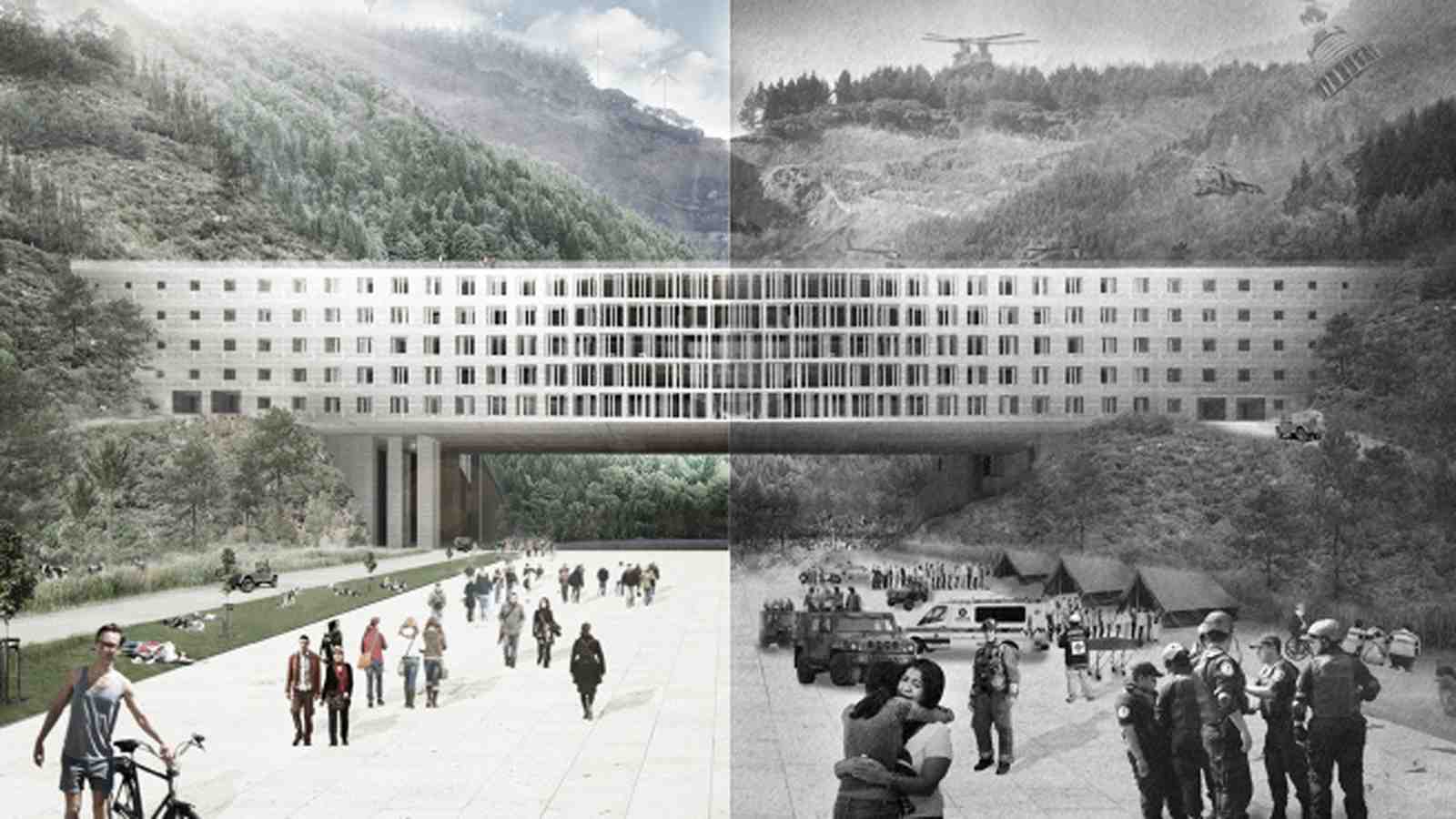 Master of Architecture student Ben Allnatt's thesis titled Plan B Hive: An outpost in the Hinterland has won the Institution category of the 2014 International Architecture Thesis Awards.
Inspired by the 2011 Christchurch earthquake, Ben's thesis proposes that an alternative government outpost could be established on the outskirts of the Wellington region. It would function as both a disaster research centre and a space to house a temporary parliament post-catastrophe.
The thesis includes plans for a new building to be established between the adjacent hills of a large quarry in Kapiti, away from potential dangers in a post-earthquake city, such as building rubble and tsunamis.
Ben says the government "plays a key role in the culture of Wellington, and it would be hard to comprehend a future for Wellington as a major city without its presence here".
He was encouraged by his supervisor, senior lecturer Sam Kebbell, to submit his thesis to the competition.
"Sam gave me an incredible amount of support and guidance during my thesis project. He constantly challenged me throughout the design process and it paid off immensely.
"Throughout my five years of study at Victoria University, the consistent support I have had from my passionate lecturers and tutors has played a huge role in shaping me as a young architect," says Ben.
Ben is currently interning at a firm in Copenhagen, Denmark, but hopes to return to New Zealand in the near future to get involved with design projects here.