Webinar: Destination recovery strategies post COVID-19
9 July 2020
from 8.30 am - 9.30 am
COVID-19 has affected every tourism destination and business across the globe, including the cruise ship industry, polar expeditions, religious pilgrimages, and mega sporting events.
The global impact of COVID-19 on tourism is forecasted to result in the loss of 200 million jobs and a 60% drop in revenue this year. In many countries tourism has ground to a halt due to the dependency of international arrivals. Looking to the future, is there something we can learn from other destinations?
This webinar looks at the impact, response, and, recovery strategies of three destinations—New Zealand, Scotland, and New York—with destination leaders Stephen England-Hall (Tourism New Zealand), Riddell Graham (VisitScotland) and Donna Keren (NYC & Co) each telling their story.
Speakers
Stephen England Hall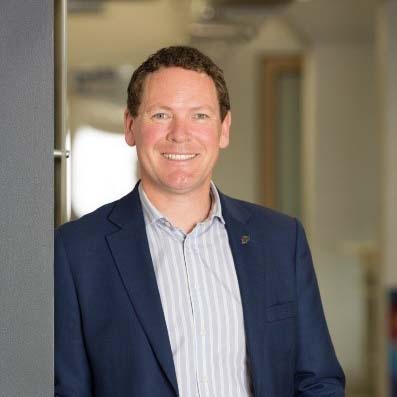 Topic: What's next for tourism in New Zealand?
Stephen is the Chief Executive of Tourism New Zealand and has extensive international experience working as a senior executive of world leading digital marketing, data and technology companies in the UK and North America.
Stephen is also a Board member of the Tourism Industry Aotearoa, Qualmark New Zealand Limited, New Zealand Story, New Zealand China Council, The Aotearoa Circle, sits on the New Zealand Screen Production Grant and Significant Economic Benefits Verification Panel, and Adviser for Destination Auckland Strategic Advisory Group and Xerra Strategic Advisory Panel. Stephen holds an MBA from Cambridge University.
Riddell Graham
Topic: How Scotland has managed the impacts from COVID-19 on tourism.
Riddell has worked in Scottish tourism for over 40 years in a variety of roles both at a local destination level and since 2004 for the national tourist board VisitScotland. In his current role as Director of Industry and Destination Development, he manages a team of over 300 staff, dispersed widely across Scotland who deliver visitor information services, a star rating quality assurance scheme and engage with over 15,000 individual tourism businesses and local and national stakeholders.
Donna J. Keren
Topic: Rise. Renew. Recover. A blueprint for the City's hospitality and tourism industry.
Donna Keren is an Executive Vice President and Head of the Research Unit at NYC & Company, the official destination marketing organization for New York City. With a background in qualitative and quantitative methods.
Webinar organised by Ian Yeoman with support by Abi Hart and Collette Thaisen.