Artist books to meet new audiences
2020 is off to an exciting start: Wai-te-ata Press' artist books are being showcased nationally and internationally.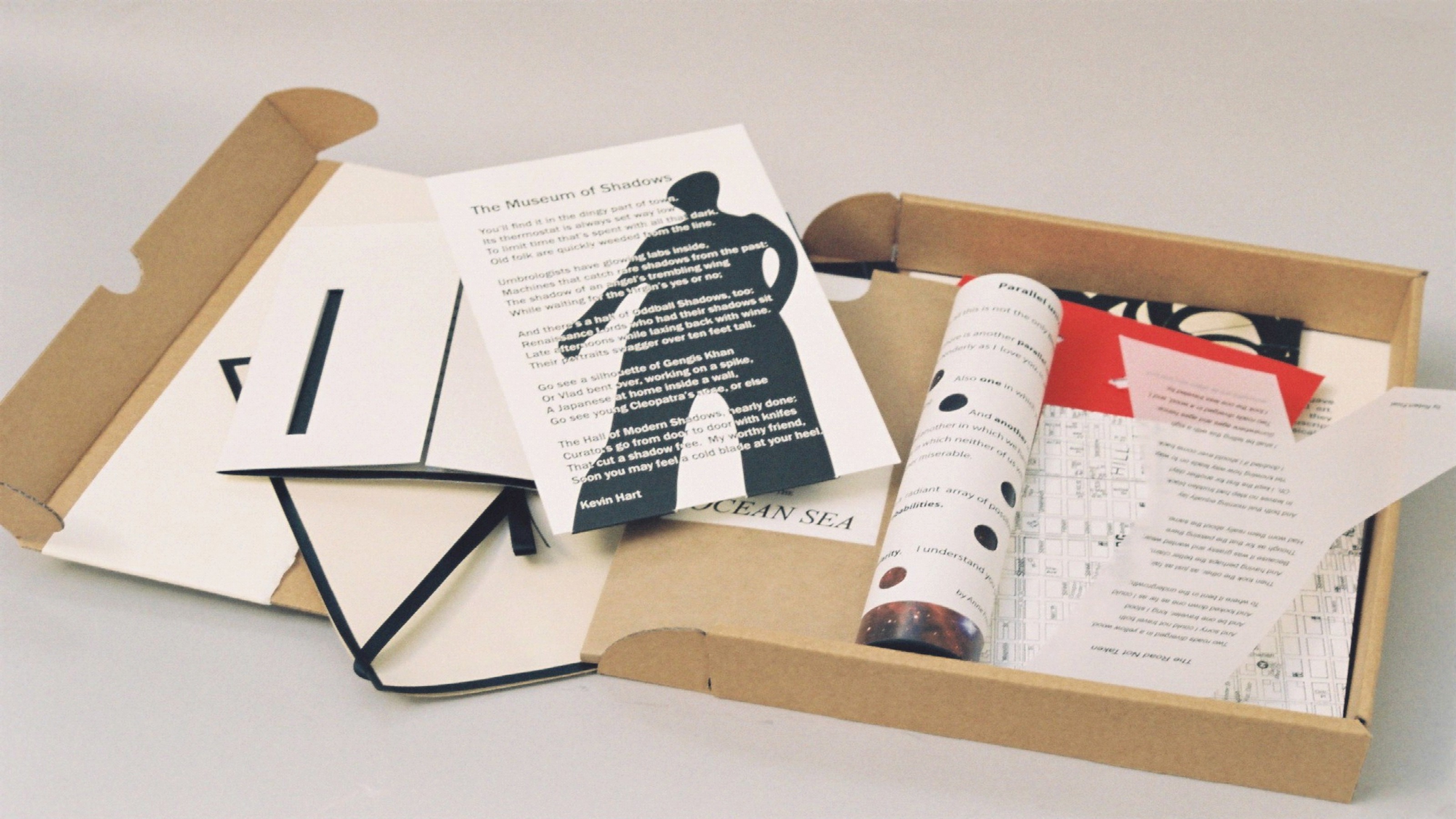 Nationally, The Wai-te-ata Companion to Poetry joins other stunning artists' books by Aotearoa NZ artists, writers, printers and makers in Art exhibition: Albrecht to Zusters. This free exhibition is on until Friday 31 January, at the Angela Morton Room, Takapuna Library, Auckland.
Three key Wai-te-ata Press works will also soon be showcased abroad. Massey CoCA senior lecturer Kerry Ann Lee has included our publications in her curation of Aotearoa NZ print culture to showcase at BOOKED: Hong Kong Art Book Fair at Tai Kwun Contemporary (16-19 January).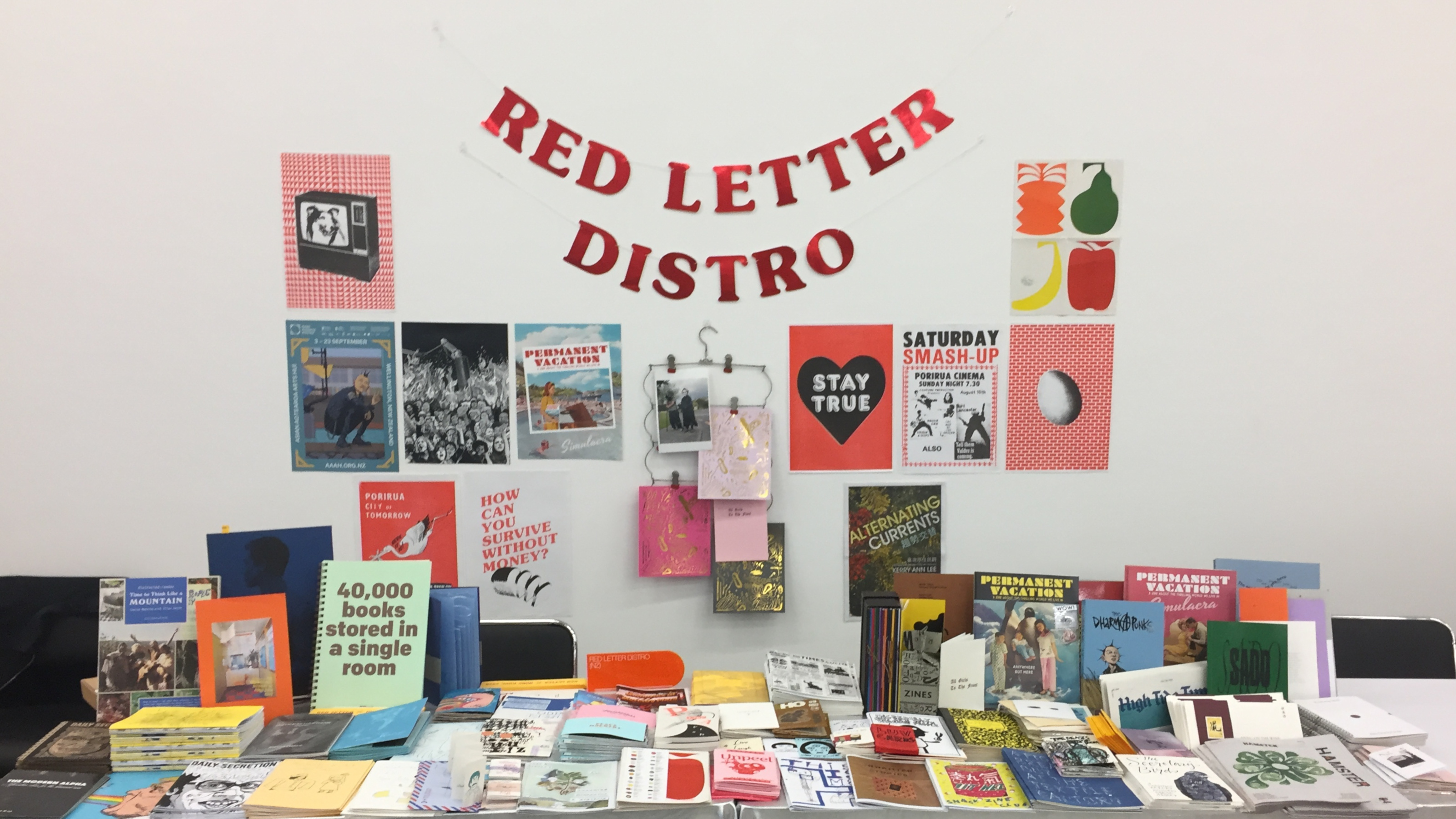 Lee, representing herself as RED LETTER DISTRO, is one of over 80 local, regional, and international exhibitors to attend BOOKED 2020. From zines to publications by independent publishers, posters to artists' books, Lee's curation is a personalised survey of curious print matter across the full spectrum of production values. Wai-te-ata Press was represented along with split fountain (Auckland), Enjoy Public Art Gallery (Wellington), Sarah Maxey (Wellington), The Physics Room (Christchurch), Blue Oyster (Dunedin) and many more individual zine-makers.
We're delighted Lee will be introducing Wai-te-ata Press' The World In a Box (2012-2014), The Wai-te-ata Companion to Poetry (2016) and The Zine Collection (2017) to an international audience engaged with a diverse range of artistic and publishing practices at the intersection of "art" and "books".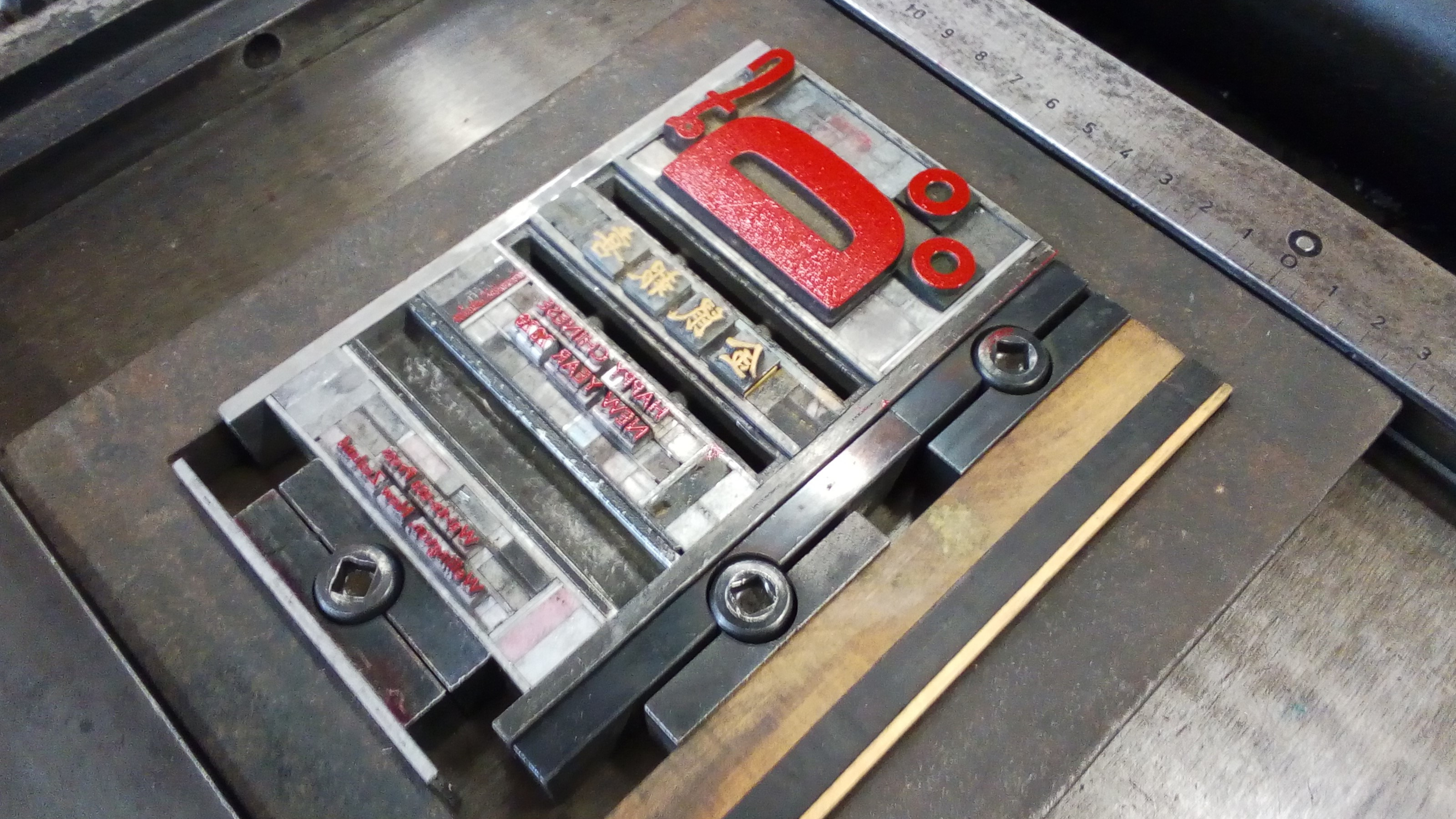 Because the Hong Kong Art Book Fair will take place just days before the Chinese New Year, Printer Sydney Shep and assistant Ya-Wen Ho printed a limited-edition keepsake celebrating the Year of the Rat. A cheerful zodiac rat, hand-set from letterforms, greets people with four Chinese heritage type characters: 「金鼠報喜」 'Golden rat heralds joy'.
#hongkongartbookfair #booked2020 #bookedartbookfair