Physical Geography Field Trip to the National Park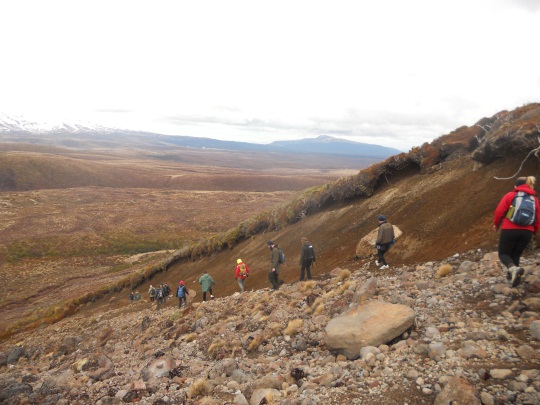 Recently 40 students in course GEOG 323 (and staff) went on a week long field trip to the National Park. Students were kept busy to trying to find topics to research and collect field data for.
Students knew that once the course was finished that they would be required to give a presentation and report when they returned. With this in mind students were kept on their toes and many different topics were covered —including Water Quality Assessment- Effects of the Skifield on the Whakapapanui Stream Catchment. Assessment of Lahar Hazards Adjacent to Whakapapa Village and Stream, Rates of Fluvial Erosion within Cover-beds of the Mangatepopo Valley and Debris Avalanche Mapping & Deposit Characterisation.
The students stayed the Pipers lodge during their field trip. The field trip concluded with a quiz and table tennis competition. The trip was greatly enjoyed by all who attended.