GEOG 223 Field trip to Otaki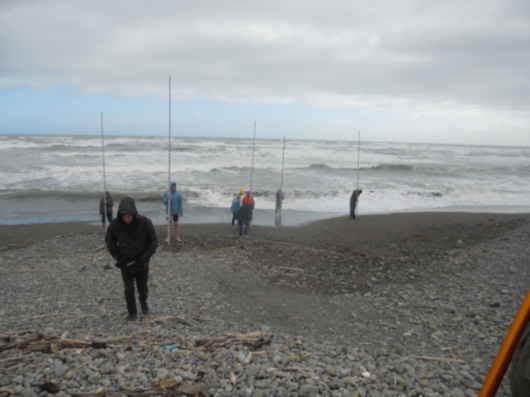 This year students studying GEOG 223 went on a field trip to Otaki from 22nd – 24th August 2011.
The trip required students to test Otaki River's water quality by taking 'Stream Profiles'. Testing was carried out to test for nitrate, ammonium, phosphorus, conductivity, total hardness and dissolved oxygen. Student's then assessed their Stream profiles whereby flow measurements and quadrant pebble sampling were also conducted.
As well as testing the water quality, students also tested the soil by taking soil profiles from three different geomorphic surfaces different sites on different sides of the Otaki river. The soil profiles described structure, colour, texture and consistence
The students gained much knowledge and experience from the GEOG field trip. The trip concluded with a fire pit for toasting marshmallows!