Fish and Swallow Productions
Fish and Swallow Productions specialise in documenting cultural events and spotlighting creatives, and other extraordinary individuals from around New Zealand.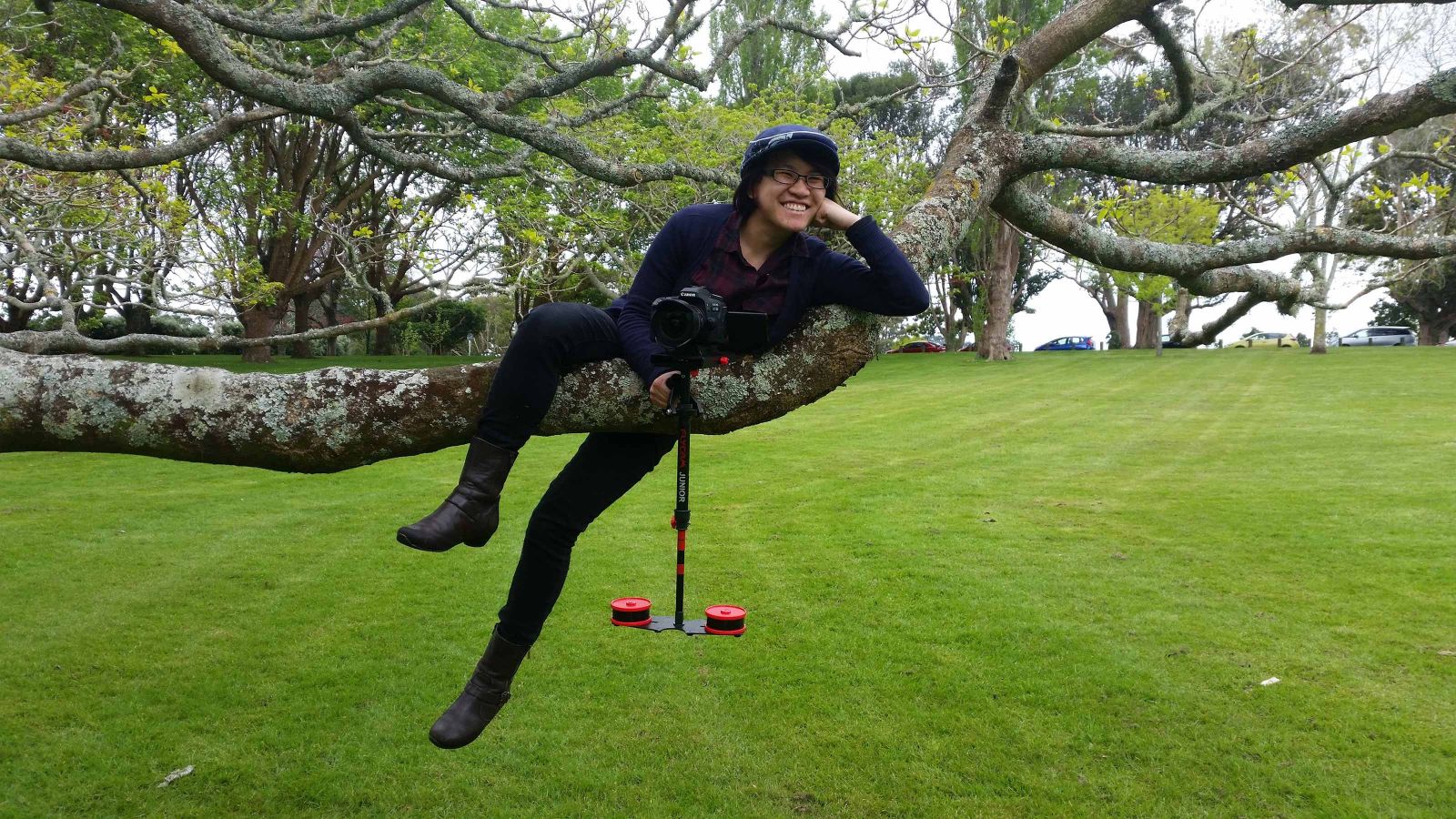 A desire to develop her filmmaking skills lead Michelle Kan to start independent film and online content production studio Fish and Swallow Productions—a studio dedicated to documenting cultural events and spotlighting artists, creatives, and other extraordinary individuals from around New Zealand.
"Fish and Swallow began as a way for me to develop my filmmaking skills by capturing some of Wellington's many cultural events, such as Chinese New Year, LUX, and the K-Culture Festival. I got to experiment with style and content, and over time I found my niche," says Michelle. "Parts of the Wellington cultural and start up scene saw what I was producing and began calling on me for my skills and services, and my business began to grow."
When Michelle graduated from Victoria University of Wellington in 2013 with Honours in Film, creating online video content wasn't as much of a career option as it is now but a number of opportunities came her way.
"Through various twists and turns I ended up finding myself in with Wellington's start-up community, creating videography for some of Wellington's accelerator programmes, such as Creative HQ's Lightning Lab, KFA, VentureUp, and Mahuki, as well as producing online content for start-ups and small businesses," says Michelle.
As well as creating video content for groups around the city, Michelle has been able to pursue her own work.
"One of my biggest achievements so far is creating an independently produced feature documentary, MOVE (Flow Like Water): A Parkour Documentary. It was a two-year labour of love that highlighted the principles and philosophies of parkour, and the practitioners within the New Zealand community whose lives were improved by those ideals," says Michelle. "I learned a lot about both myself and my craft during those two years, and I keep those lessons with me in the work I continue to do."
Going forward, Michelle hopes that through Fish and Swallow she'll get the opportunity to work with more groups and individuals across New Zealand.
"There are so many people, places and organisations across New Zealand that I would love to be able to capture or collaborate with. Whether it's narrative or documentary filmmaking, videography, or online content creation, there are so many new things I'd love to try and skills that I'd love to develop given the opportunity."