New Director of the Centre for Strategic Studies announced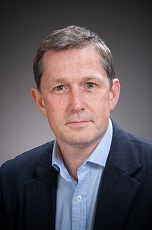 David Capie is an Associate Professor of International Relations at Victoria University, where he has taught since 2004. His research interests focus on conflict and security issues in the Asia-Pacific – with a particular interest in ASEAN – and New Zealand's foreign relations. In this area he has a significant record of publication. He has been in various administrative positons within the School and has served on different university committees.
David's undergraduate education was in law and politics at Victoria, followed by a Master's at the Australian National University, where he was a Freyberg Scholar, and a PhD at York University in Toronto, which he attended on a Rotary Scholarship. His research has been supported by the Rockefeller Foundation, the John D and Catherine T. MacArthur Foundation, the East-West Center and the Royal Society of New Zealand's Marsden Fund. David has held Visiting Positions at the Weatherhead Center for International Affairs at Harvard University, at LUISS Guido Carli in Rome, and is a Research Associate of the ASEAN Studies Centre at American University in Washington D.C. He currently serves as one of the editors of the journal Political Science, published by Sage.
David was the recipient of a Victoria University of Wellington Early Career Research Award in 2007, a Victoria University of Wellington Teaching Excellence Award in 2012 and was nominated for a New Zealand National Tertiary Teaching Excellence Award in 2013.