Fine Arts (Creative Practice) projects turn studio album
Master of Fine Arts (Creative Practice)—Music/Sound (MFA(CP)) graduate Jack Woodbury's debut electro-acoustic album, inst. 19–20, featuring a suite of eight pieces composed by Jack during his studies, has been released by Rattle Records.
Jack graduated from the MFA(CP) at Te Herenga Waka—Victoria University of Wellington in March 2020 and set out to explore making the work he'd completed while studying publicly available. "All of the works in inst. 19–20 were initially composed for two audio-visual installation assignments during my studies," says Jack. "In early 2020, I realized that I'd composed eight electro-acoustic pieces for these installations, but I had not yet shown them to anyone outside the context of an exhibition."
Jack pitched the idea of an album showcasing the pieces to Rattle Records, a New Zealand contemporary instrumental music label. "To me, it's an iconic Aotearoa label and such a strong supporter of our art music. I've been a big fan of their releases in the past, so I couldn't be prouder to now sit amongst their roster," says Jack.
Through the crowd-funding platform Boosted, Jack produced the first limited run of the album. He also received an Arts Foundation Future Fund donation, which enabled him to work with photographer and fellow Master of Fine Arts (Creative Practice) (MFA(CP)) graduate Celeste Fontein.
Celeste was a student in the Film stream of the MFA(CP). Jack says, "The final creative project course of the MFA(CP) is perhaps the best example of positive collaboration for MFA(CP) students. It pairs the Music/Sound students with the Film students to produce a series of short films." Jack worked with Celeste on her documentary Maranui, with Jack providing sound mixing support.
This collaboration enabled the two to build a professional relationship post-graduation: "I was really impressed with the way Celeste captured Wellington's south coast and thought her talents were perfect for producing a music video." He asked Celeste to work on the music video for the piece VI; she also helped Jack shoot photo documentation for another piece CORROSE, which ended up illustrating the album's cover.
Composition and sonic arts lecturer Dr Thomas Voyce is happy to see his former student continue relationships beyond the MFA(CP). "It is great to see Jack continue to collaborate with Celeste beyond the programme. Celeste is a great cinematographer, and her impressionistic montages fit beautifully with Jack's music. Jack makes beautiful tracks and it is great to see him get a release on Rattle."
Jack is now one of two MFA(CP) graduates in the Miramar Creative Centre Incubator Programme for 2020. He is currently working on recording a Sound FX library which will help him produce quality sound for films and other sound-based mediums. The Miramar Creative Centre Incubator Programme offers graduates a chance to work on a project with access to the Miramar Creative Centre resources, equipment, and knowledge and is open for applications from the previous year's MFA(CP) cohort in Film or Music/Sound.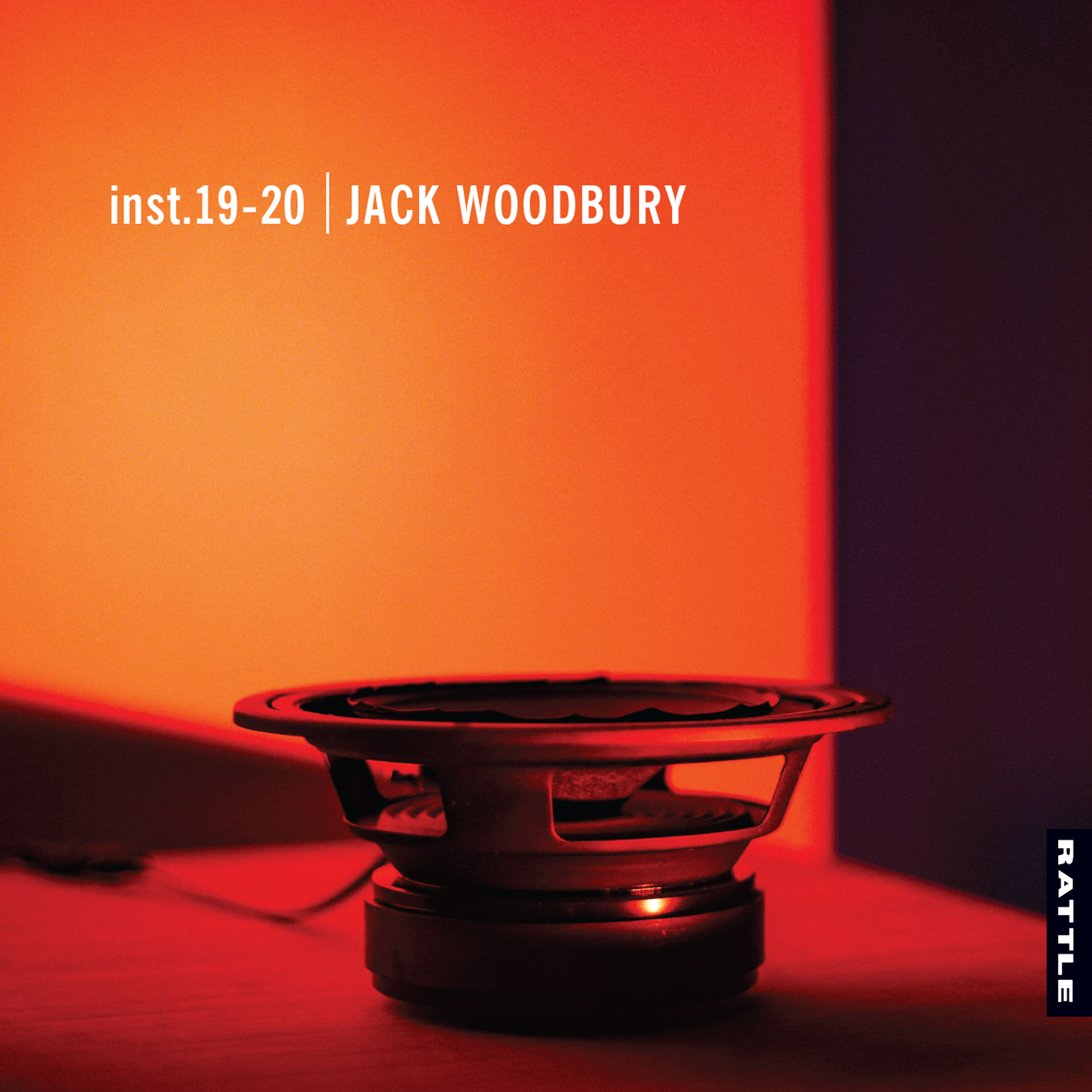 Listen to inst. 19-20 on Spotify or Apple Music.
CDs are available through Bandcamp.