From industrial design to user experience design and everything in between
Master of User Experience Design student, Jazz Klinkert has just completed an internship at Te Papa, assisting with the planning and execution of an event showcasing Virtual Reality.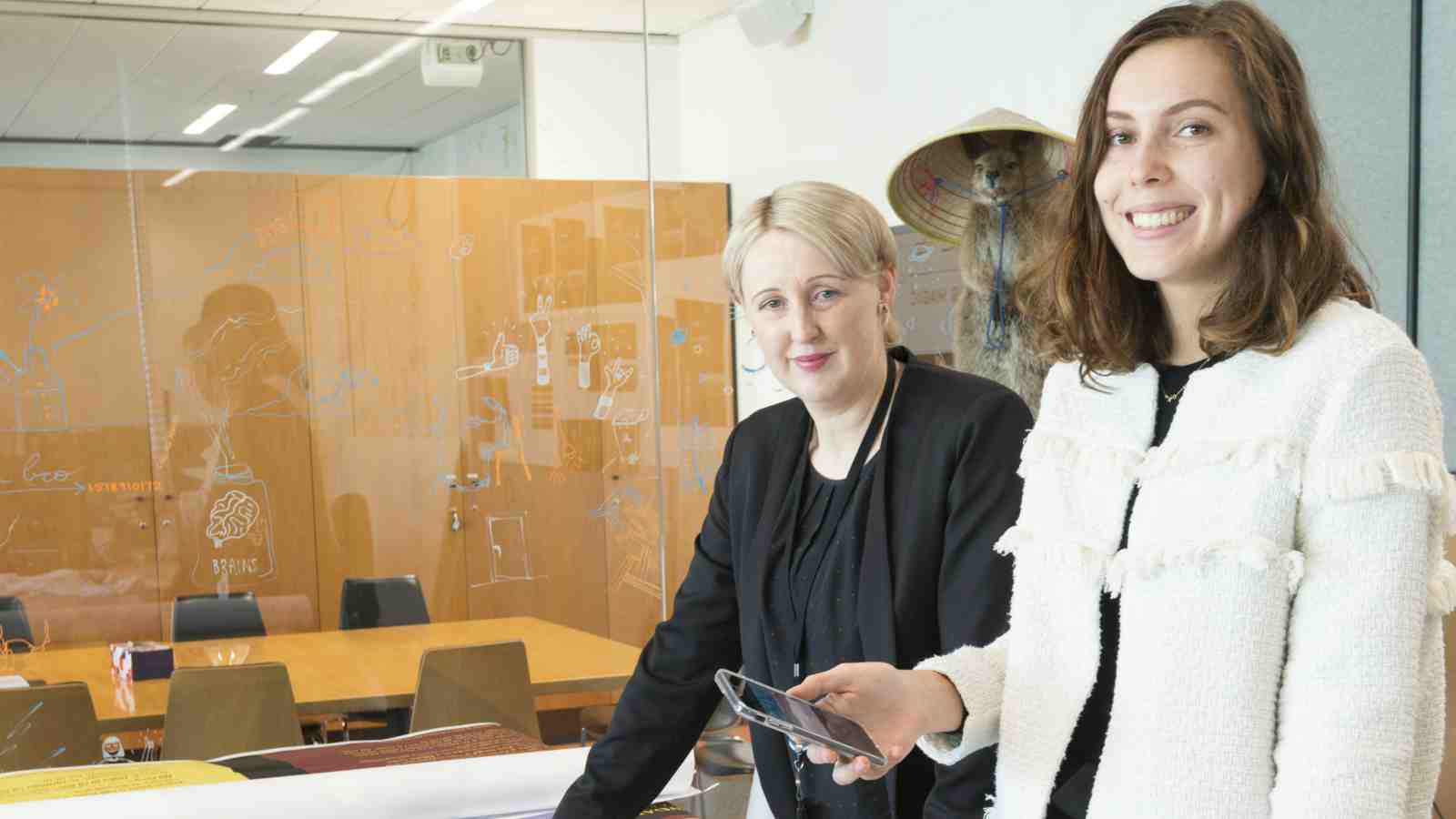 Kate Button, Senior Advisor Public Programmes at Te Papa and Jazz Klinkert
Jazz says the opportunity to gain industry experience as part of her study was invaluable.
"There was a lot of discussion around experience design and how we can create experiences that entice people and get them interested and involved with VR. Visitor experience was at the forefront of every decision we made."
Jazz also helped produce collateral for the event, including the programme, tote bags and lanyards.
"It was a really insightful experience, seeing how important a single brand identity is and ensuring everything spoke to that one style."
Jazz completed a Bachelor of Design Innovation majoring in Industrial Design at Victoria last year. She works as a Graphic/Industrial Designer for Wellington company, Woods Design and begins full-time study for the Master of User Experience Design (MUXD) in July.
"I really like the idea that once I've completed this one-year course, I will be qualified in two design fields—industrial and user experience."
"The role at Te Papa taught me the importance of being a critical yet creative thinker and a collaborative worker. I've since found a passion for interactive and visitor focussed experiences and hope I can continue on similar projects in the future."
Kate Button, Senior Advisor, Public Programmes at Te Papa says Jazz's work was integral to the success of the overall event.
"Jazz worked with the team to ensure we designed a human-centred experience that was relevant, engaging and inspiring to our target audiences."
The MUXD is a Wellington ICT Graduate School qualification taught by Victoria's School of Design, developed to ensure graduates are industry-ready.
Is the Master of User Experience Design right for you?