Turning school students into citizen scientists
Dr Cathal Doyle is researching how online citizen science projects can help New Zealand primary school students better engage with science.
While citizen science, the process of everyday people supporting experiments or conducting their own, has been around for hundreds of years, the advent of the internet and smartphones has skyrocketed its popularity. Now, people around the world can take part in research as they go about their everyday lives—including primary school students.
Wellington School of Business and Government's Dr Cathal Doyle, along with Associate Professor Markus Lucazk-Roesch, the School of Education's Dr Dayle Anderson, and the University of Waikato's Dr Cathy Buntting are currently researching how online citizen science (OCS) projects can be used to improve learning.
"One of the things that we're looking for is can online citizen science help students understand the scientific process," says Dr Doyle. "That one is a big one because we're in quite an interesting world where critical thinking is something that is being challenged. The second one is, is it useful for learning? Can online citizen science help you learn a particular topic?"
While OCS projects have been around for a while now, they're only just starting to be trialled in schools—making it the perfect time to find out how they can best be used in the classroom.
"The four teachers we worked with in the research are science advocates, that was their bread and butter, but I think only one of them had come across OCS," said Dr Doyle.
So far, their research has identified what makes an OCS project successful as well as some of the challenges that need to be overcome.
"There're a few things that help make a project successful, one is making it accessible to particular age groups," says Dr Doyle. "Another one is being open about the dates the project is running for. There have been a number of projects where we've done all this work and next thing, it's actually over."
Scientists getting involved with the classes is another key factor in OCS projects being beneficial for school students.
"We've had a few instances where the scientist has come to the classroom—or in the case of one of our latest projects a scientist from the UK met with the students over Zoom," says Dr Doyle. "One of the cool things we see with that is when students see scientists they realise 'Oh, they're not just a grey-haired old man' because all they see is pictures of Albert Einstein and think, that's a scientist, I can never be that. When they see that scientists come in many forms they start thinking that maybe that is something they can aspire to."
While you may think access to technology would be the main challenge in doing OCS in the classroom, most of the challenges relate to the projects themselves.
"One of the biggest challenges we've come across is that scientists don't actually think about students being suitable participants," says Dr Doyle. "They think about using the public to do some research, they don't think about how there's an opportunity to engage with a particular type of person, in our case primary school students."
"I also think that academics or researchers need to start realising there's more to research than the academic paper. Sure, that's what we're measured on in some respects but that's changing," says Dr Doyle. "A few projects do it brilliantly where they release monthly blog posts, or monthly videos while they're working on their project."
There are also challenges with supporting teachers, who are often time poor, to integrate OCS into their teaching—but resources like the Science Learning Hub aim to make it easier.
"We try to provide tools for teachers to be able to start using OCS projects in their teaching," says Dr Doyle. "We've created a lot of case studies and what we're trying to do with those is create instances where teachers can go, 'I can do that'. It's time, awareness, and knowing how to implement it that are the challenges that primary and secondary school teachers face."
Going forward, Dr Doyle believes that OCS use in the classroom is going to go from strength to strength.
"It was only 13 years ago that the iPhone came about and that has transformed things because you can now get people to collect data for you when they're out and about," says Dr Doyle. "One of the things that has started to crop up a bit now is that citizen scientists are actually starting to come up with research questions and their own research protocols and we're starting to see people become amateur scientists. To me that would be an amazing future."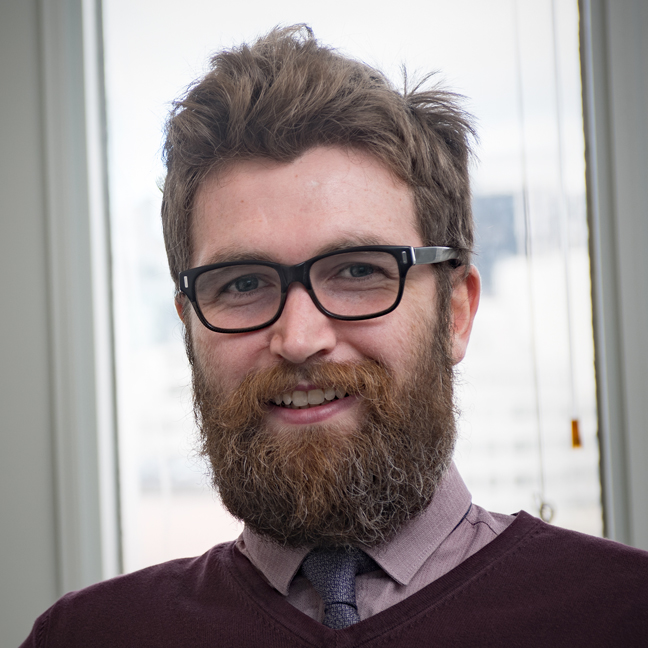 Senior Lecturer
School of Information Management

RH407, Rutherford House, 23 Lambton Quay