Webinar: Value-based pricing and revenue management in a COVID-19 world
22 July 2020
from 1.00 pm - 2.00 pm
Demand for tourism has collapsed, so how should the industry forecast future demand in light of COVID-19? How do airlines survive a cashflow nightmare? Airline and hotel prices in New Zealand's hubs are being determined by government policies requiring the quarantining of international arrivals, so what does this mean for revenue management and the impact of domestic travellers? To the tourist who is searching for the best value, price comparison has become the norm, so what does this all mean for selling, distribution and marketing of hotel and travel products? We have asked three of the world's leading experts on revenue management and value-based pricing to answer these questions. Join Sherri Kimes (Cornell University), Ben Vinod (Sabre Technologies) and Stephan Liozu (Thales Group) for this webinar.
Speakers and topics
Sheryl E. Kimes is an Emeritus Professor of Operations Management at the Cornell University School of Hotel Administration and a Visiting Professor of Analytics and Operations at the Business School at the National University of Singapore. Her area of specialization is revenue management. She has been teaching, conducting research, and providing consulting services in this area for over 25 years. She has published over 100 articles and book chapters and has received multiple awards for her research including the Lifetime Achievement Award by the College of Service Operations of the Production and Operations Management Society and the Industry Relevance Award by the Cornell University Centre for Hospitality Research in 2010, 2012 and 2014.
Topic: Revenue Management in a Post COVID-19 world
Until recently, our capacity constraints were physical in nature whether they be the number of hotel rooms or the number of airline or restaurant seats. But, as we emerge into the post-COVID world, our capacity constraints are now driven by government policies. The question becomes one of how to practice Revenue Management in this new capacity-constrained world. Professor Kimes examines this new world through the lens of a theory of constraints.
Stephan M. Liozu, Ph.D. is Chief Value Officer at Thales Group, Research Fellow at Case Western Reserve University, and Founder of Value Innoruption Advisors, a consulting boutique specializing in value-based pricing, digital pricing, and industrial pricing. Stephan wrote nine pricing books and is a frequent keynote speaker at industrial and digital conferences.
Topic: Managing Value-based Pricing Post Covid-19 Crisis
With an increased focus to profitable growth, the role of pricing teams will be even more important than in the past. More and more firms will focus on customer value moving away from cost-plus and/or competition-based pricing. For those firms already doing some sort of value-based pricing activities, this is also a game-changing period. Although they are ahead of the game, they will need to focus more of documented value realization and on dynamic value-based pricing.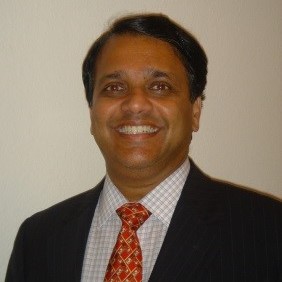 Ben Vinod serves as Senior Vice President and Chief Scientist at Sabre focused on innovation and thought leadership. He also chairs the Artificial Intelligence Special Interest Group (AI SIG) at Sabre to accelerate adoption of AI and Machine Learning methods for competitive advantage.
Topic: How Airlines can adapt to Survive in a COVID-19 and post COVID-19 era
The COVID-19 pandemic has had a significant impact on the travel industry. This presentation will discuss how airlines can address uncertainty in demand with new business models for cash flow and robust revenue management.
Seminar chair
Dr Ian Yeoman is an Associate Professor of Tourism Futures at Wellington School of Business and Government, New Zealand. Ian is the editor of the Journal of Revenue and Pricing Management. His publication's in the field include, The Future of Luxury, Trends in Retail Pricing and The Turning Points of Revenue Management: A Brief History of Future Evolution.
Webinar organised by Ian Yeoman with support from Abi Hart and Collette Thaisen on behalf of the School of Management.