Heart attack treatments ineffective for some
Research by PhD student Lisa Johnston has identified why a significant portion of cardiovascular patients do not respond to treatment.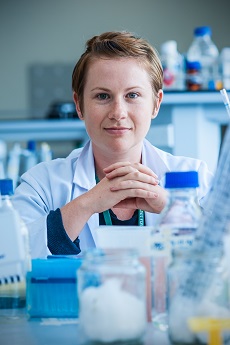 Victoria University of Wellington research has identified reasons why a significant portion of heart attack patients do not respond to commonly used treatments.
Lisa Johnston, who will graduate in December with Victoria's first PhD in Clinical Research, examined patient responses to routinely prescribed antiplatelet drugs such as asprin and clopidogrel—used for treating heart attacks and strokes.
She found that 35 percent of patients do not adequately respond to commonly used heart attack drugs, increasing their risk of death or experiencing another heart attack.
"When a person has a heart attack their blood clots, causing blockage and pain," explains Lisa. "Antiplatelet drugs thin the blood and make the affected cells less 'sticky', hopefully improving blood flow."
By examining the responses of patients with cardiovascular disease, Lisa identified non-response to standard treatment is significant in diabetic patients, and patients of Māori or Pacific Island ethnicity.
Her findings suggest that these at-risk groups may benefit from treatment with new potent antiplatelet therapies such as ticagrelor, a drug which has been shown to be highly effective at reducing cardiovascular risk in recent international clinical trials and is now funded in New Zealand.
"Cardiovascular disease remains the leading cause of death in New Zealand, and an issue we need to keep targeting," she says.
This study was conducted at the clinical research lab at Wellington Hospital, in collaboration with Capital & Coast District Health Board, under the supervision of Dr Anne La Flamme from Victoria's School of Biological Sciences, Dr Peter Larsen from the University of Otago and cardiologist Dr Scott Harding.
Lisa will graduate with a Doctor of Philosophy in Clinic Research on Thursday 11 December.