Michael Rajkowski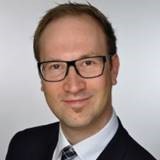 A uniquely multicultural city and faculty were big drawcards for German law graduate Michael Rajkowski when he decided to study at Victoria University of Wellington's Faculty of Law.
Michael came to Wellington in 2008 to study towards a Master of Laws by coursework and dissertation, after graduating from the Albert Ludwig University of Freiburg.
"I also came to Victoria University of Wellington because it had a great academic reputation, offered an introduction to a common law legal system, which I needed as a civil law jurist, and because it is situated in a country I was keen to get to know."
After graduating with a Master's with distinction in September 2009, Michael returned to Germany to a legal clerkship position, during which he worked for the Indo-German Chamber of Commerce as Legal Counsel in Chennai.
"My experience in New Zealand has been very helpful for working in India in another common law system. Today, I am a Vice-President of the Indo-German Jurists Association."
Michael went on to work as an attorney focusing on commercial and intellectual property law before working for Daimler-owned moovel, an innovative technology company in the urban mobility and transportation space.
Today, Michael works in an up-and-coming boutique law firm—Dachs, Bartling, Spohn & Partner—and is based in Stuttgart, where he still enjoys the different opportunities a legal background gives him.
"As a lawyer, you can work in-house and be directly connected to the business of a company. Working as an external counsel on the other hand gives you great flexibility. I am happy I have experienced both sides.
"Also, as a lawyer, you are often close to political developments—topics such as autonomous driving legislation. I'm also active in politics by heading a working group of the SPD (German Labour Party) of jurists in Baden-Württemberg."
Michael is still connected to the Victoria University of Wellington through some friends he made while in Wellington, one of whom he is going to visit in England soon: "To give some solace about the Brexit by bringing some German beer with me."
Recently Michael caught up with his supervisor, Professor Gordon Anderson, at a labour law conference in Barcelona. He hopes to reignite his connection to the University, and would love the opportunity to meet fellow alumni in the South of Germany.