Dan Bradshaw, Dmitri Hubbard, Andrew Abernethy and Darren Foo
Taking Wellington to the world—Law alumni make the most of life in Hong Kong
A Law degree from Victoria University of Wellington can take graduates from Wellington, to the world. We look at the careers of four former students—Dan Bradshaw, Dmitri Hubbard, Andrew Abernethy and Darren Foo—who have chosen Hong Kong as a base for varied and fascinating careers in law.
Dan Bradshaw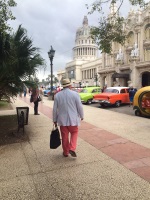 There's a plaque on the Dean's office door at the Victoria University of Wellington Faculty of Law, bearing the names of four very successful alumni who contributed to the building's renovation. Daniel (Dan) Bradshaw is one who has, along with others—Peter Graham, Miles Armstrong and Gary Plowman QC—carved out a law career off shore since graduating from Victoria University of Wellington.
Dan, LLB (1969) and LLM (1972), remembers his Victoria University of Wellington graduation day well and could be forgiven for not believing at that time, that a great career and life in Hong Kong lay ahead. He remains understated when recounting his career, perhaps a by-product of the life lesson dealt out that day.
"Dear George Barton (QC) was sitting next to my father, who was then a member of the University Grants Committee, on my graduation day," Dan recalls.
"He [Dr Barton] remarked that although I was a namesake of my father, I was clearly no relation, as my academic career had been poor, including being the only person to fail Family Law over the previous several years. My father took umbrage with me, not George. George was told by others much later. But before then we became friends."
Dan has worked on the legal aspects of shipping and transportation transactions for most of his working life, including aircraft transactions. This has included Liquefied Natural Gas (LNG) projects for Chinese and Japanese ship owners, in India, Qatar, Indonesia, Australia, China, Spain and elsewhere. He worked on the purchase of satellites for China, but missed a spectacular launch of one of them.
"Those who did watch it from the top of a building just a few hundred metres to the east of the launch site said it was amazing. The speed of the earth's rotation meant the rocket did not appear to go straight up, but passed very close overhead, which was quite dangerous," he says.
"I've also learned how to look into a jet engine through a boroscope among other things, as the then technical director of one of the airlines thought it essential that I understood how it all worked."
Dan says he fell into shipping and transportation while in London from 1973–1977. Then he went to Hong Kong where there were further opportunities in the field and he never looked back.
In 1978, and after getting married, he joined Johnson, Stokes & Master now Mayer Brown JSM, in Hong Kong. He was a partner for some 20 years and is now a Senior Consultant.
"That means I have an office, a secretary and a computer, which is great. I still do a little LNG work, but my work now is mostly on non-executive directorships with ship owners in dry bulk carriers, crude oil tankers and LNG carriers with listings on NYSE, Euronext Brussels and in Hong Kong."
He also works with an iron ore miner in the Jewish Autonomous Oblast in the Russian Far East, which is listed in Hong Kong.
Despite a career which might from the outside look to be on the "other side", Dan has a personal interest in conservation and is on the boards of World Wide Fund for Nature in Hong Kong and the famed Kadoorie Farm and Botanic Garden.
He loves living in Hong Kong "even though the air quality is awful".
"Golf and bird watching are two passions. The others are my wife, Veryan—an Australian I met in London nearly 40 years ago—my two daughters, Tamsin and Emma, and my grandson Jago Churchouse. And the next grandchild, who is due in June."
Dan has fond memories of his time at the University and says good teachers included George Barton QC, Ian Campbell, Sir Kenneth Keith and Colin Aikman.
He also had an interesting cohort who have gone on to be judges, politicians, academics, leaders in law and a true crime writer.
"Friends then included John McGrath, Douglas White, Richard Charters, Paul Griffin, John Wild, John Nankervis, John Marshall, both Sue and Helen Kedgley, Liz Burnet, Charyn Kiddle, Barbara Charters (nee Dawson), Gary Plowman, Miles Armstrong and Peter Graham. We have remained friends over the years. They have all had interesting lives," Dan says.
Dmitri Hubbard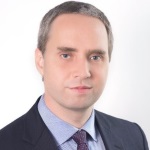 For Dmitri Hubbard, Hong Kong delivers a great base in Asia with easy access to the areas he works as Regional Vice President at Xerox Legal Business Services—the legal and compliance solutions division of Xerox Corporation—while having the best of everything Asia has to offer.
"It is a very dynamic place and things can be achieved very quickly here," Dmitri says.
He has three degrees from Victoria University of Wellington—BA (English Literature, Economics) 1996, LLB 1997, and LLM (International Commercial & Public Law) 2000. He passed his Barrister and Solicitor Exams in 2001.
After leaving the University, he worked at the New Zealand Ministry of Foreign Affairs and Trade before moving into the private sector in legal and media roles.
"I did a brief stint in London working as an M&A (mergers and acquisitions) lawyer and also as a specialist in technological innovation in the mobile phone industry," Dmitri says.
In 2002, LexisNexis head-hunted him to build the strategy and legal market development for their North Asia business, based in Hong Kong, which involved mainly China, Hong Kong, Japan, Taiwan and South Korea.
"I came out to Hong Kong, initially focussing on helping large multi-national corporations develop the China market, with lots of acquisitions of content and companies and creation of new technology products to help professionals in the industry," Dmitri says.
"As time went on, I became more focussed on fixing companies where something had gone wrong, or examining the potential of companies to improve their current situation. This brought me much more into the fraud and corruption compliance industry, and involved me at the intersection of litigation support, commercial crime, compliance, data privacy, data analytics, investigation and forensic computing.
"These days, I run a regional function helping law firms and general counsels get a handle on their problems, be those litigation, arbitration, internal or regulatory investigations, or just understanding the company better for compliance and branding reasons.
"My whole career has really been at the intersection of legal and technology business."
Dmitri says many of his good friends to this day came from the Faculty of Law, and like him, a lot of them have had international careers in London, the Middle East and Australia, as well as in New Zealand.
"I think Victoria law school has always been good at attracting talented professors who are active in the business world and community," he says.
He cites Bruce Pardy, Hart Schwartz, Bill Hastings, Andrew Ladley, David McLauchlan, Sir Geoffrey Palmer QC, Matthew Palmer QC, and John Miller among those.
"I particularly enjoyed the teaching style of David McLauchlan and Bruce Pardy, which influenced me when I was a law professor myself. I taught from 2003–2012 across the three Hong Kong law schools—The Chinese University of Hong Kong, City University of Hong Kong, and The University of Hong Kong."
Andrew Abernethy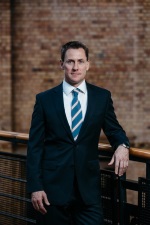 Andrew Abernethy has gained plenty of accolades during his international career.
Australasian Legal Business (ALB) has pegged him as one of Australasia's "Hot 40" lawyers and one of Asia's "Hot 100" lawyers. He's been named an All-Star Lateral by The American Lawyer and he is seen as a leading mergers and acquisitions (M&A) lawyer by a number of Asian commentators.
After living in Hong Kong for six years, Andrew now shares time between living in Auckland in New Zealand and spending significant time in Hong Kong, working with his father Euan at Abernethy Partners.
"Most of my work is still in the US and Asia and I return to Hong Kong every month or so to work for a week or two," Andrew says. "I'm also a partner in Korum Legal, a Hong Kong legal consultancy business that provides in-house legal resources to corporates in Asia."
Andrew graduated with an LLB (Hons) from Victoria University of Wellington and also has a BA (Auckland) and LLM (University of Chicago).
After graduating from the University he worked briefly in Auckland at a law firm, after summer clerking in Wellington, and left to study for his LLM at the University of Chicago, in the United States.
"After completing the degree in Chicago, I sat the New York bar exam and joined a New York law firm, Shearman & Sterling for six years doing M&A and structured finance," Andrew says.
"I returned to New Zealand and became a partner at Bell Gully where I worked on a 'sunken treasure' deal with Dan Bradshaw in Hong Kong, and helped some prominent Hong Kong businesses buy New Zealand assets.
"I left after few years to join Norton Rose in Dubai, once again doing international M&A. A deal took me to Hong Kong in 2009 and I didn't leave. I stayed with what is now Norton Rose Fulbright in Hong Kong for several years, and even supervised Emma Bradshaw, Dan's daughter, briefly, and then left to set up the new Hong Kong office of US firm Akin Gump Strauss Hauer & Feld with a colleague of mine from New York days."
Last year Andrew decided to go for the best of both worlds, and returned to New Zealand to live, but still spends time working in Hong Kong.
"I wanted to return to New Zealand for family reasons; and I wanted a break from big firm environments. In addition, several clients had asked for ongoing help with international projects. So I sort of fell into my current role - doing international deals for international clients - and have been enjoying it for the last year.
"Also I thought it would be fun to be in practice with my Dad, who had also been a partner at Bell Gully before me, but with whom I had never worked (other than doing manual work around the house for him!).
"Hong Kong is a very easy city to live and work in. Taxis are cheap and plentiful. It's a great base for doing business in Asia and many regional headquarters are located there. For an M&A lawyer its ideal as an Asian base. I am qualified in New York, England & Wales, Hong Kong and New Zealand, and living in Hong Kong allowed me to use different choices of law for clients depending on what was needed. It's also just an easy overnight flight from New Zealand.
"While some of my clients have a New Zealand connection, all are based in Asia—like Fuel Espresso, a Wellington-born business now headquartered in Hong Kong."
Andrew said he had some great lecturers and small group tutors at the University, helping to set him up for a very successful career so far.
"Bob Dugan helped me understand New Zealand company law in a way I still use today—many international companies laws now copy or borrow significant parts of the Companies Act 1993 (NZ)," Andrew says. "He also helped me into the University of Chicago. Tony Shaw got me interested in public law—which is still just an interest. And the principles I learned in Professor David McLauchlan's commercial law class I still use regularly when I am dealing with security taking in jurisdictions like the Cayman Islands or the British Virgin Islands. That was outstanding teaching.
"I had some outstanding professors at University of Chicago, but the best from Vic were world class too, in my opinion."
Darren Foo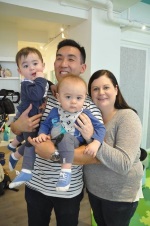 In 2010 when Darren Foo and his then fiancée (now wife) wanted to do an OE, but not follow the traditional path to London, they decided to focus on Asia instead. They ended up in Hong Kong where they have been putting their legal skills to work.
Both are graduates of Victoria University of Wellington and in fact, met there.
"One of the fondest memories I have at law school is meeting Sarah Foo (nee Anderson), my wife, there," Darren says.
"Before our first Ethics class at OGB (Old Government Building), we met up with a mutual friend of ours, Anna Barnett, and were introduced. While we were entering the lecture theatre, Anna was chatting with someone else and therefore, shuffled into the row before we did, and Sarah and I ended up seated next to each other. We then learnt that due to the use of the Socratic method, our lecturer wanted us to remain in the same seats for the rest of the trimester.
"From there, we ended up chatting and have been chatting ever since! I ended up with the nickname 'Ethics' at the time so that Sarah could talk about Ethics during her part-time job without creating too much gossip. Anna was one of Sarah's bridesmaids at our wedding in 2012, and to this day, Sarah still calls me Ethics every now and then."
After leaving the Victoria University of Wellington Faculty of Law, Darren spent a year completing a post-graduate Honours degree at the University's School of Biological Sciences.
"I wanted to gain scientific research experience and get some insight into the freedoms (and frustrations) of independent research and academia," Darren says.
He has a Bachelor of Biomedical Science with Honours (First Class) degree.
"Although it was a successful year, I decided a career in law could provide more opportunities to travel abroad without the need to invest in completing a PhD. So in 2007, I started a graduate role in Russell McVeagh's Auckland office, initially in the firm's IP team before moving into a corporate/ commercial role after I was admitted as a solicitor."
When OE called, Darren says he and Sarah did not really have a country in mind.
"We had both already invested some time working in our respective fields (tax for Sarah at Staples Rodway, corporate law for myself at Russell McVeagh). We wanted to find similar roles but on a more global stage to help develop our careers," he says.
"At that time, London, which is regarded as the traditional working OE destination for many young Kiwis, was not hiring due to the effects of the GFC (global financial crisis), so we focused our search to Asia. Given my fluency in Mandarin, this worked out well and we moved to Shanghai, where I worked for the multinational law firm, Linklaters. In 2012, I was hired as a legal consultant for Diageo, the world's largest alcoholic beverages company.
"During our time in Shanghai, we travelled across China and Asia, and our experience in this part of the world was so good, that when we moved back to New Zealand in 2013, we spent less than a year there. We realised that we wanted to be in Asia at this stage of our lives.
"We enjoy the fast pace of the work environment, but that also comes with many conveniences on offer—for example, it is very easy to go out for a great meal at 10 pm at night, and help around the house is affordable. We can also travel regularly around Asia.
"Long story short, in 2014, I moved to start a role in Hong Kong (while my wife moved to Singapore but eventually transferred to Hong Kong last year). I am Corporate Counsel for FIS, a US Fortune 500 company and the world's largest global provider of banking and payments technologies.
"My role is a general in-house legal APAC role, and my daily work involves advising on different legal/commercial issues arising within the business, negotiating licence deals, partnerships and other legal matters, across the APAC region.
"I most enjoy the fact that almost on a daily basis, there is a new and different challenge to tackle around the region, which keeps me on my toes. Fintech is a competitive industry and my business partners rely on timely and pragmatic advice to get deals done."