Kiwi women doing business in Asia
The experiences of three New Zealand women doing business in Asia and the insights they have gained were the topics of discussion at a Dean's Series event hosted by Wellington School of Business and Government in The Atom in September.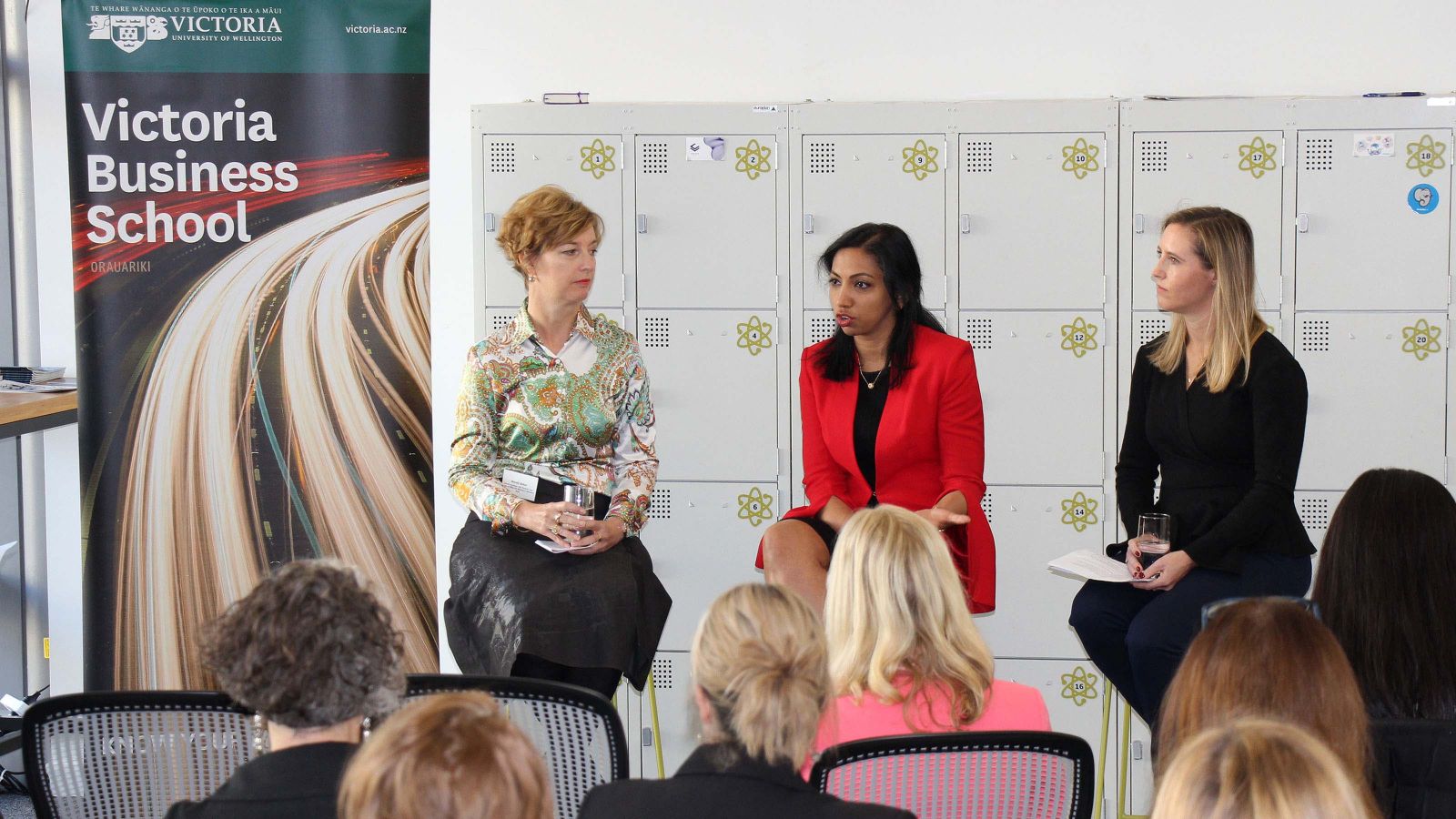 The Asia-Pacific region is one of the fastest growing regions in the world and represents a huge opportunity for the New Zealand economy. Many New Zealanders work in the Asia-Pacific and their experiences and insights can shed light on how to do business in the region as well as the untapped opportunities that exist.
This Dean's Series talk saw invited panellists—Wendy Baker, ICE Partner and Chair of Māia NZ Women's Network Asia; Ziena Jalil, Consulting Partner at SenateSHJ; and Sophie McLernon, Regional Business Development Manager, Astrolabe Wines—discuss their experience and success working in Asia, and what they've learnt along the way
The discussion covered a variety of topics including the importance of understanding cultural differences, not seeing Asia as one homogenous whole—but as a place of rich diversity, the differences in doing business in Asia compared to western countries, as well as the room for growth New Zealand has in marketing and exporting its technological innovations (such as in fintech, biotech, and foodtech) in the region.
All three panellists are members of Māia NZ Women's Network Asia, an initiative to connect and strengthen the network of New Zealand women in business across New Zealand and Asia.
Pro-Vice-Chancellor and Dean of Wellington School of Business and Government Professor Ian Williamson hosted the discussion and says it was a great opportunity to learn about the panellist's experiences and to hear their perspectives on what opportunities are out there for New Zealand businesses.
"At the Business School we have a strong focus on supporting New Zealand's engagement in the Asia-Pacific region by undertaking Asia-Pacific oriented research and delivering curriculum that prepares professionals for global careers. It was a privilege to be able to host the panellists and explore with the audience what could be the future of New Zealand business in the Asia-Pacific region," says Professor Williamson. "I want to thank Wendy, Ziena, and Sophie for their valuable contributions as well as all the guests who attended for helping make it a great event."