Young female entrepreneurs inspired at conference
The next generation of female entrepreneurs learnt the key steps for crafting a winning start-up pitch at the fourth annual Girl Empowerment Conference: Know what problem you're solving, who you're solving it for, and why you're the best person to solve it.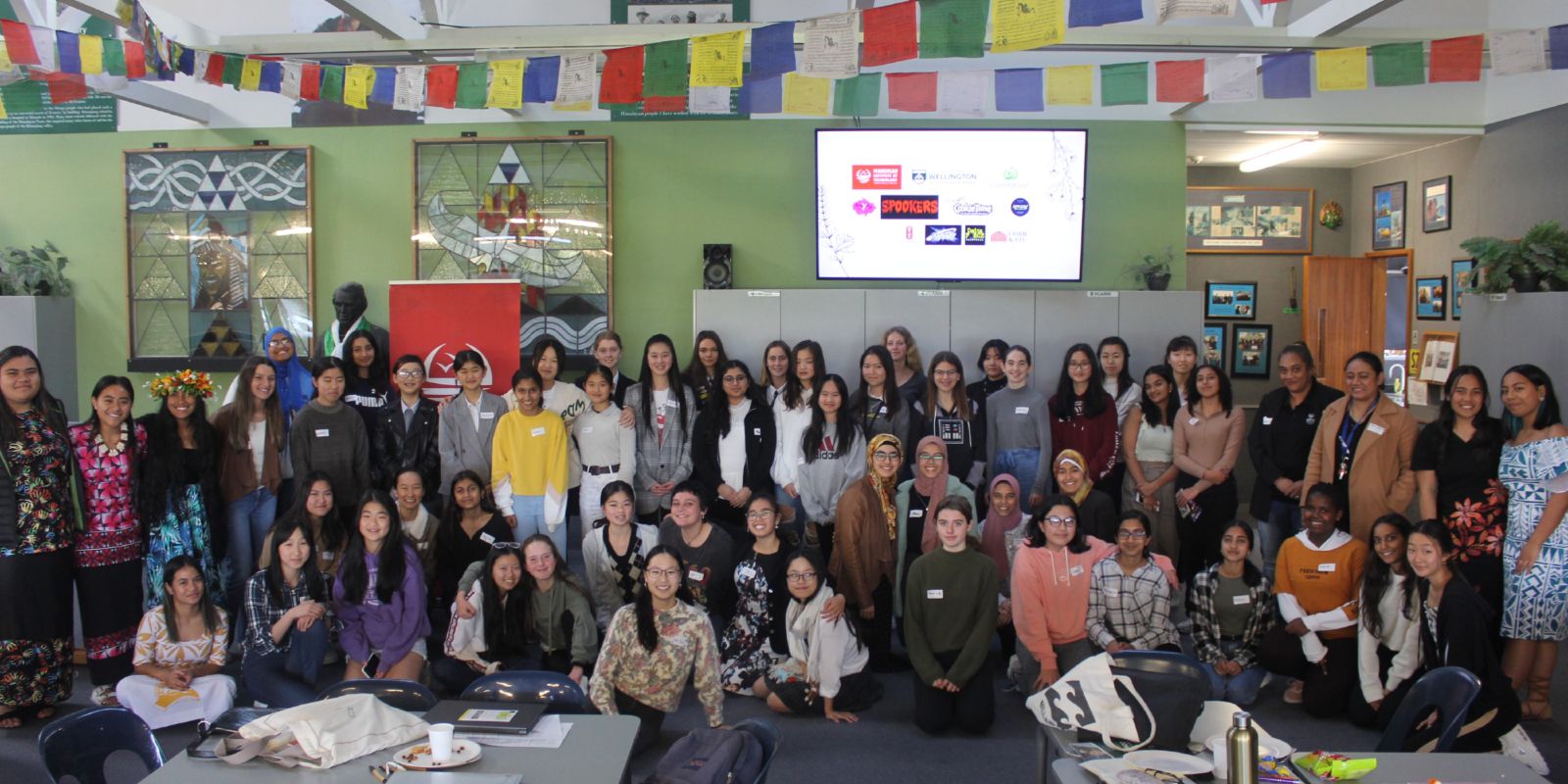 The conference, which was sponsored by the Wellington School of Business and Government (WSBG), was held at Macleans College, Auckland. Female students from 13 schools across the city took part in the conference, which involved a business simulation competition and inspiring speeches from successful female leaders.
The conference aims to encourage the growth of the next generation of female entrepreneurs through advice, motivation, and upskilling.
One of the speakers was Steph Benseman, a WSBG Bachelor of Commerce graduate who is now an investment principal at Icehouse Ventures, an Aotearoa New Zealand-based venture capital firm. She spoke about her career journey, her time at WSBG and the opportunities it provided her, and her three key tips for winning a start-up pitch.
Steph was impressed by the group of diverse, intelligent, and enthusiastic young women. "I was blown away by the women in the room. I love seeing initiatives like this that create a comfortable environment for young women to learn and be inspired by the possibilities of what they can achieve."
Professor Jane Bryson, Acting Pro-Vice-Chancellor and Dean of WSBG, says WSBG was pleased to support the conference.
"The Girl Empowerment Conference provides a fantastic opportunity for the next generation of female business leaders to make connections and take part in a real-world business simulation. It's also fantastic to see Steph, who has gone on to enjoy great success in the business world, providing mentoring and inspiration to these students."
Participants also heard from the Green Party's Golriz Ghahraman, who made history as the first refugee to be sworn in as an MP in New Zealand.
For the conference's business simulation competition, participants were divided into teams and asked to formulate business proposals relating to the theme 'cultural sustainability in relation to preserving New Zealand's national Māori culture'.
The teams then presented their proposal to a panel of businesswomen from Massey University and Manukau Institute of Technology (MIT). The top three teams were presented with cash prizes sponsored by WSBG and MIT.
The conference is a student-led and organised event. Macleans College student Wei Tian Teo, the lead organiser, says the inspiring speakers and support from WSBG were key factors in the conference's success.
"On behalf of not only the conference helpers but also all the participants who received this opportunity, I would like to thank WSBG for their unfaltering supporting and involvement in making this dream a reality."