People in the Digital Government team
About the Digital Government team
The Chair in Digital Government was established in 2006 and is part of the School of Government. In 2015 the Chair was renamed to the Chair in Digital Government. Read more about Professor Miriam Lips, the inaugural Chair, and the Digital Government research team, below.
Professor Miriam Lips, Chair in Digital Government
Miriam Lips is the inaugural Professor of e-Government at Victoria University of Wellington, in the School of Government. Her Chair in Digital Government at Victoria University of Wellington is sponsored by Datacom systems Limited and the Department of Internal Affairs.
Miriam holds a MSc and a PhD from Erasmus University Rotterdam and an EMPA from Erasmus University, Leiden University and the Hochschule für Verwaltungswissen-
schaften, Speyer. She has held academic positions at the University of Oxford and Tilburg University. She is also Editor-in-Chief of Information Polity (IOS Press).
View a full CV for Miriam Lips
Digital Government administrator and researchers

Lynn Barlow
Lynn Barlow is the Senior Administrator for the Chair in Digital Government. She supports the Chair and staff in the Digital Government research programme, provides administrative support to the Advisory Board, manages Digital Government events hosted by the Chair and provides project management support for research projects.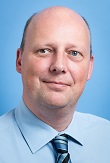 Karl Löfgren
Karl Löfgren is an Associate Professor for the School of Government, course co-ordinator for two of the Master of e-Government core courses, and a collaborator for Digital Government research projects. He was previously Associate Professor with Roskilde University in Denmark. For the past 15 years Karl has been involved in Scandinavian and European research projects on public policy and governance of ICT, the regulation and governance of privacy in ICT, new institutional models of democracy & networked governance, and public sector reforms.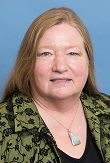 Elizabeth Eppel
Elizabeth Eppel has a PhD from the School of Government, and is working as a Senior Research Fellow on the research projects "Using Social Media for Effective Public Engagement" and "Kiwis Online Identity Management" for the Chair. Elizabeth also does work for the Institute of Governance and Policy Studies as a Senior Research Associate.