Lecretia Seales Memorial Lecture in Law Reform
This lecture is given in honour of lawyer and law reform advocate Lecretia Seales.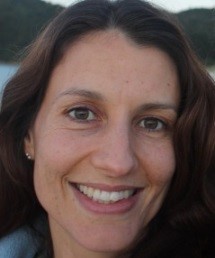 In 2015, Lecretia Seales went to the high court to seek a ruling that would allow a doctor to assist her to die with her consent. Her court case initiated a national debate and helped galvanise a parliamentary inquiry into assisted dying which is currently underway.
We acknowledge the generous support of donors to the Lecretia Seales Memorial Lecture in Law Reform: Jenny Gibbs, Bruce and Lyn Robertson, Geoffrey and Margaret Palmer, Lucy McGrath, Rachel Hayward, Tim Clarke and Samantha Warner, John and Christine McGrath, Shirley and Larry Seales, Matt Vickers, Megan and Michael Huddleston, Graham Shaw, Andrew Butler, SweeneyVesty, Helen Salisbury, Peter Jones, Alison and Jeremy Arthur-Young, Abigail and Andrew Skelton, David Friar, Prudence Tyler, Carole Sweney, Christine Robertson and James Mills, Digby and Anne Seales, Soraya and Jim Hogan, Eileen McNaughton, Peter and Sheryl Boshier, Ronald and Patricia Boyle, Angela and Gregory Hanson, Joanne and Mark Hughson, Debra Seales-Meichtry, Robin Vickers, Angela and Ben O'Meara
Past lectures:
2022: Chlöe Swarbrick "In the Legal and Political Weeds: The 2020 Cannabis Referendum and Beyond" - watch here
2021: Dr Warren Young "Trials, Tribulations and Occasional Triumphs of Criminal Justice Reform" - watch here
2020: Panel discussion on "Seales v Attorney General and subsequent law reform" - watch here
2019: Frances M Kamm "Assisting Someone To End Their Life: For and Against"
2018: Julian Gardner and Tricia Malowney "Assisted Dying In Practice—Lessons from Australia's Victorian Inquiry"
2017: Professor J Douglas Sellman "Law, Liquor and Love"
2016: Sir Geoffrey Palmer "Law and Life"