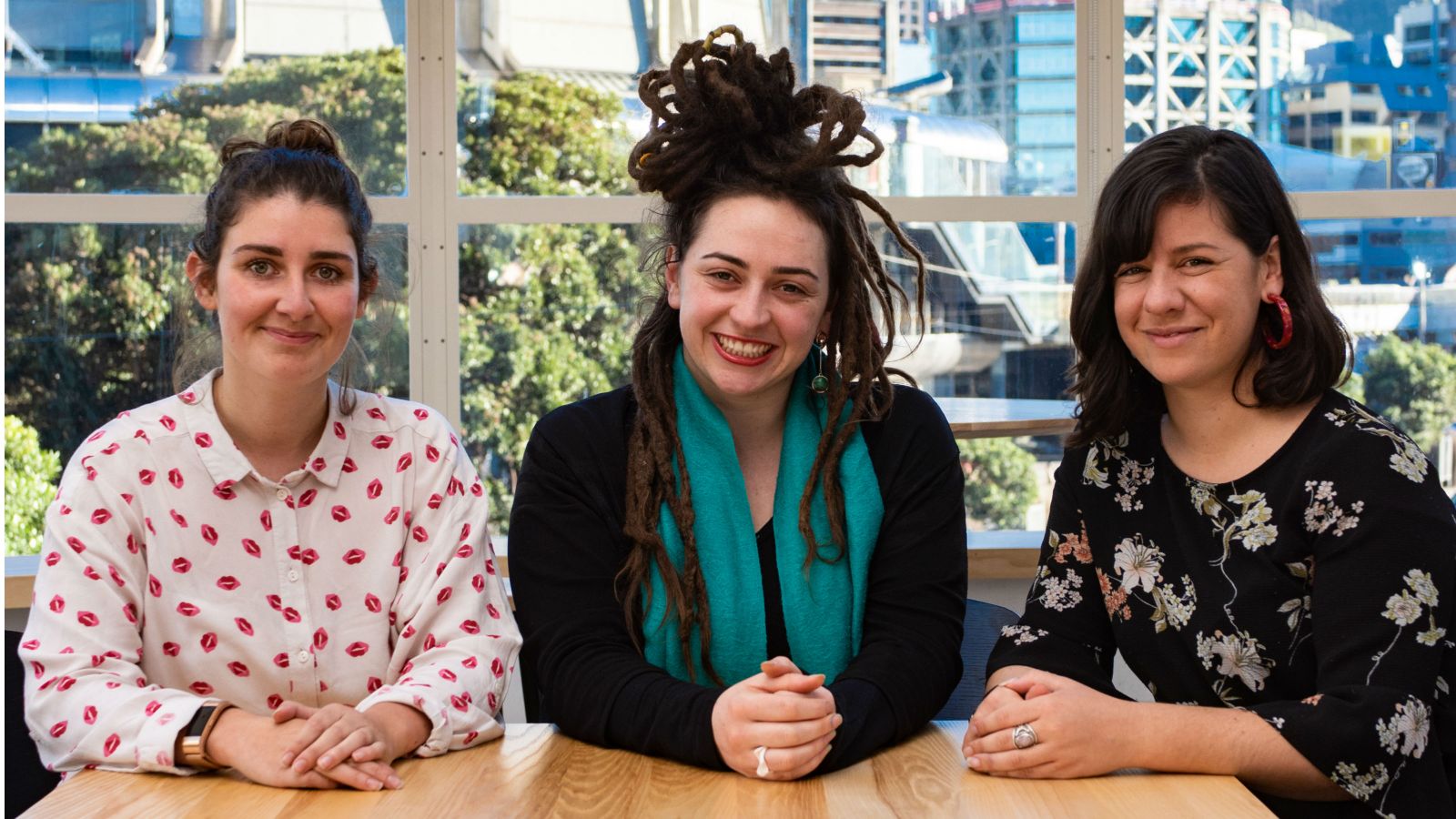 CoLiberate was established by Bop Murdoch, Jody Burrell, and Sarah Tuck, graduates of Victoria University of Wellington's Theatre programme who were named earlier this year as the most influential Wellingtonians working in health science by the Wellington Regional Economic Development Agency.
"It's about making self-care cool," says Bop. "We've developed a gym-like culture that normalises personal emotional wellbeing in an attempt to eliminate the stigma around mental illness and support the community to value mental fitness as much as physical fitness. There is a global shortage of self-esteem," she says.
Their first venture together was a nationally touring theatre company, Pat-A-Cake Productions.
"We were full-time artists building a community through theatre projects and we found that the most important part of our work was preparing people to feel mentally capable on stage, by building self-esteem and generating purpose," says Sarah. "But, in doing this, we saw a much bigger need around the mental health challenges that many New Zealanders face, and wanted to try to develop a venture that might help make people more resilient."
The trio began evolving CoLiberate two years ago by developing different workshops and testing ideas for a business model that could help Kiwis strengthen their mental health and wellbeing.
"We can see now that our work in theatre has been useful for building mental wellbeing in a range of individuals and, better still, for building a sense of pride in doing what it takes to look after your wellbeing while simultaneously doing your best work," says Bop.
CoLiberate is now firmly established in Wellington, with offerings ranging from a Wellness Wānanga—where participants share experiences—to Mindful Clay Sculpting and Reflective Writing. Accredited by Ko Awatea at Counties Manukau Health, the most recent addition—a two-day Mental Health First Aid Certificate—has gone from strength to strength. The programme has already been delivered to teams across 42 organisations, including the New Zealand Transport Agency and the Royal New Zealand Police College, as well as numerous individuals.
"Mental health first aid is the help given to someone who is having a mental health crisis such as a panic attack, self-injury, or aggressive behaviour," says Jody. "The course teaches people how to assist someone who is struggling with their mental health, experiencing distress or a mental health crisis. There is an overwhelming need for this kind of care in our community," she says.
Jody says the work brings her all the joy that theatre once did. "The care that we're able to give people is what's so rewarding. It really feels like we're handing over a gift."