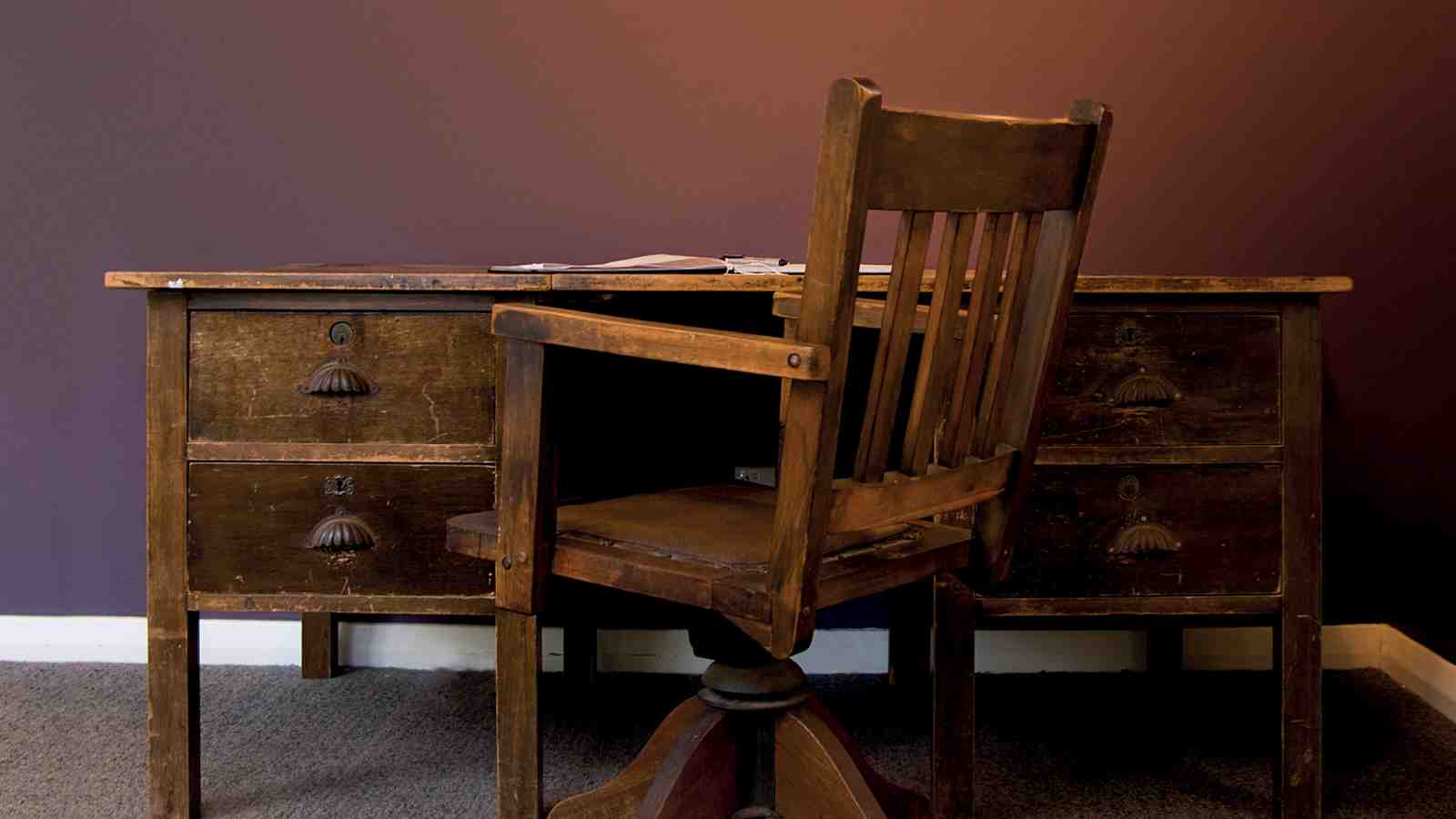 Janet Frame's desk, now kept at the International Institute of Modern Letters
The University is home to unique objects such as New Zealand author Janet Frame's desk, Victoria alumni and chemist Alan MacDiarmid's Nobel Medal and the works of art displayed across the University and in the Adam Art Gallery. "But, how many of our visitors know that?" asks Chelsea Torrance, a Master's student and web curator for Victoria's Creative Legacy project.
Writing in their own voices, students have produced stories on topics ranging from Victoria's art collection and Maori artefacts to items with special significance for individual schools and programmes. The stories can be accessed through a mobile phone app called STQRY.
"This app is a way of sharing the fascinating stories that make up the creative and cultural heritage of our university," says Chelsea.
Once the app is downloaded, users find the stories using the in-built map or through pop-ups on their mobile as they pass the location of an object or story.
The Creative Legacy project is an initiative of Victoria's Cultivating Creative Capital theme—one of the University's eight distinctive, multidisciplinary areas of expertise—and aims to showcase and celebrate Victoria's heritage of imagination and innovation.
There will be around 150 stories in the app, each providing an account of the history of creative practice, people and places at Victoria.
Unusual literary treasure on campus
In 1966, founder and editor of New Zealand magazine Landfall Charles Brasch gifted the desk he had used for 20 years to Janet Frame.
Janet (1924–2004) has since been recognised as one of the greatest writers in Aotearoa New Zealand.
The desk was altered twice while in her custody: to make it more comfortable, she shortened its legs. In 1968, the tenants leasing her home sawed the desk in half, explaining it would not fit in a room with a double bed. Unfazed by the tenants' alteration, Janet pushed the pieces together and continued to use it.
In 1989, she gave the desk to neighbours in Levin when she moved to Shannon. The neighbours gifted the desk to Victoria in 1996.
A conservation report was commissioned, and some further repairs were made.
The desk now resides in the International Institute for Modern Letters on the Kelburn campus, where it is considered one of New Zealand's most unusual literary treasures.