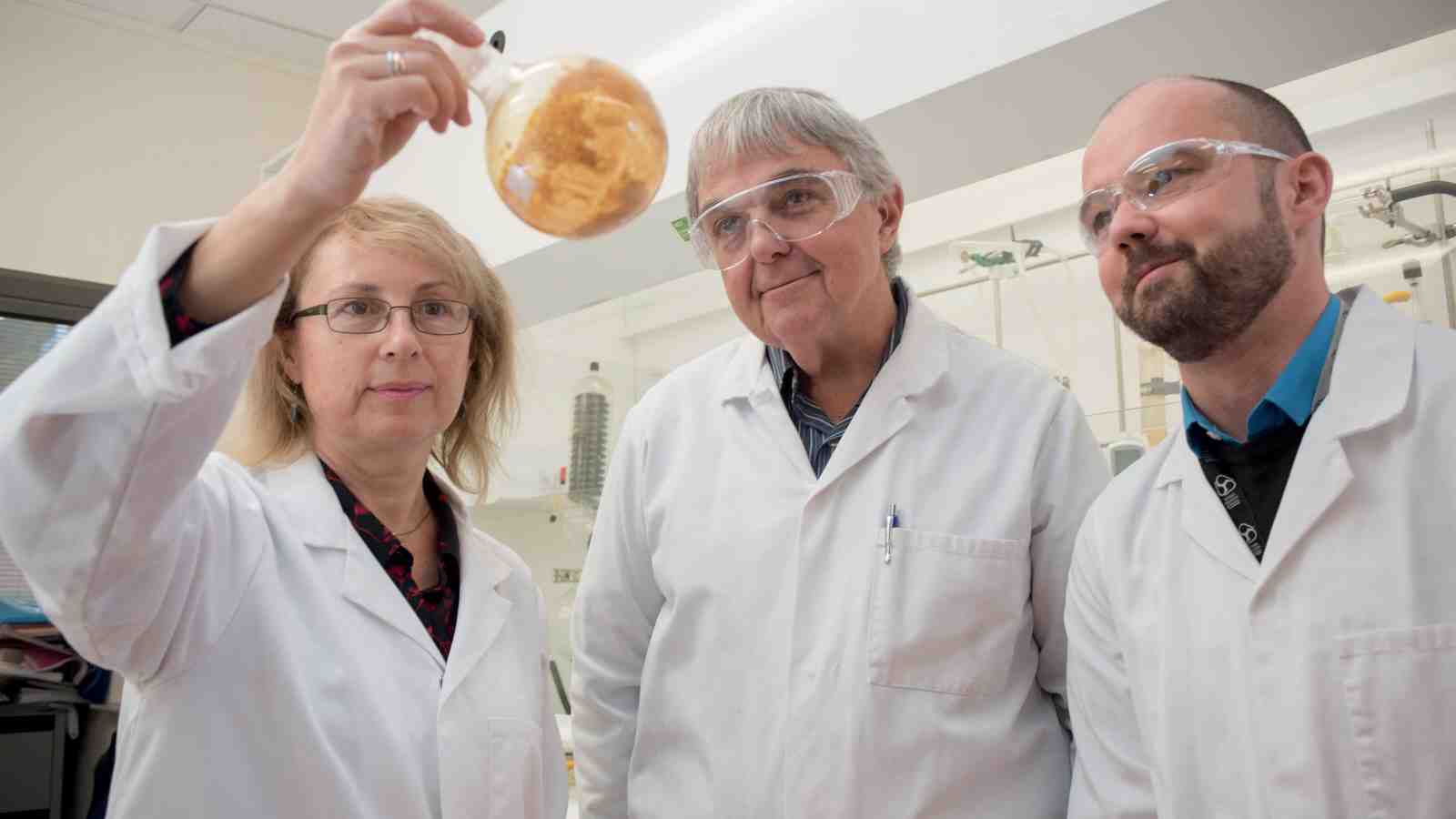 From left: Dr Olga Zubkova, Professor Peter Tyler and Dr Ralf Schwöerer
The potential treatment focuses on complex sugars called heparan sulfates.
The team has discovered that some heparan sulfates made in the laboratory have the ability to target an enzyme that creates small toxic compounds in the brain believed to be responsible for Alzheimer's disease.
"Our molecules are targeted against the formation of these compounds called amyloids. Amyloids disrupt the normal function of cells, leading to the progressive memory loss that is characteristic of Alzheimer's disease," explains Ferrier's Professor Peter Tyler.
"No one else in the world is using this heparan sulfate approach."
Peter, alongside Drs Olga Zubkova and Ralf Schwörer and long-time collaborator Professor Jerry Turnbull at the University of Liverpool, has been granted $392,000 from KiwiNet's PreSeed Accelerator Fund, more than $450,000 from the United Kingdom's Alzheimer's Society and a New Zealand Federation of Women's Institutes research grant of $15,000 for Olga.
The funding will be used to develop drug candidates from the research, which the team has been working on since 2008.
"New drugs that can effectively halt or delay the progression of the disease are urgently needed and this funding is invaluable to progressing our work," says Olga.
If preclinical tests prove successful, the research will progress to clinical trials.