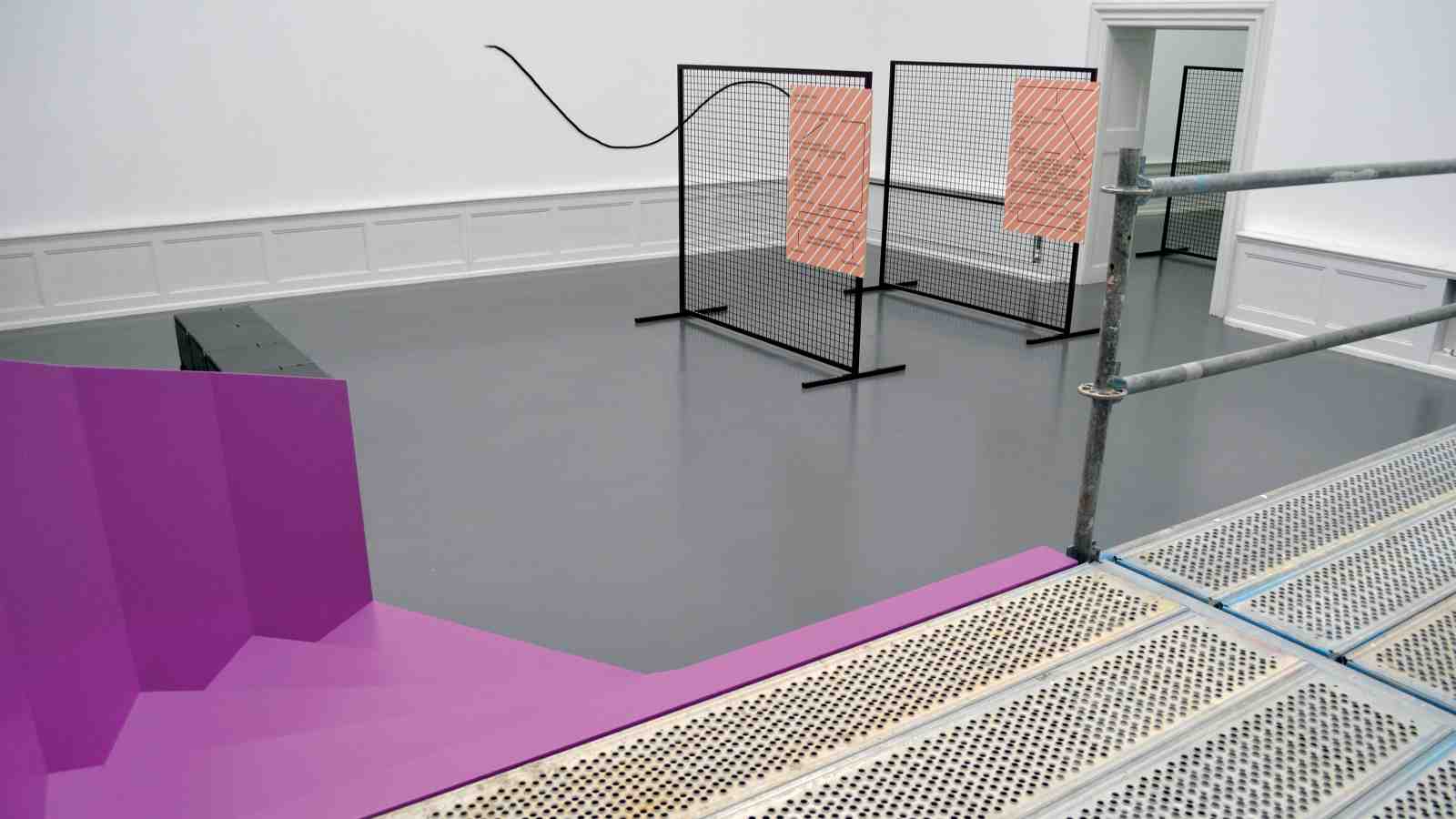 Ruth Buchanan is renowned for her innovative use of display mechanisms in her work. Or, a building, installation view, Badischer Kunstverein. Karlsruhe, 2015. Photo: Ruth Buchanan
Conceived and designed by the youngest of the artists, Berlin-based New Zealander Ruth Buchanan, the show melds art works and design elements with the building's dramatic spaces.
It is a homecoming for Ruth Buchanan (born 1980), who spent her childhood in Wellington. It is also a return for the oldest artist, Marianne Wex (born 1937), who lived in Wellington briefly in the 1980s.
Wex has been rediscovered by Buchanan for her huge archive of 1970s photographs of people in different poses captured on the streets and collected from historical sources. Hundreds of these feature in the exhibition, along with films and sculpture by Judith Hopf (born 1969), whose playful pieces poke fun at institutional and social norms.
Christina Barton, Adam Art Gallery director and the exhibition's curator, says, "Ruth Buchanan is enjoying considerable attention in Europe for her thoughtful, historically researched installations that combine words with sculptural objects and images. A key feature of her works is the way she incorporates display mechanisms, such as way-finding devices, screens or a set of chairs that draws the audience in, encouraging them to interact with the art."
Buchanan invited Wex and Hopf to be part of her exhibition at the Adam Art Gallery, which she says provides "a nuanced portrait of feminist positions in contemporary practices".
The Gallery's curator, Stephen Cleland, says while each artist's works remain distinct, Buchanan makes them mutually dependent.
"For example, she designs the display boards for Wex's photographic material and frames Hopf's sculptures with her own metallic curtain. Even the gallery attendants have roles to play, which is something new for us."
Bad Visual Systems will run until 23 December at the Adam Art Gallery, Victoria University, Gate 2, Kelburn Parade, Wellington.