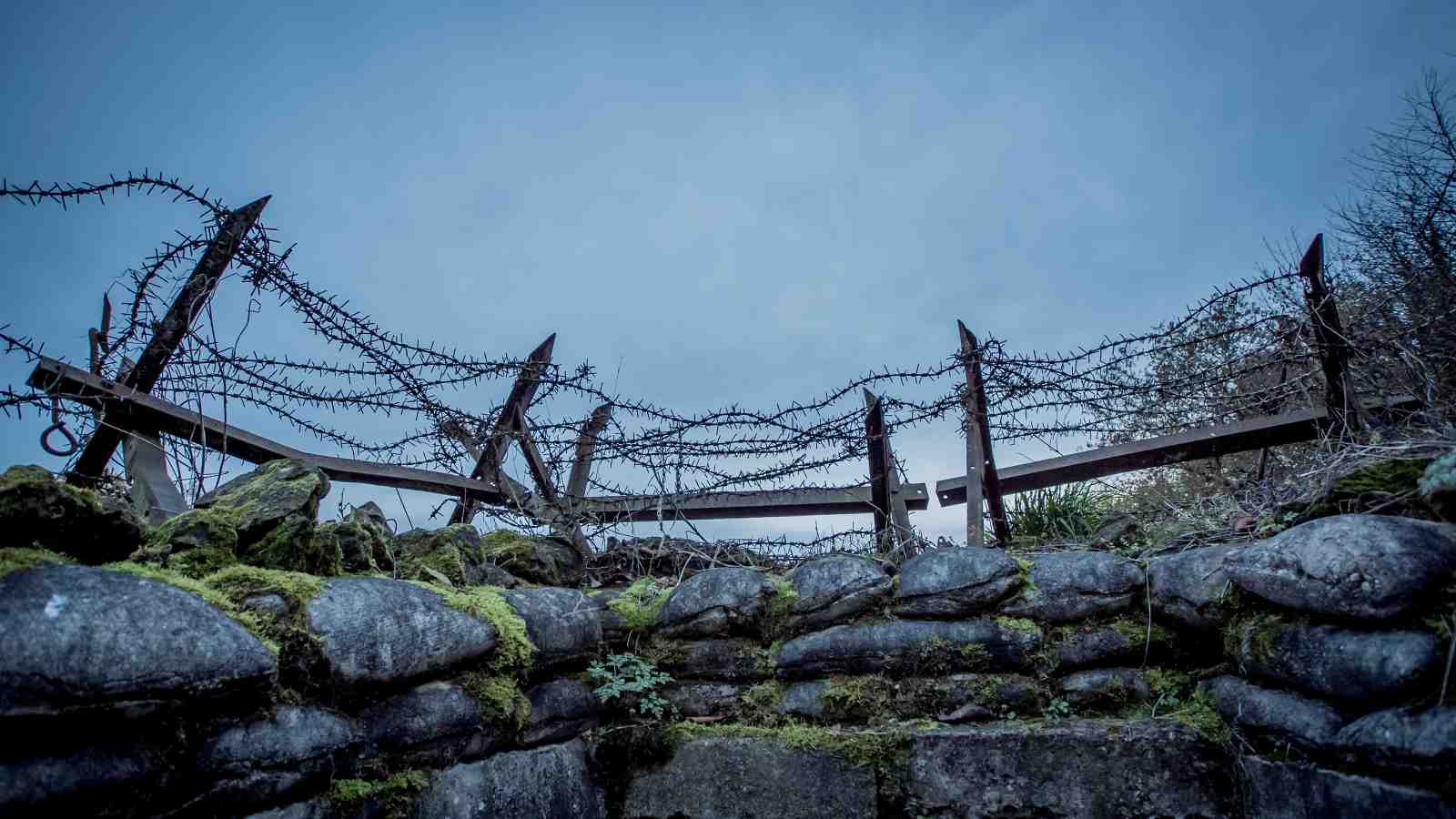 A Jewish rabbi, a South African throat singer, a Palestinian-Syrian rap duo and a Moroccan soul singer were among the musicians who came together on World War I's battlegrounds as part of an epic global orchestra.
Te Kōkī New Zealand School of Music's (NZSM) Professor John Psathas worked with director Jasmine Millet and cinematographer Matthew Knight to create No Man's Land.
They filmed and recorded a global array of musicians, which was projected in both 2D and 3D on large screens and accompanied by a live performance of John's original composition.
"Together these virtual and live performers create an international orchestra performing music that leaps musical genres as it does borders, from folk to hip-hop to rock and classical," John says.
"My vision was to create an epic world symphony, bringing together descendants of opposing forces in World War I and reuniting them in friendship and musical exchange on the sites where their forefathers fought a century ago.
"This project became the vessel of an enormous amount of love and commitment. I'm so deeply grateful to everyone who has been involved in No Man's Land for their generosity of spirit and care."
No Man's Land premiered at the 2016 New Zealand Festival to a sold-out crowd at Wellington's Michael Fowler Centre in March. It was also performed at the Auckland Arts Festival with regional shows in Tauranga, Napier, Whanganui and at WOMAD in New Plymouth.