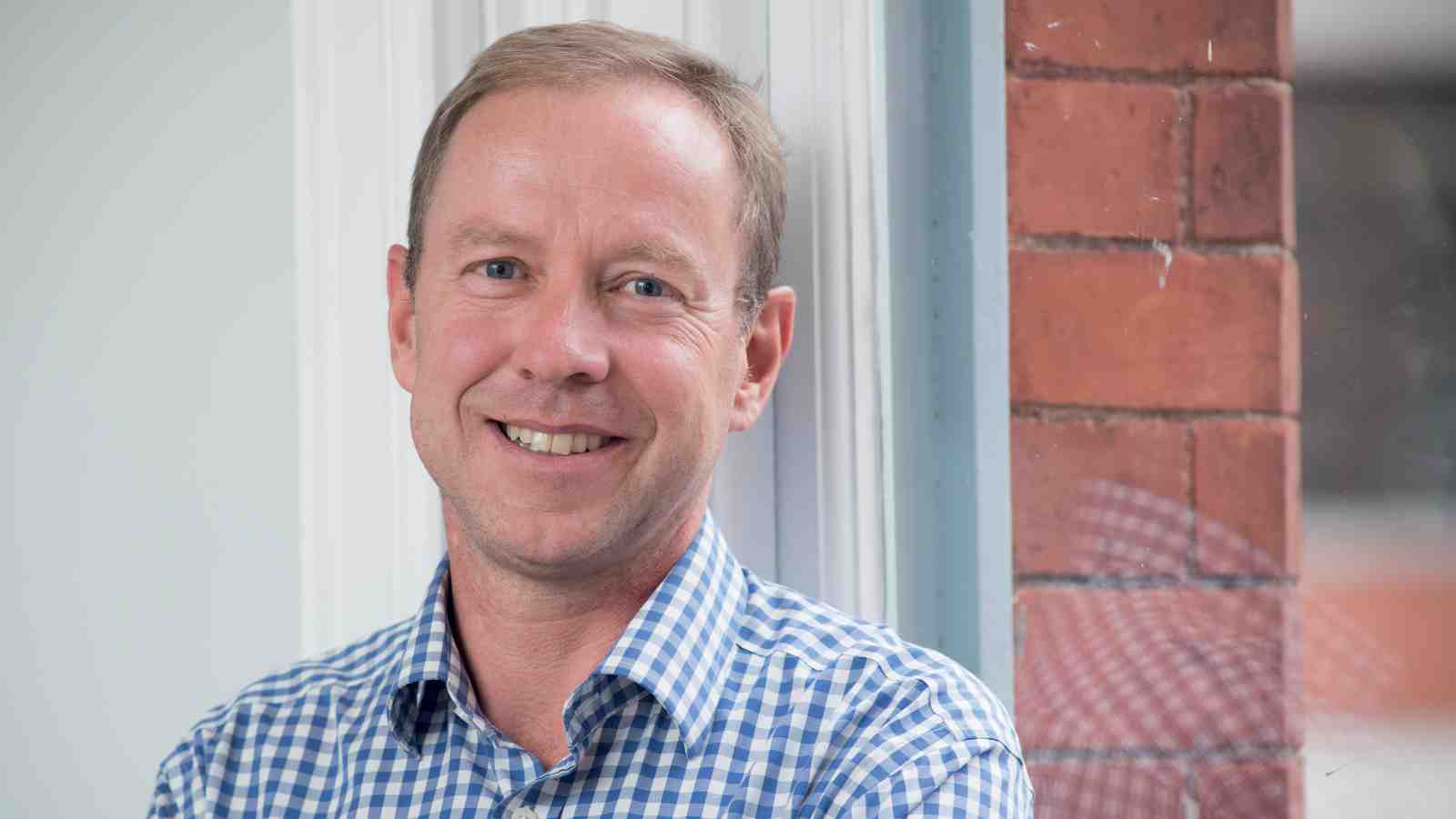 Mark joined Victoria in November after a career in the aviation, telecommunications and electricity industries.
He leads about 500 staff working in accommodation, early childhood centres, finance, property and technology, and says getting to grips with the organisation means spending time at the front line.
"I was out on security patrol the night of the annual student Toga Party. It was very informative. I'm o to do a shift with one of the hall's catering teams. I said I'd do a cleaning one too, and I might regret that."
Mark is part of the senior leadership team, and each member brings complementary skills to ensure Victoria will meet its vision of being one of the great global-civic universities. He says Victoria has a critical role to play in the city.
"Wellington needs to reinvent itself. It has lost a lot of corporate head offices and needs to develop a new future."
Mark says students come to Victoria as Wellington is a great place to live, and the University has a top-rate academic offering and reputation. "As we start to work out what a truly world-leading capital city university is, we will only make it more attractive."
Mark, married to Tanya, is a keen cyclist, runner and tramper. With three children studying, he and Tanya have a keen interest in tertiary education. Eldest daughter Pippa is studying at the University of Texas, second daughter Emma is at Otago and their son Andrew is at Wellington College.
Mark says sustaining the financial health of Victoria is a priority in his role, but students are at the centre of everything.
"We're not here to make pro ts for shareholders. We're here to create an academically healthy, research-healthy and financially healthy university for the next generation.
"There's a really visible connection with the students who we're serving each day. You don't get that in an aviation company where you're a step removed from the passengers in the air."