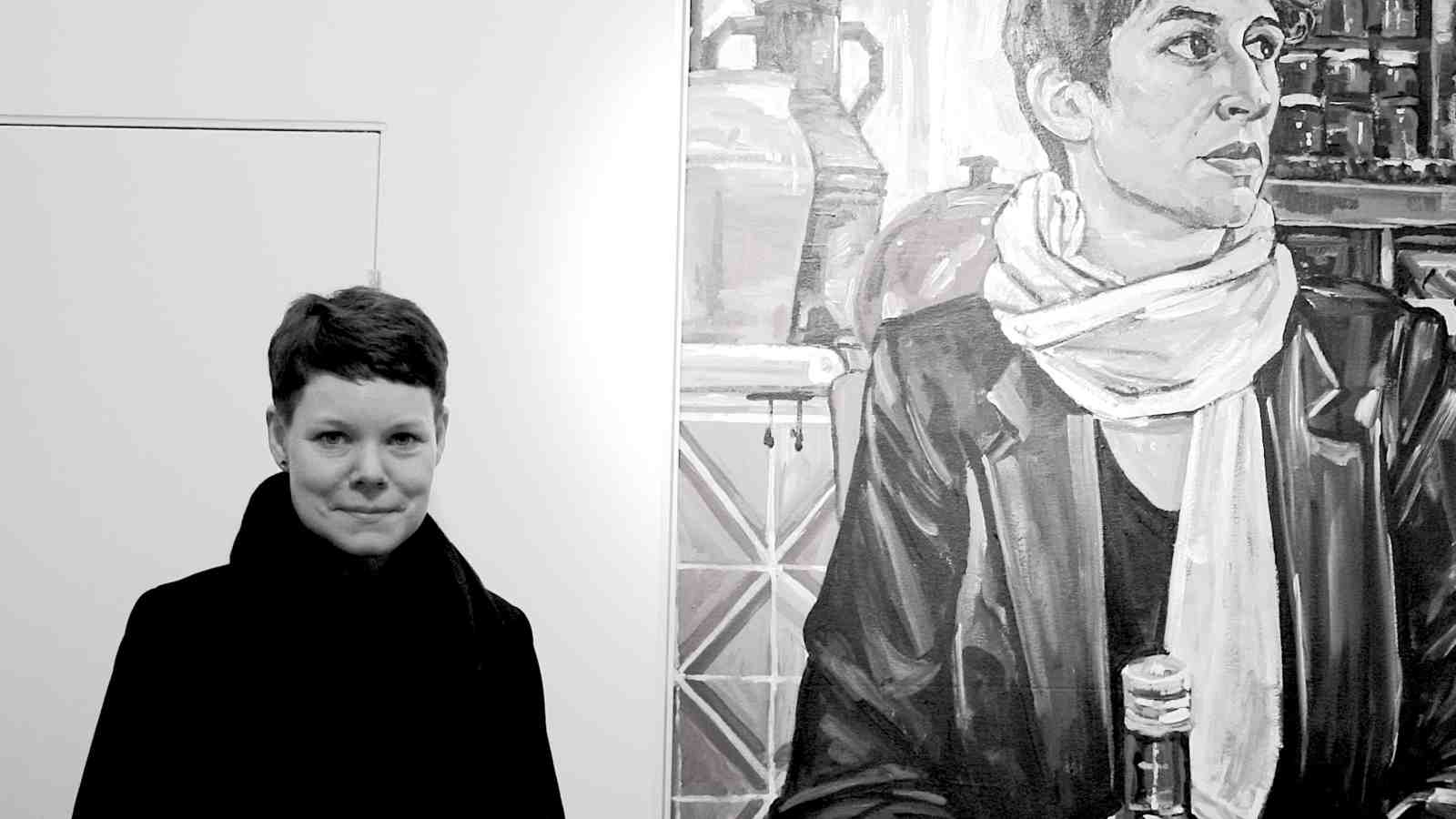 Sarah Jane Moon
Portrait painter
BA Well
What kind of work have you been doing since you graduated?
I spent a few years teaching English in rural Japan before moving to Australia for two years to work in arts management. Following a brief stint in Kuala Lumpur, I arrived in the United Kingdom nine years ago and have forged a career as a portrait painter.
One of the highlights of my career was having a solo show at London's Mall Galleries that ran alongside the Royal Society of Portrait Painters' annual exhibition last year.
What are some of your favourite memories of Victoria University?
I have fond memories of arriving at campus early and pitching up in the library, forever distracted by the views of the clouds (inevitably) rolling in over the harbour and the colours of sea and sky. I loved the hills too and the intimacy of studying in a small city where everything is close by.
Where did you typically hang out, both on and off campus?
I loved the Adam Art Gallery and volunteered there on occasion. Off campus, I would often meet friends at the Malthouse, which was a regular haunt, and then various wine and jazz bars—we were all trying to be so very grown up!
What was the most useful thing you learnt at Victoria?
I think there are so many life lessons one learns at that age, but I think Victoria bred a certain resilience and confidence in me that has thankfully stuck. Also a friendliness—it was a real privilege to be part of such a tight-knit and convivial community. Also, to not wear heels when walking down The Terrace on a windy and wet Wellington day!