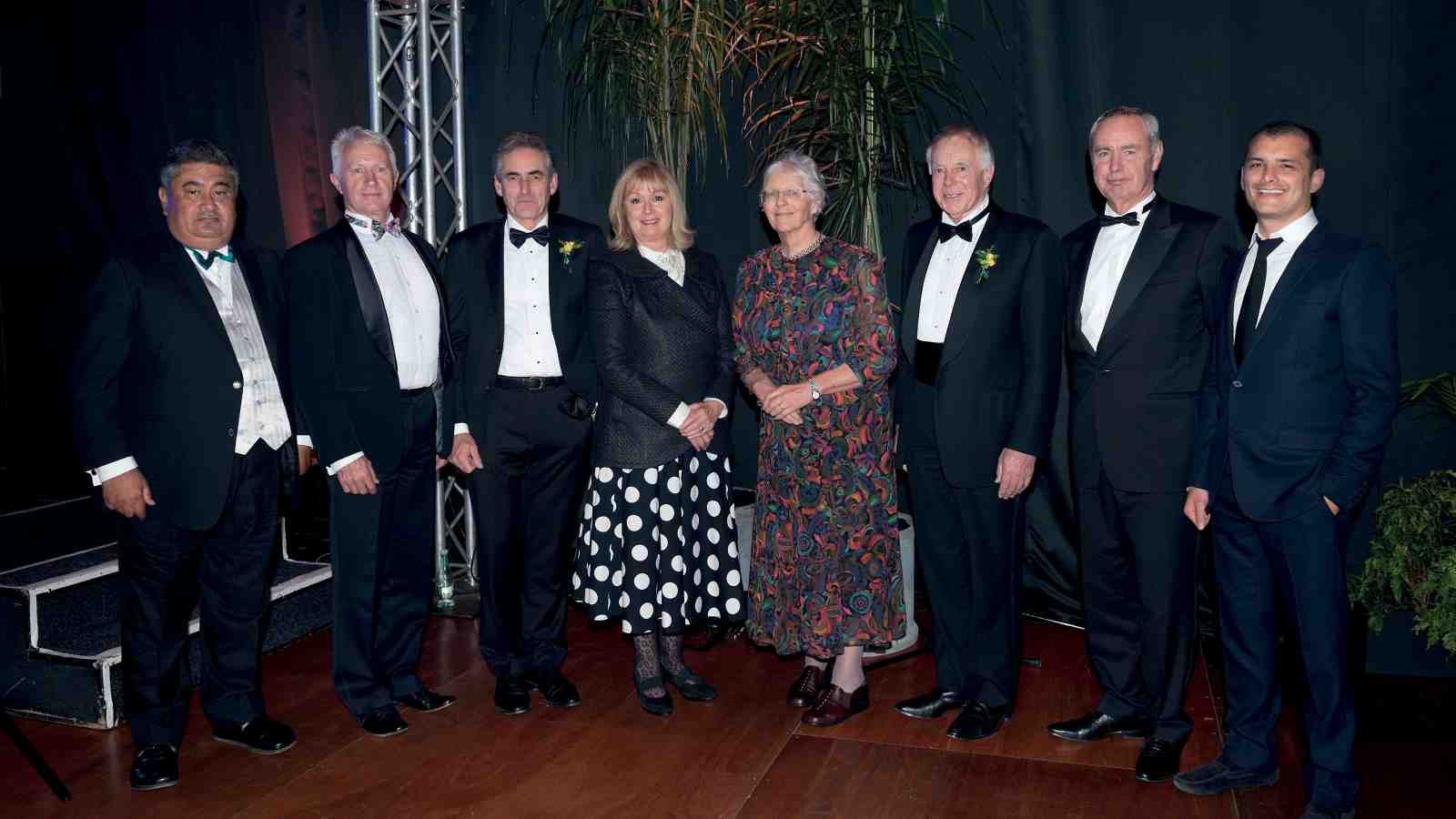 The recipients were top Olympian Ian Ferguson, Treaty of Waitangi negotiator Tamati Kruger, artist and curator Helen Kedgley, businessman and sports administrator Alan Isaac, the world's first woman Anglican diocesan bishop Penny Jamieson and entrepreneur Derek Handley.
Chancellor Sir Neville Jordan said the Distinguished Alumni Awards not only recognised success, but also the talent, courage and innovation that had driven it. Victoria has presented Distinguished Alumni Awards since 2006 as a way of recognising and honouring the contribution made by its graduates.
A piece of Victoria
Victoria's 2015 Distinguished Alumni Award winners were gifted a hand-carved paperweight made from stone from Victoria's historic Hunter building.
The limestone used for the six paperweights has been part of the Hunter building since it was completed 92 years ago. In addition to the limestone the paperweights also feature stained glass, with both materials being extracted during the recent restoration of the Hunter Council Chamber.
Chancellor Sir Neville Jordan says the paperweights are symbolic tokens that acknowledge the relationship between the Distinguished Alumni Award winners and the University.
Sir Neville says the paperweights "embody the University's history, its spirit and mana.
"That's what our distinguished alumni carry forward. May the hau [essence] of these stones continue to speak across the generations."
Sign up for latest alumni news
Our alumni e-newsletter has undergone a makeover. The Your Victoria e-newsletter now brings to you the latest in Victoria news, events, deals and opinions every month. If you'd like to sign up for the newsletter, email your full name to alumni@vuw.ac.nz with 'subscribe' in the subject line.