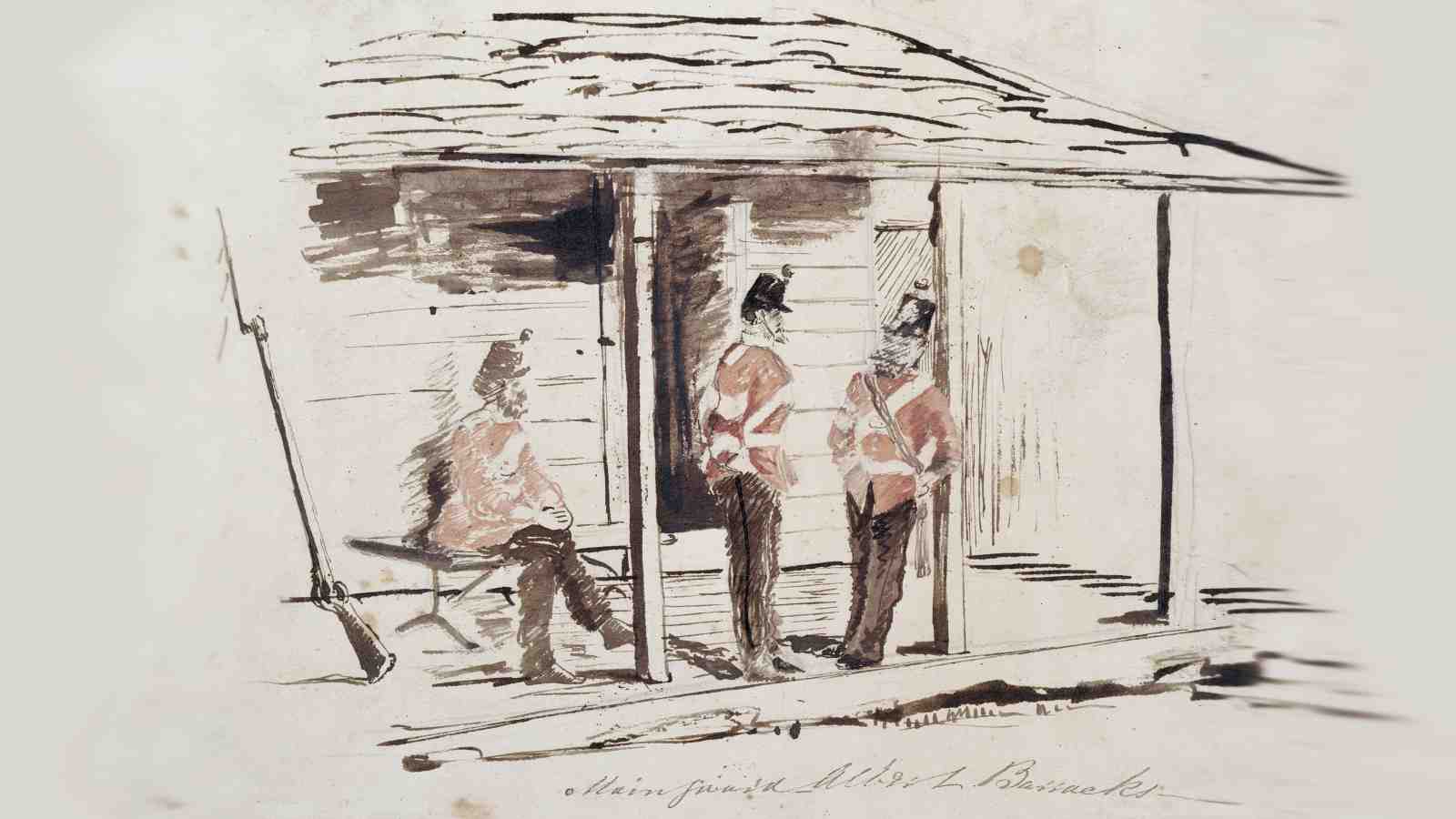 Soldiers at Albert Barracks, Auckland, 1860s. Credit: 3-137-26a, Sir George Grey Special Collections, Auckland Libraries
Professor of History Charlotte Macdonald's Marsden-funded study considers the impact of the army and navy on New Zealand's social landscape, economy and culture. It will also examine how armed services formed part of the wider life of the British Empire in the Victorian era.
Awarded $540,000, Charlotte will delve into the experiences of 12,000 soldiers and sailors stationed in New Zealand during the 1860s. In doing so, she will connect the local world at the time to contrasting parts of the globe in which 'redcoats' and 'bluejackets', soldiers and sailors, were recognised emblems of a British presence.