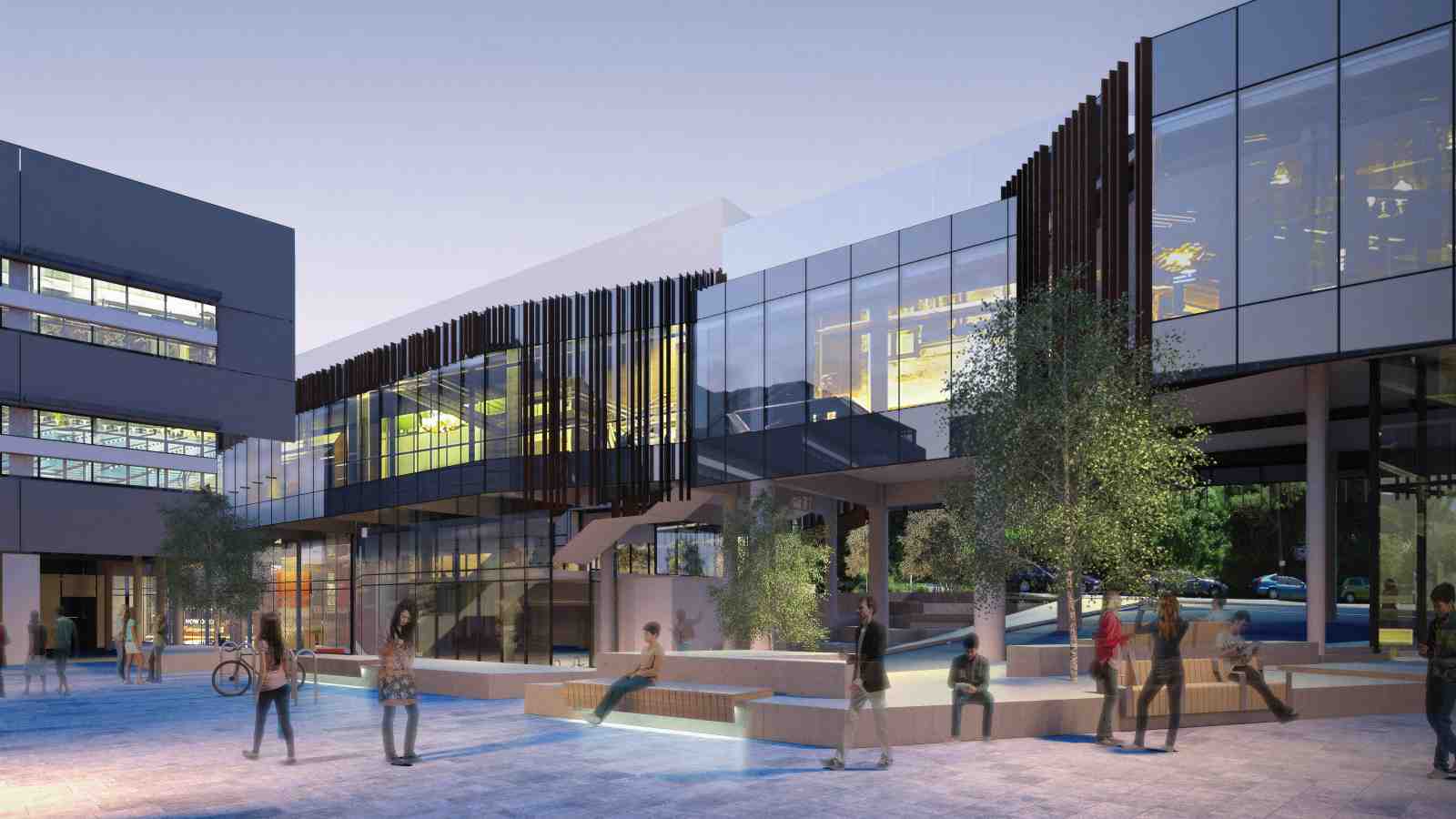 Artist's impression of the exterior of the proposed new science building. Credit: Warren and Mahoney
Development plans are proceeding for a major new science building on Victoria's Kelburn campus, and the redevelopment of Rutherford House in central Wellington, where Victoria Business School is based.
The new building on the Kelburn campus will house teaching and research labs for biological science and general teaching facilities, while the Rutherford House construction will involve an extension to the existing building.
Chancellor Ian McKinnon said the projects, which will cost over $100 million, represent a significant investment in further development of the University's facilities to support continuing growth.
"These construction projects are part of the University's commitment to providing a first-class student experience and maintaining Victoria's reputation as a leader in teaching and research," he says.
Vice-Chancellor Professor Grant Guilford adds, "The plans give an exciting glimpse into the future of Victoria and its place as New Zealand's globally ranked capital city university."