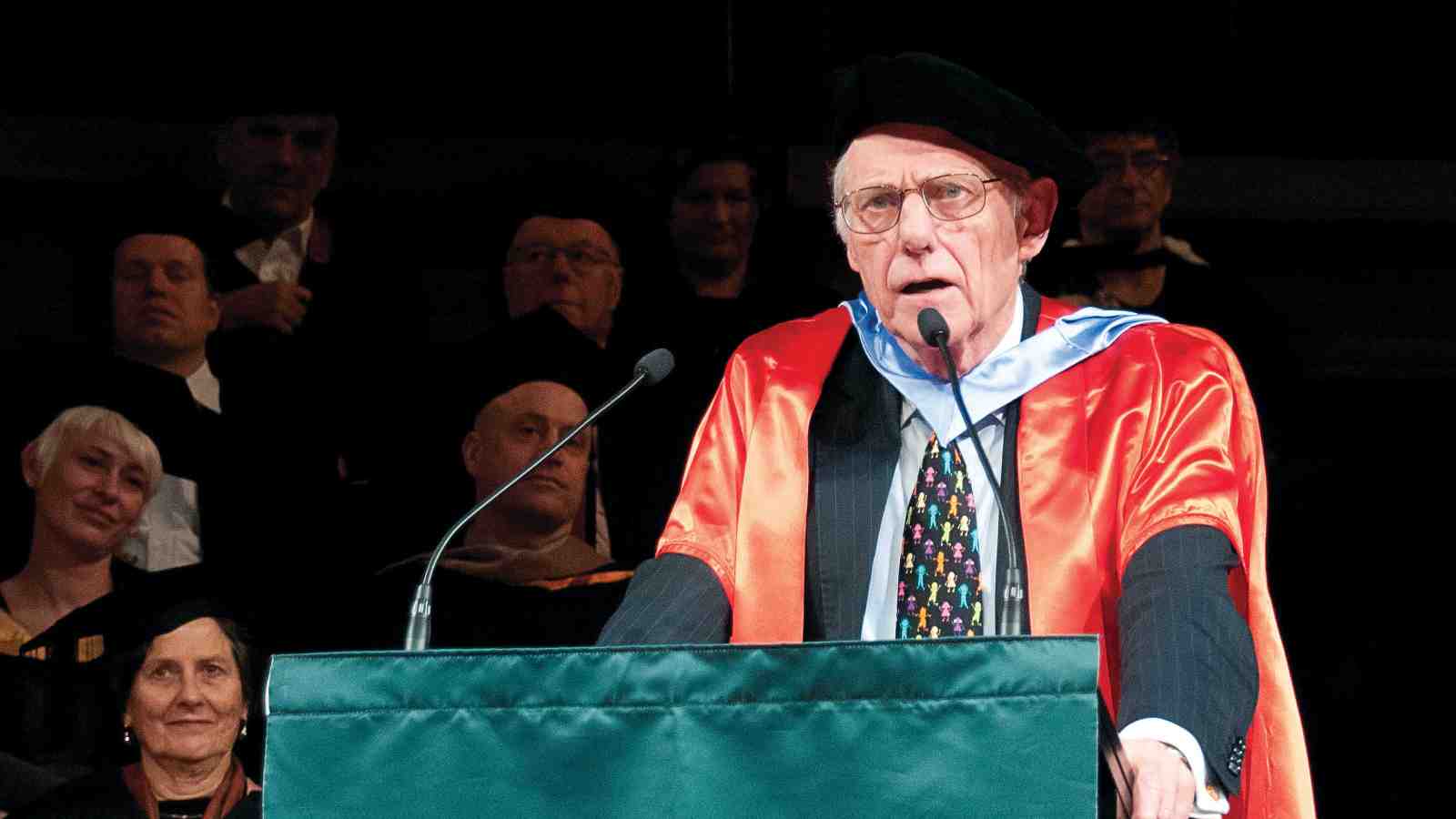 Credit: Photography by Woolf
Roger graduated from Victoria in 1964 with a Bachelor of Arts and Bachelor of Laws. He added a Master of Laws in 1967 and Doctor of Laws from Victoria in 1997, along with a Master of Laws and a Doctorate in Juridical Science from Columbia University in New York.
Roger has played a significant role in international human rights law—especially in helping to establish the International Criminal Court in The Hague.
Roger has taught at Rutgers University-Camden for over 40 years, where he insisted on the inclusion of a course on the international protection of human rights, an uncommon part of the law school curriculum in the United States at the time.
In the mid-1980s, he helped shape the discipline of international criminal law that is now taught at the majority of law schools across the United States and is the subject of specialty programmes worldwide.