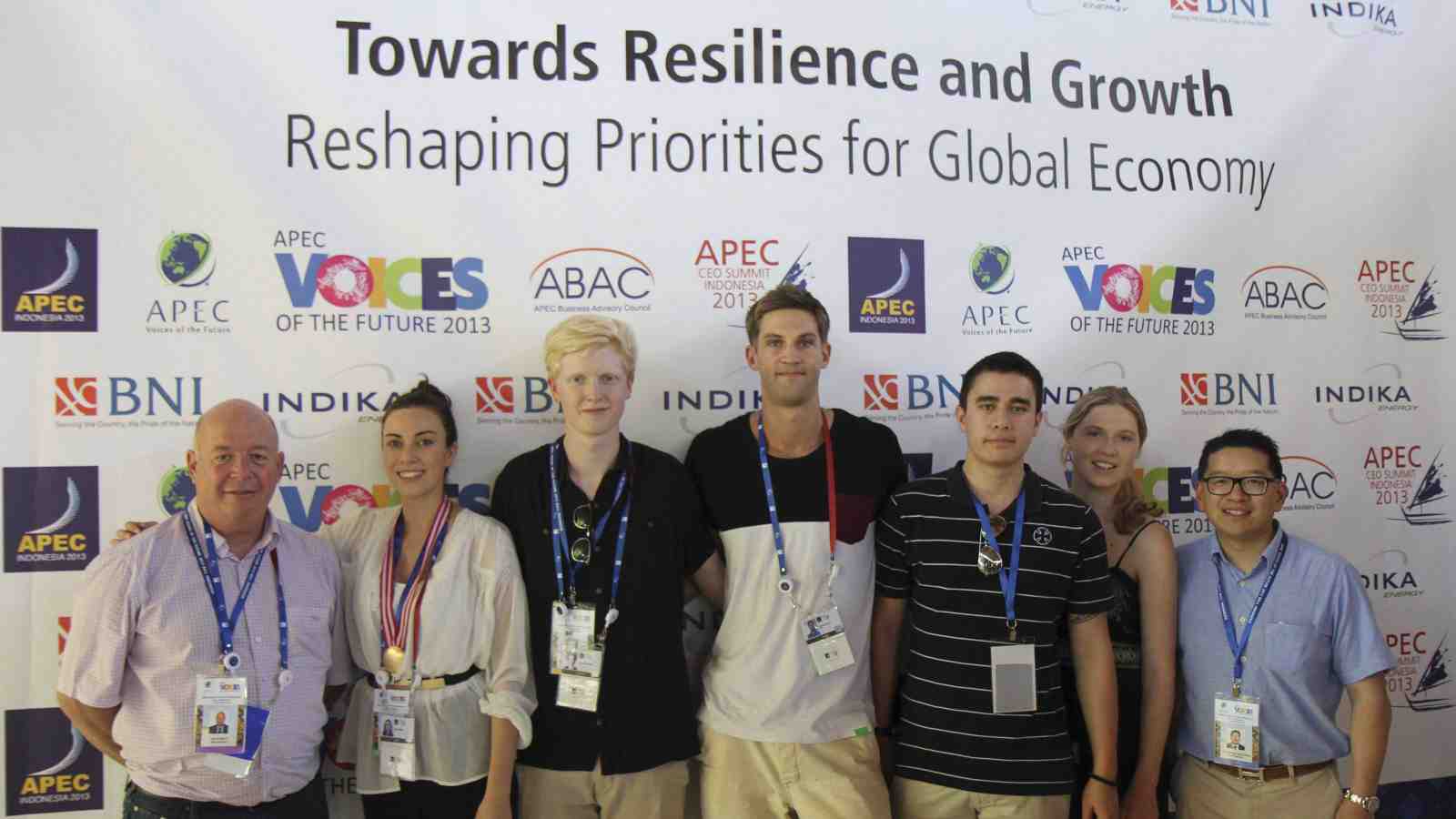 The New Zealand delegation. From left: David Ward, Hana Maihi, George Nelson, Cowan Finch, Jordan Grey, Emily Swan, Lester Khoo.
However, in October last year, as one of New Zealand's four youth delegates to attend the APEC Voices of the Future and APEC CEO Summit in Indonesia, that's exactly what the Victoria Business School student found himself doing.
This once-in-a-lifetime opportunity saw him networking with youth delegates from 19 other countries in the Asia-Pacific region and rubbing shoulders with world business leaders.
"I began the trip with a local perspective, and left with a global one," says George.
"New Zealand has a lot to offer the rest of the world, and harnessing and expanding this is an exciting challenge for our leaders of tomorrow."
Visit the APEC New Zealand: Voices of the future website for more information.