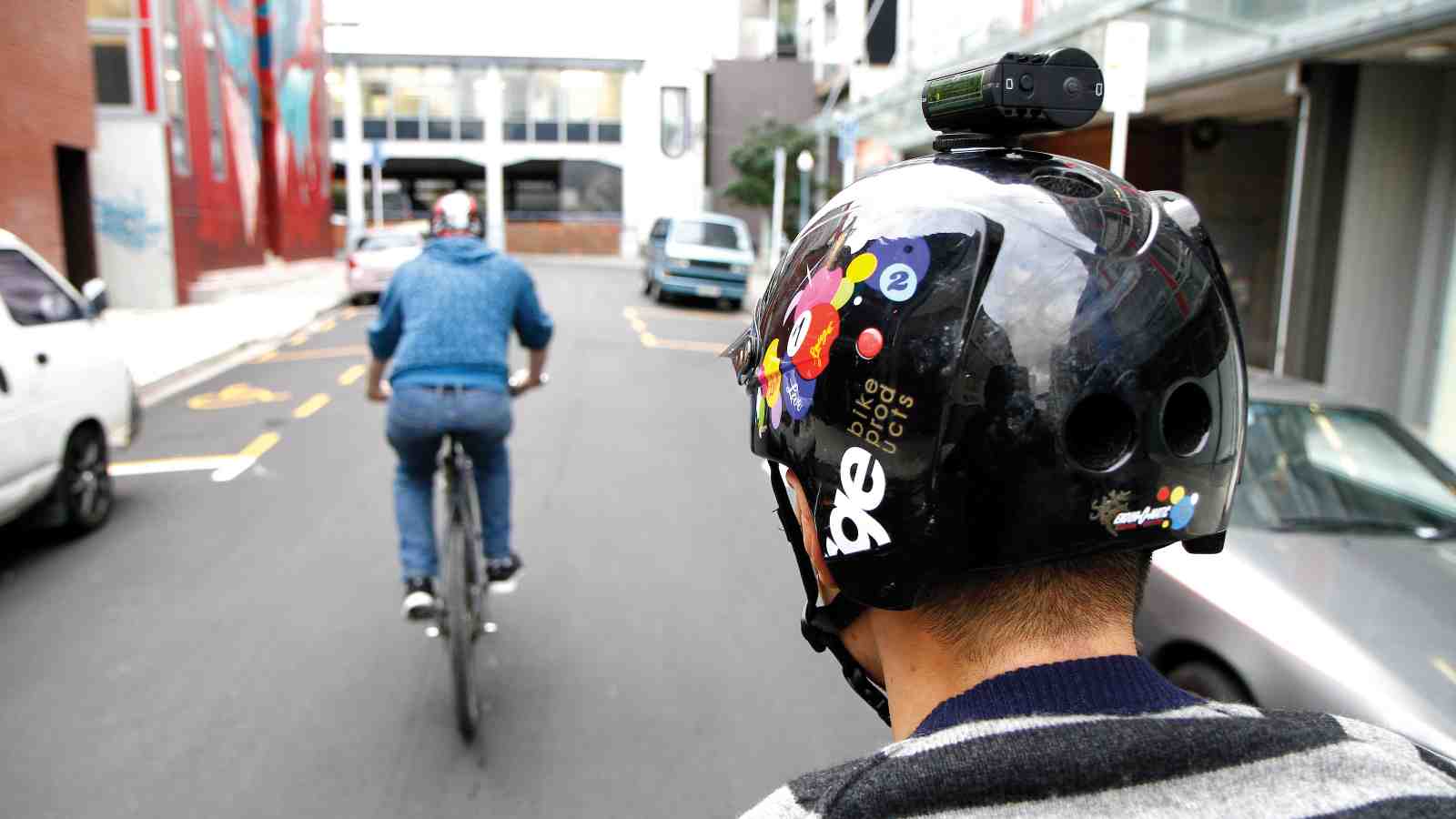 Photo: Christopher Callus
BikeEverywhere is a research project by Design lecturer and avid cyclist Kah Chan, supported by Summer Research Scholarship student Chris Callus and the Wellington City Council. The project promotes cycling as an enjoyable and convenient form of transport in the city.
In the first venture of its kind in New Zealand, bikeeverywhere.co.nz has easy-to-follow videos filmed from a cyclist's point of view using cameras attached to the handlebars and helmet.
The videos demonstrate cycle-friendly routes, safe behaviour at unavoidable, tricky intersections and highlight cycling opportunities in Wellington.
"It's about promoting behavioural change among existing cyclists and encouraging newcomers to enjoy the benefits of cycling," says Kah.