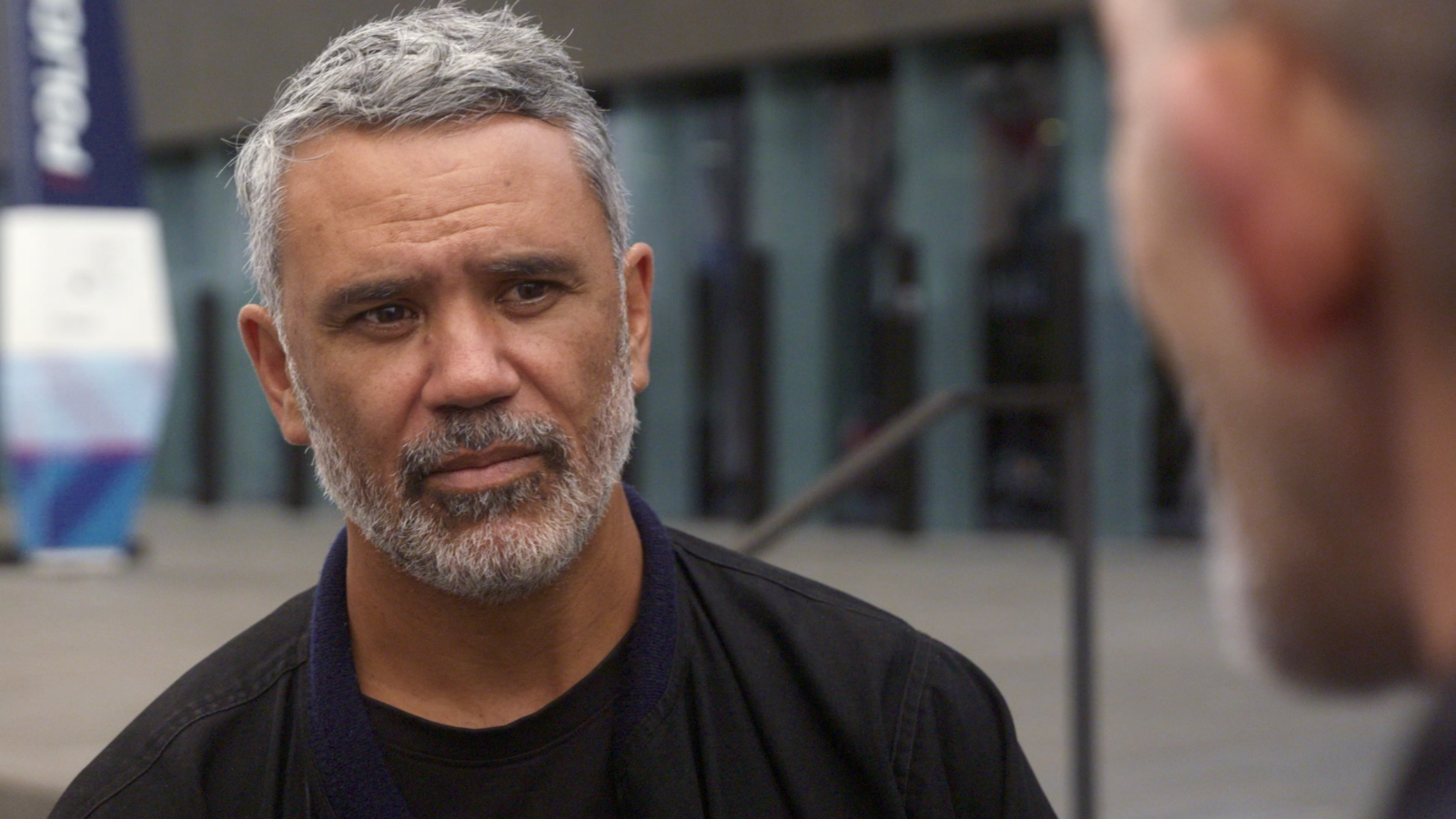 Image credit: Whakaata Māori (Māori Television)
"Tikanga and mātauranga Māori as it informs architecture and its relationship to the environment has become increasingly vital," says Professor Kawiti (Ngāti Hine, Ngāpuhi, Tūhoe, Ngāti Porou).
"Māori have always understood that no matter the natural environment, the spaces we consciously create, or unconsciously leave behind, powerfully influence the success of our living environment."
The Drawing Board explores this design philosophy, with Professor Kawiti examining how indigenous architectural design is reshaping our spaces, meeting with clients, designers, and architects on Māori-led projects.
"The people that I met, they feel like they own these buildings. Not just literally, but emotionally—they're beginning a new design legacy."
Professor Kawiti says this kind of representation on television is incredibly important, and has already been noticed by his students.
"When I was at architecture school, there was nothing like this.
"Now, my students can see, and are surprised by, such a strong groundswell of support for Māori-led design and design incorporating Mātauranga Māori."
And it's not just students who are recieving the show positively—Derek has received plenty of media atttention for his work.
"I've honestly been quite surprised," Derek says. "Even from other architects—always your harshest critics—the feedback has been that the show is very balanced, giving the end users the space to discuss the impact of the buildings."
Six episodes of the show have premiered so far on Whakaata Māori, with the last two to be released later this month.
Projects featured include Te Raukura, Te Wharewaka o Poneke, a multipurpose space on the Wellington waterfront; Te Ara a Tāwhaki at Te Wānanga o Raukawa, a Māori university wānanga in Ōtaki; and the rebuild of Ōtautahi Christchurch.
"The show was shot at the tail-end of the COVID-19 pandemic, so there were a lot of challenges in getting around—but it was completely worth it.
"We visited so many beautiful places, both in terms of the buildings and their surrounds, and there's just nothing like seeing them in the flesh."
Professor Kawiti is a professor of architecture specialising in Māori designed environments, and the application of contemporary manufacturing technologies and automation in architecture.