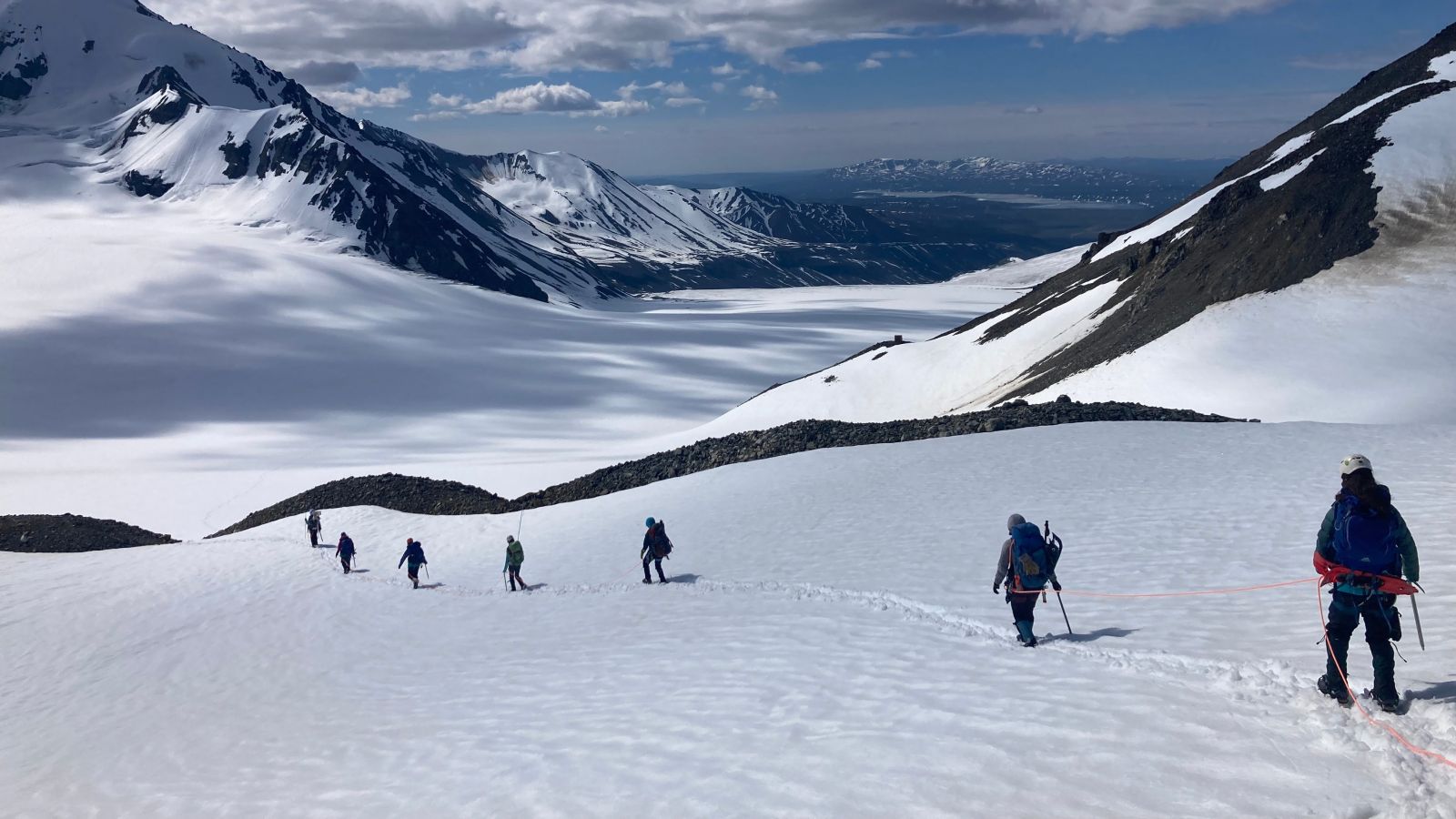 Girls* on Ice Aotearoa is part of the larger Inspiring Girls* Expeditions (IGE) organization, which has been running expeditions for over 20 years. The Aotearoa branch was founded in 2021 but the team haven't been able to run their first expedition due to the impacts of COVID-19.
The expeditions are tuition-free and designed to show participants that science is interesting and accessible to them. ARC Research Fellow Dr Lauren Vargo is one of the co-founders of the programme in Aotearoa and says she's very excited for its first iteration.
"It can be transformational, particularly for young people with fewer opportunities to explore the outdoors or an interest in science.
"Girls* on Ice enables this for them, fostering a sense of self-confidence in their abilities and intelligence, and hopefully creating life-long advocates for Earth science and environmental stewardship."
Dr Vargo says the asterisk after Girls is important, because the expeditions are open to all female-identifying, non-binary, and intersex students.
"One of the original goals of Girls* on Ice was to show girls that they can be field scientists and outdoor guides, and ultimately improve the representation of women in science and guiding in these historically male-dominated fields.
"These days though, other gender minorities are also under-represented in these professions, and so opening the expeditions up is an exciting next step."
The te reo Māori name of Girls* on Ice Aotearoa, Te Hauhunga, was created by Dr Meegan Hall and Deputy Vice-Chancellor (Māori) Professor Rawinia Higgins, here at Te Herenga Waka.
"Hauhunga has multiple meanings. It can mean frost or frosty, in reference to the ice in our expeditions, but it also refers to a type of greenstone. Just like greenstone, our students are considered taonga or a treasure.
"The name truly reflects the value of the programme, and how important and special this opportunity can be for our rangatahi."
The expedition also provides an opportunity for the group to learn about mātauranga Māori, navigating the cultural significance of snow and ice in New Zealand.
"It's something so unique to the programme in Aotearoa," Dr Vargo says. "Last year we got to work with three wāhine Māori students to develop lesson plans that weave te ao Māori into the expedition."
While applications aren't open yet, Dr Vargo is keen to raise awareness of the programme early.
"This includes promoting the programme to communities and students, signing up on our page to receive updates, or volunteering on an ad-hoc basis. There will be many opportunities for smaller-scale volunteer efforts."
If anyone is interested in learning more about the programme and receiving updates, they can sign up here, and anyone interested in getting involved with the project can contact the Girls* on Ice team.