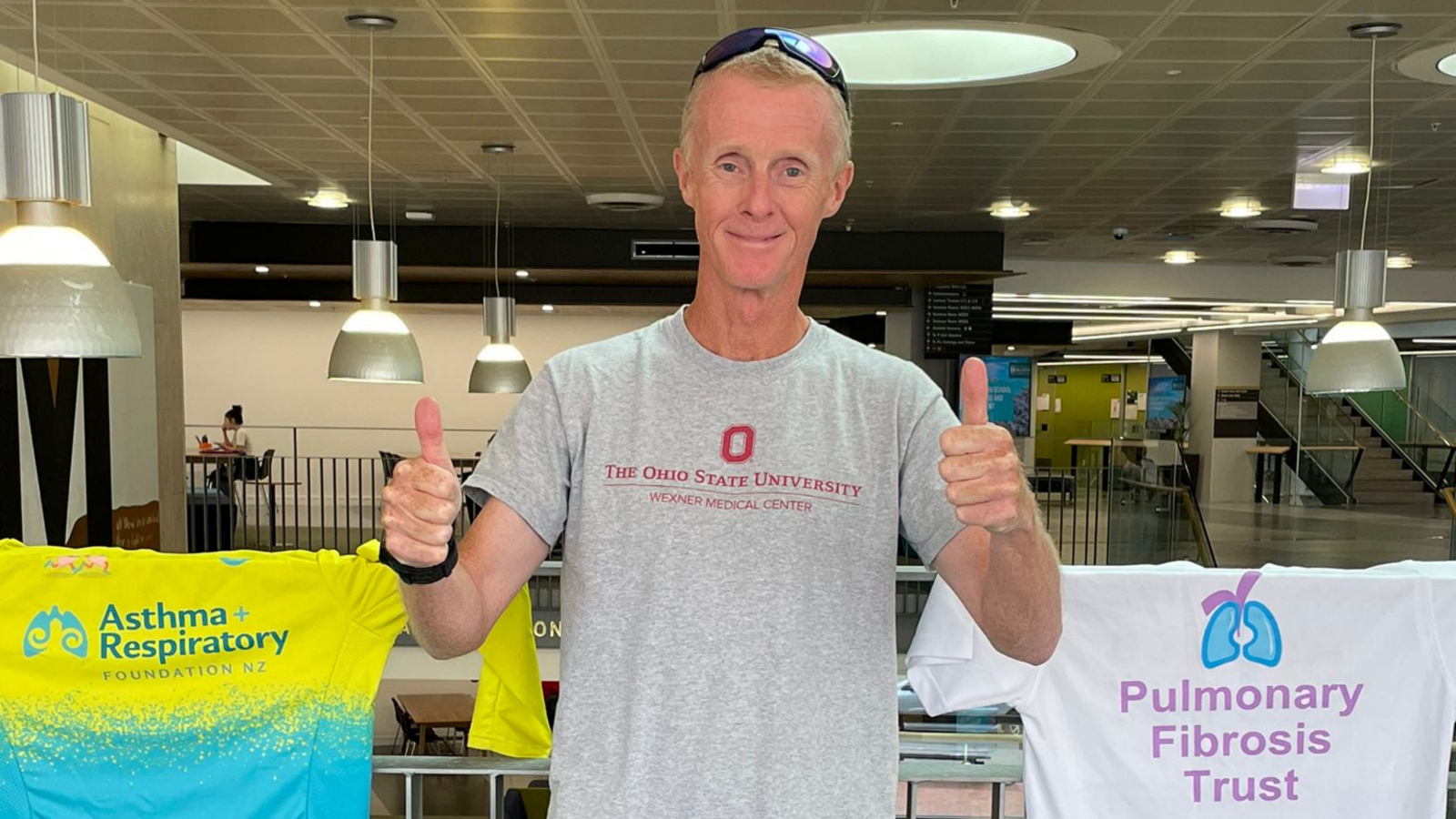 Nick Ashill is raising money for the Pulmonary Fibrosis Trust and New Zealand Asthma and Respiratory Foundation.
Nick, a Professor in Marketing from the Wellington School of Business and Government, began running from Los Angeles to New York in 2017. He was raising money for pulmonary fibrosis in honour of his mother, who passed away from the disease.
When Nick was 3,949 km into the run, he was struck by a ute going 100 km/h just outside Columbus, Ohio. The driver did not stop, and Nick suffered life-threatening injuries.
Nick spent four months in hospital in the United States. He spent six months learning to walk again, and another 16 monthsrelearning how to run.
In May, Nick will be returning to the United States to resume his run from the exact spot he was hit. He will be supported on his run by Jim McCord from the United States and Paul Wheeler from the United Kingdom, both of whom have previously run across the United States.
Nick has three states to run—Ohio, Pennsylvania, and New Jersey—before reaching the finish line in Coney Island, New York. He expects the run to take 18 or 19 days.
Nick is looking forward to reuniting with many of the people who helped him in the aftermath of the incident. This includes three surgeons from Ohio State University Wexner Medical Center who played a key role in his recovery, and who will be joining him for the first few miles of his run.
"So many people have helped to get me back on my feet—my family, surgeons, physiotherapists, personal trainers, and the community of Columbus. It's going to be an amazing reunion."
Nick's training is progressing well, and he is currently averaging around 150 kilometres a week. "I am definitely slower than I was in 2017, but running these distances was unthinkable three years ago."
Nick says his family and close friends have been an essential part of his recovery, and continually remind him of how far he has come.
"It has been a challenging four years, with lots of setbacks from the surgeries, post-traumatic stress disorder, and depression—but there has also been fight and self-belief. I can't change what happened in 2017. But what I can do is change the ending."
Nick is supporting two non-profit organisations: The Pulmonary Fibrosis Trust, which is located in the United Kingdom and was key in supporting his mum during the last stages of her life, and the New Zealand Asthma and Respiratory Foundation.
Find out more about the each organisation, and how to donate in honour of Nick's cause, on the Pulmonary Fibrosis Trust and New Zealand Asthma and Respiratory Foundation websites.
You can follow Nick's progress on Facebook and Instagram.