Victoria University of Wellington Australasia's fittest university
Victoria University of Wellington has claimed the top spot as Australasia's fittest university in the Australasian Universities Health Challenge for 2019, coming in first ahead of 12 other universities across Australia and New Zealand.
7 October 2019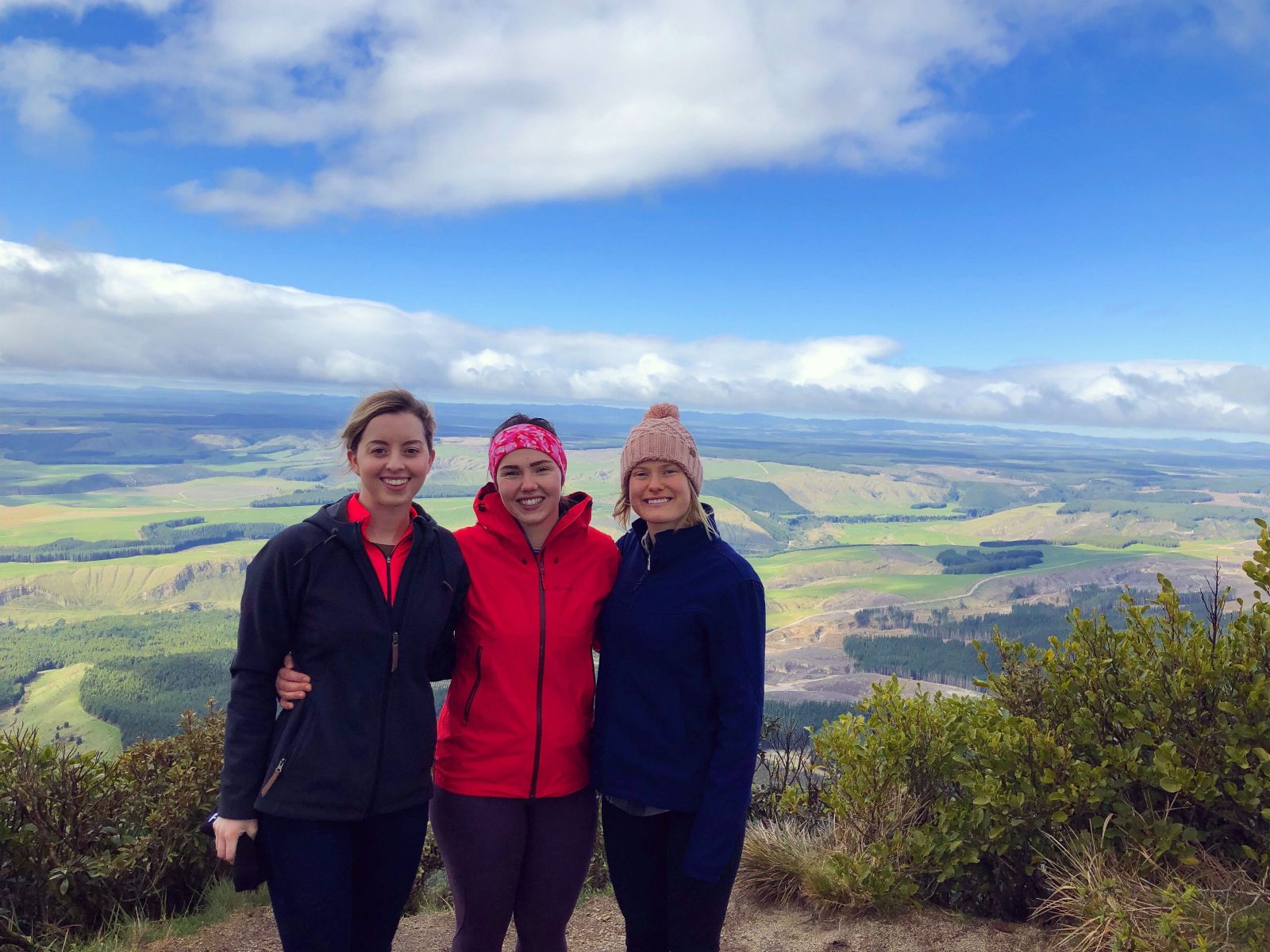 Staff member Tess Tuxford (left) on Mt Tauhara walk with friends.
The Australasian University Health Challenge is a health-focused initiative for staff and students to increase their daily levels of physical activity through a fun inter-university competition.
The team of 229 Wellington University staff and students averaged 8,718 steps per day during the challenge, which ran from 26 August­–29 September. The team achieved a total of 83,850,375 steps during this time, equating to 67,080km, more than 27,000km further than the circumference of the earth.
Bond University in Queensland came in second, with University of Waikato taking out third place.
Team lead Christina Betty from the University's Recreation Centre is proud of the team's efforts.
"The Recreation Centre works closely with the University's wellbeing working group to promote opportunities to improve wellbeing on our campuses for students and staff. We're excited about the result, and we're looking forward to building on our momentum."
Team members logged their daily steps, with incentives such as free fitness facility hours and classes, walking and running groups, and some great giveaways.
Sport and Recreation Associate Director Karl Whalen is thrilled that the University won the competition.
"I'm delighted to see everyone working hard to increase their movement. A lot of University staff and students spend large chunks of their days sitting down, so it's a very timely competition for us. We all know that being active makes a huge difference to our wellbeing and performance in work and study."
Leading by example, Chief Operating Officer Mark Loveard took part in the challenge logging his daily runs, workouts, and cycling commute. He's not surprised by the outcome.
"Situated across three campuses, Victoria University of Wellington is in the heart of one of the world's fittest, most walkable and stunning cities, and it is natural that our University is one of the most active in Australasia."