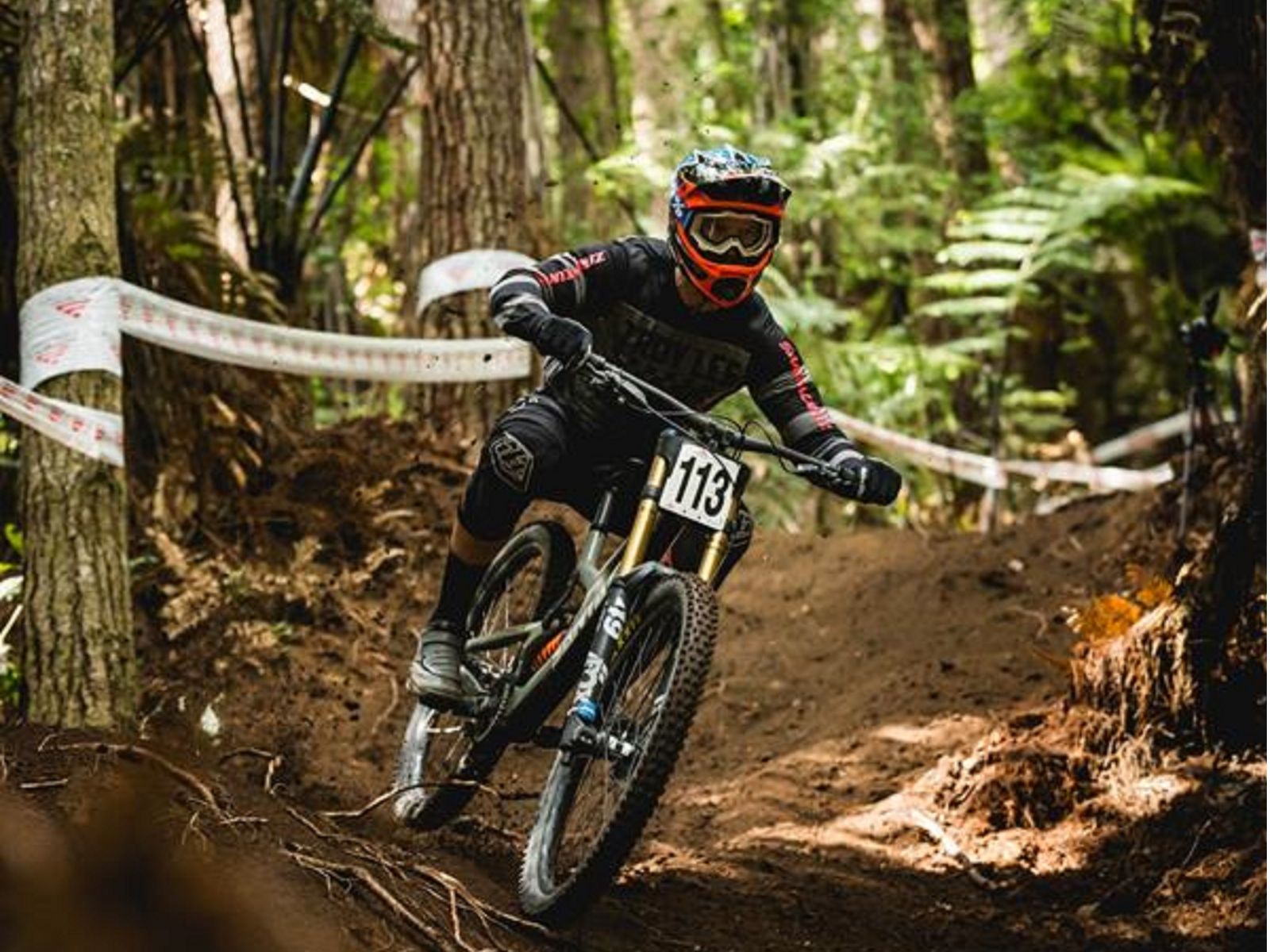 Students at the University with a passion for mountain biking are about to get a significant inspiration boost thanks to Cam Cole. The former professional mountain bike racer and Victoria University of Wellington alumnus is recently confirmed as a mountain biking ambassador, working with racers and enthusiasts, and raising the profile of the sport in a city that is a mountain biker's paradise.
Cam came to marketing and international business through Victoria Business School after retiring from a successful 10-year professional mountain bike racing career. "My tertiary education gave me so much at a point in my life when I really needed something different to consume me. Studying at Victoria University of Wellington allowed me to channel my personality type by using the same goal oriented approach to my study as I did in my sporting career. This really helped me push though the challenges of study. It was not an easy transition after finishing high school in 2005 to go straight into a professional sporting career and start tertiary studies ten years later".
With a storied career as a World Champion downhill racer, and six men's World Cup Podiums under his belt, his university education is taking him to new places in the industry. Cam now works at the business end of the sport in hardware and is co-owner of track-building company TrailPro.
Cam is excited about his new role as mountain biking ambassador and mentor for Victoria Recreation. "For me it's awesome to see two things that have added a lot of value to my life, mountain biking and education, come together. I think it's a great opportunity for students to develop themselves and perhaps I can help guide them through their experiences as mountain bikers and students."
In an innovative collaboration, part of the University's long-term sports strategy, Recreation are teaming up with Helen Lowry Hall and the Victoria Foundation to offer tailored Athlete Friendly Accommodation for students who share a passion and commitment for mountain biking in 2020. Helen Lowry Hall is ideally located for the sport. Close to Makara Peak Mountain Bike Park, and some great trails around Karori. For Cam, this includes some of the best views from a trail in the city, looking out from Wrights Hill between Zealandia and Karori.
Scholarships are an important part of the picture. As part of our Great Futures programme through the Victoria Foundation, the University is seeking philanthropic partners to support scholarships for students with mountain biking potential to study in any faculty. Scholarships have a huge impact in helping talented student athletes achieve their academic and sporting goals. Victoria University of Wellington is committed to supporting athletes through their tertiary study by providing an environment that offers nutrition support, training facilities, tailored events and facilitated academic support.
The University's unique approach to accommodation, philanthropy, and sport appeals to Cam's interests and values. "That's something I try to live my life by—I want to be at the forefront or cutting edge of new things that are going on in the mountain bike industry and this is one of those things so I am glad to help the University in supporting mountain bikers as students."
Mountain biking has added a lot of value to Cam's life beyond his professional career. "Mostly what makes it such a great sport is the shared experience within your riding group; being out on the trail, and the buzz you get after riding. This allows you to form bonds with riding mates that is hard to beat elsewhere in life. After you ride you have an excuse to be social and that makes the sport even better; you carry the bonds you form in the hills into your daily life."
With your help, we can make Victoria University of Wellington the university of choice for students serious about mountain biking, attracting both serious recreational mountain bikers and performance/competitive riders. We invite you to consider funding scholarships to boost support for our existing riders and attract more mountain bike enthusiasts to study in Wellington. For further information on how to create a mutually beneficial partnership contact Senior Development Manager Claire Carruthers on Claire.carruthers@vuw.ac.nz