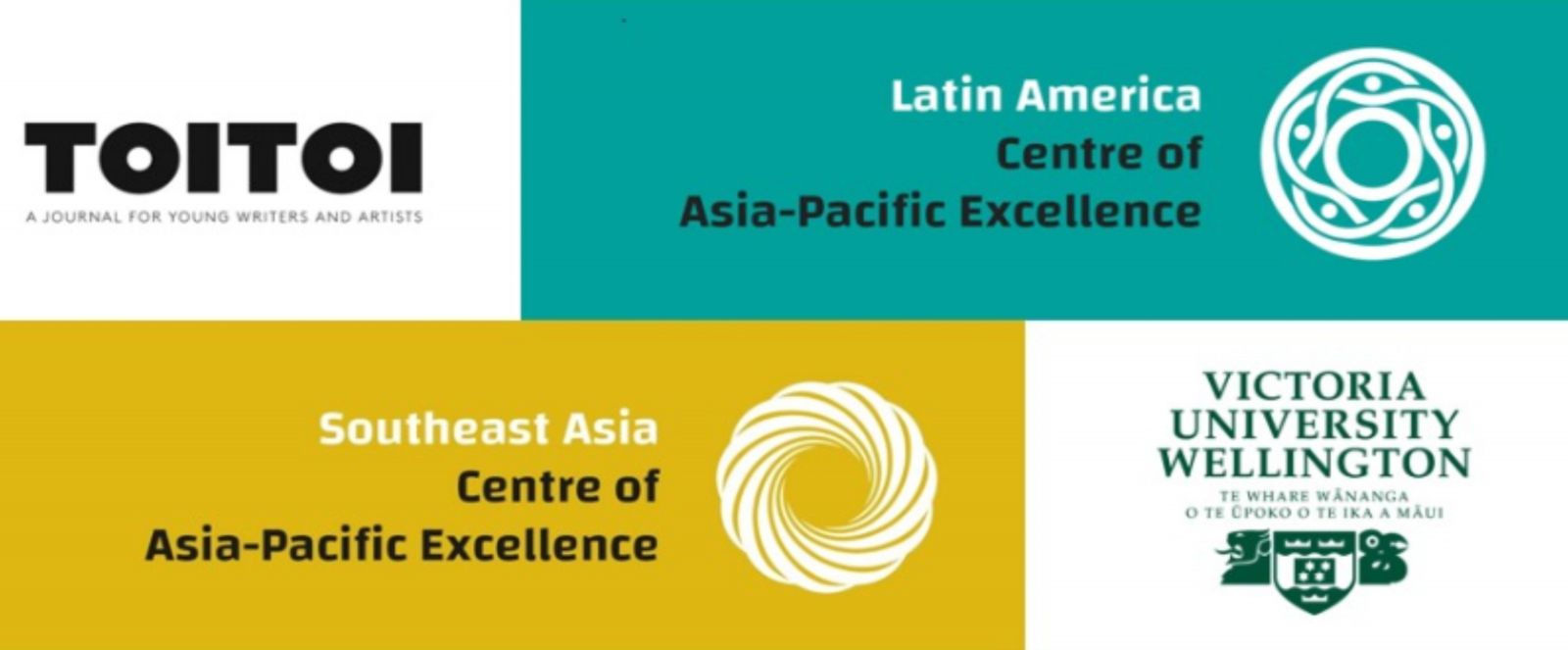 Young writers and artists aged 5-14 are invited to submit stories, poems and art exploring their connections with the vibrant cultures of Latin America and Southeast Asia. They are encouraged to write in English, any languages of these regions or a creative mix of different languages as well as to send any forms of visual art! Language experts from the University will translate the writing for bilingual publishing.
These journals will be released later this year for distribution in January 2020, one focuses on Latin America and the other on Southeast Asia. A copy of each will be given to every primary, intermediate school and public library in New Zealand.
The National Library, Services to Schools, will promote this initiative by providing access to books to inspire young writers and artists to make a creative submission. In addition, teachers will be invited to join workshops to support the project in Auckland, Wellington and Christchurch in April 2019.
For the past three years, Toitoi has produced quarterly journals celebrating the curiosity, courage and creativity of a wide diversity of young people in New Zealand.
"Toitoi's purpose is to inspire conversation, connection and collaboration by young people through the arts. We are excited to see what our young writers and artists create," says Charlotte Gibbs, editor of Toitoi. "The connections can be real or imagined, big or small, past, present or future."
When approached by the School of Languages and Cultures with the idea of creating journals exploring connections with other Asia-Pacific regions, Toitoi was excited to take up the challenge.
Associate Professor Sally Hill, Head of the School of Languages and Cultures at Victoria University of Wellington agrees, "So many young people in New Zealand are connected to or are curious about the countries of Latin America and Southeast Asia. We're thrilled to be part of a project that celebrates these young people's knowledge and creativity and highlights their intercultural skills as well as their imaginations and talents."
Both CAPE directors, Matthew O'Meagher (Latin America CAPE) and Professor Siah Hwee Ang (SEA CAPE) are enthusiastic about having Toitoi as a launch-pad for young New Zealanders to let loose their creative talents on important themes like mixed identities, language learning, and experiences travelling to these regions, and at the same time showcasing the Southeast Asia and Latin America connection to a wider young audience.