Finding her voice
Bianca Andrew studied Performance Voice at the New Zealand School of Music—Te Kōkī (NZSM), graduating in 2011. After a few years as a freelance singer in New Zealand and further study in London, she's now based in Frankfurt where she sings with the world-renowned Oper Frankfurt.
28 November 2018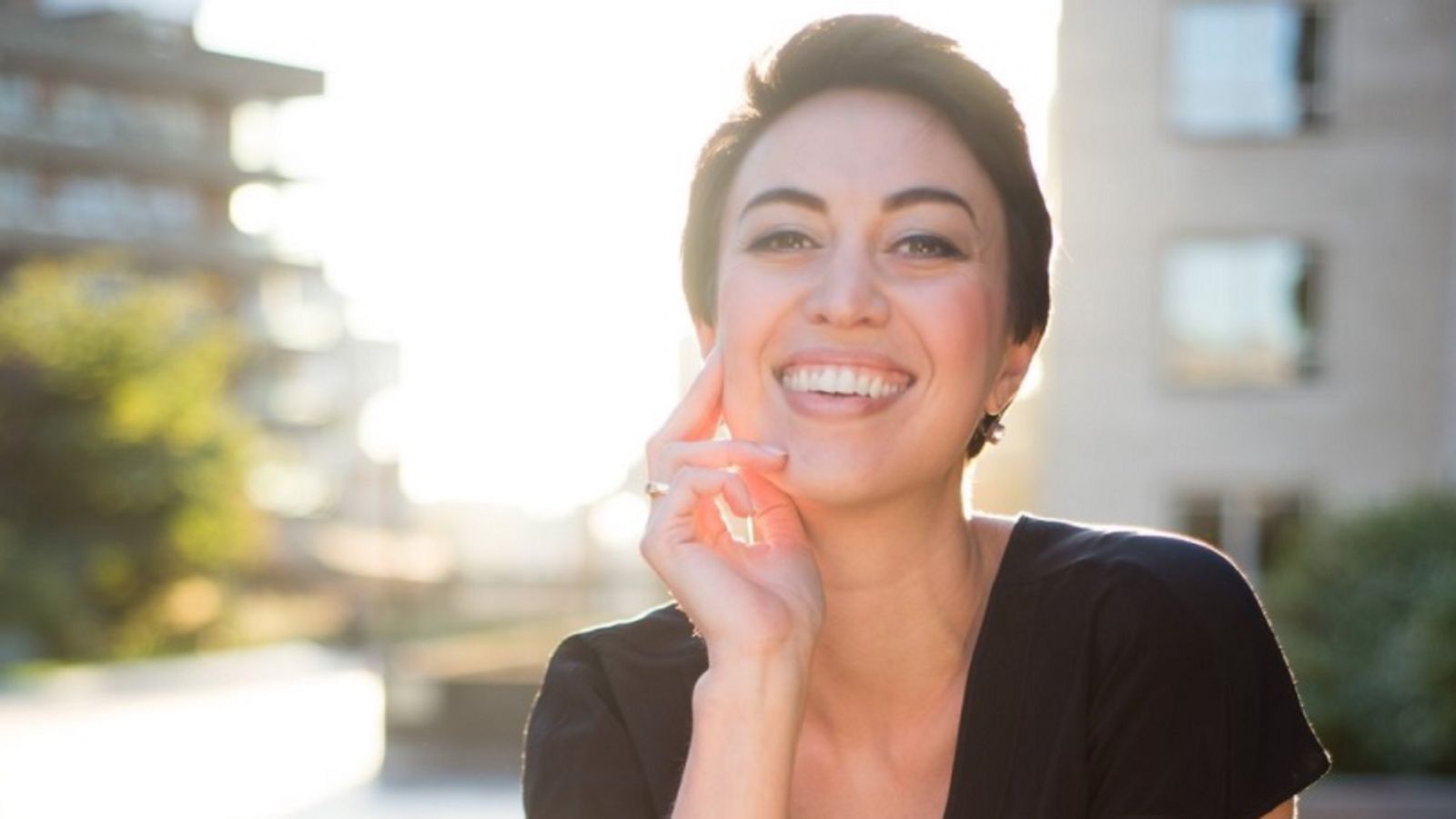 Image credit: Bertie Watson
Why did you choose to study at Victoria University of Wellington?
I had heard from many people that the New Zealand School of Music was a really fantastic place to study, and I wanted to study voice with Margaret Medlyn, a fantastic soprano who taught at the NZSM. My voice teacher at college, Georgia Jamieson Emms, was also an alumna of the NZSM so it felt like a very natural progression that I should train there. I think that when vocal students are trying to choose the right university, they should make that choice largely based on who their voice teacher will be—they're the most important person in your life for those early years!
What's your strongest memory of your time at the University?
It's hard to choose—I have so many great memories of my time there. I particularly loved preparing and performing the operas that were produced by the NZSM. I sang in Semele and A Midsummer Night's Dream during my degree—both operas were directed by Sara Brodie, who was another formative artist in my development as a performer. We were lucky to work with someone of her experience when we were so young—I am still using the acting and stagecraft lessons I learned from her as a foundation in my work today. It was during the process of creating these productions that I learned about professionalism as a singer–how to prepare your music, your text, how to be a good colleague, and how to craft a character.
What have you been doing since graduating?
I graduated with a BMus and PgDipMus, and then spent a couple of years in New Zealand working as a freelance singer—mostly in concert performances, but also in some small-scale operatic productions. I also had the great fortune of being a Dame Malvina Major Emerging Artist with our national opera company, New Zealand Opera. This allowed me to work with a wide range of international vocal soloists, conductors and directors, and to perform small roles in the company's productions. You learn an awful lot from just being in the rehearsal room—I tried to be like a sponge and soak up all the information and inspiration I could.
In 2014 I moved to London, to study at the Guildhall School of Music & Drama. I had a scholarship to go there, and even more importantly, I had found an amazing teacher to work with there—Australian soprano Yvonne Kenny. It was bloody hard work to drum up the money I needed to study and live in London—but with the help of countless generous individuals and organisations like the Kiri Te Kanawa Foundation, the John and Margaret Hunn Educational Trust, the Kiwi Music Scholarship and the Dame Malvina Major Foundation, I was able to get over there and further my studies. I spent three amazing years in London, where I received world-class training and had the chance to sing in some incredible venues like the Wigmore Hall and the Barbican. I performed in several fully staged operas at the Guildhall, studied Russian, Swedish, French, English and German song repertoire, worked with brilliant coaches, conductors, directors and singers. I had a special time singing in the Kathleen Ferrier Song Competition at the Wigmore Hall (if you'd told me when I was studying at the NZSM that I'd one day sing there, I wouldn't have believed you!) and I won the Song Prize—kind of a dream come true!
How did you end up in Frankfurt?
It was a funny experience really—I had made it to the first of three final rounds in Neue Stimmen, one of the major opera competitions for young singers in the world. I had to sing for a very esteemed panel of judges, who were some of the most important intendants and casting directors in Europe. I felt like I gave the best of myself in my audition, but I didn't end up being selected for the semi-finals. I went back to London feeling pretty dejected, but a week or so later I sent an email to Bernd Loebe, Intendant of Oper Frankfurt. He had given me some useful feedback following my audition, and I wrote that I would love to sing for him again in the future once I'd improved on a few things. I couldn't believe it when I received a message from him, asking if I'd like to come and join the Opernstudio in Frankfurt—immediately! This was in November 2017. By January I'd moved here permanently, and I'm now very much at home in this wonderful city, and this wonderful opera house. I have to pinch myself every day—I'm working for one of Europe's top opera houses, and it came about because I didn't do well in a competition…go figure!
How does life in Frankfurt compare to life in Wellington?
One of the reasons I am so happy in Frankfurt is that it reminds me somewhat of Wellington. Living in London for three years was an incredible experience, but I can't say I ever felt very comfortable there—there was too much of everything, and the logistics required even for a simple trip to the supermarket could be overwhelming! Wider Frankfurt is home to about 700,000 people, but the city is really pocket-sized and has everything you need. As it's home to one of the main airports in Europe, it feels very international and has a real mixture of inhabitants from all over the world. For this reason, it's an open-minded city, and its cultural life is thriving. Oper Frankfurt just won Opera House of the Year, a huge achievement and something that we and our audience feel very proud of. Like Wellington, Frankfurt feels a bit like a village, and people enjoy what the city has to offer—cycling, hikes and walking in the woods, relaxing by the Main river, shopping and eating out. There's some excellent coffee here, too, which for a Wellingtonian, is probably the most important thing.
What's been a highlight of your career to date?
I think being offered this job in Frankfurt has been the most significant highlight so far—it felt like a real stamp of approval, and God knows we all need that feeling once in a while! But that's not to say that there haven't been other special moments. In my final year at the Guildhall, I performed in a brand new opera by Julian Phillips called The Tale of Januarie. It had been written specifically for us, for our voices and for our School. Every single part of the opera, from the libretto and music, to the costumes, set, design, lighting, stage management, you name it—it was made by all of us, the students. We all had a say in the development of the music and the story, and we were supported through the process by our teachers. The opening night was unlike any other—because it was a brand new piece, the music that we made had never been heard by an audience before. So, to bring this opera to life for the first time was a humbling experience—you feel like you're really stepping into the rushing current of music history.
What do you love about your job?
I love opera because of all the various artforms it brings together. You have the orchestra and the individual expressiveness of the human voice, as well as the artistry of the stage design, the lighting, the costumes, the 'concept' (a big deal here in Germany), all built around the notes and words written by a composer and librettist. Sometimes, these operas can be hundreds of years old. Yet here we all are, pooling our talents and resources into bringing them to life right now. People come to the opera to experience something from another world. For some, it's the spectacle, for some it's the visceral emotional journey they can go on, for others it's a social meeting place—a shared tradition. I love this, and I am so proud to be a small part of creating it. One performance of an opera requires the cooperation of literally hundreds of people, and that constantly astounds me. Some of my happiest moments are when I'm standing side of stage waiting for my entrance, watching my colleagues under the lights singing their hearts out, while around me backstage is a flurry of activity with stage management, costume assistants, chorus members, instrumentalists, technical assistants all doing their part to make the show work. In those moments of unity, I feel like I have the best job in the world.
What are some of the challenges?
Opera singing, like most artistic professions, is designed to look easy from the outside. My teacher Margaret Medlyn used to say our job was like being a beautiful swan gliding across a calm body of water—from what one can see, her movement looks effortless, but under the water her feet are going like mad! Singing is the most incredible kind of physical and mental meditation—your body and mind have to be in complete synchronicity. You must be physically prepared (from hours of practice) to achieve the myriad vocal/technical challenges of a part, but you also have to have reached a certain point where you can let go during the performance—where you can be spontaneous and fresh, and experience the part almost as if it were new. It's physically draining—to project your voice without any kind of amplification over a hundred-piece orchestra into a 2,000 seat theatre is no small feat.
What are your plans for the future?
I'm very happy that once I have completed my Opernstudio contract, I will be joining the Ensemble here at Oper Frankfurt until 2022. In Germany, every opera house has an Ensemble, which is made up of anywhere from six to 40 permanent solo artists. These soloists are contracted to sing in a certain number of performances per year at their opera house, in a range of roles—some lead roles and some smaller ones. It's a wonderful set-up for those singers who want a bit of stability in their lives, or who perhaps have young children and don't want to have to travel so much for their work. Many opera singers have to freelance and travel every three or four months to a new city to work on different productions. It can be a great way of life, but luckily in Germany there is this other option of being based at a single opera house. I hope I can continue developing my voice and experience here in Frankfurt and then we'll see what the future holds—there are some roles that I would love to perform on stage here, Cherubino in Le nozze di Figaro, Lucette in Cendrillon and maybe one day Octavian in Der Rosenkavalier. But if I've learned anything in the past ten years of my training, it's that you can't rush anything. As long as I can keep my voice nice and healthy, and work with wonderful artists, I think I will be very happy wherever I am.
What advice would you give to current students?
I guess I would urge all aspiring young singer-students to do two things, which can kind of feel like opposites. During your time in the fertile ground of a University, you'll receive countless pieces of information and even more different opinions about your voice and your style as a performer. Listen to them all. Try everything that is suggested to you (as long as it's safe—you have to take care of your voice) and throw yourself into different performance opportunities. Every single song, aria, or chorus position, or even silent role (I've done a few of those!) are opportunities to learn.
At the other end of the spectrum, never forget that you are an individual, you will never exist again, and neither will your voice and your artistry. You have something inside you that no teacher can teach you—only you can unearth it and see what it is. So, as well as soaking up all the information that will be thrown at you over these formative years, try to keep a special space in your being for getting to know yourself. What is important to you artistically? What message do you want to bring to people through your voice and your presence? What does your voice feel like and sound like? Build up a sort of DNA profile of your voice and artistry, and keep that close to you at all times. Let that be the measuring tape that you hold yourself against—everyone will always have an opinion about what you have or don't have as a singer—but let your expectations and knowledge be the things that you trust the most.