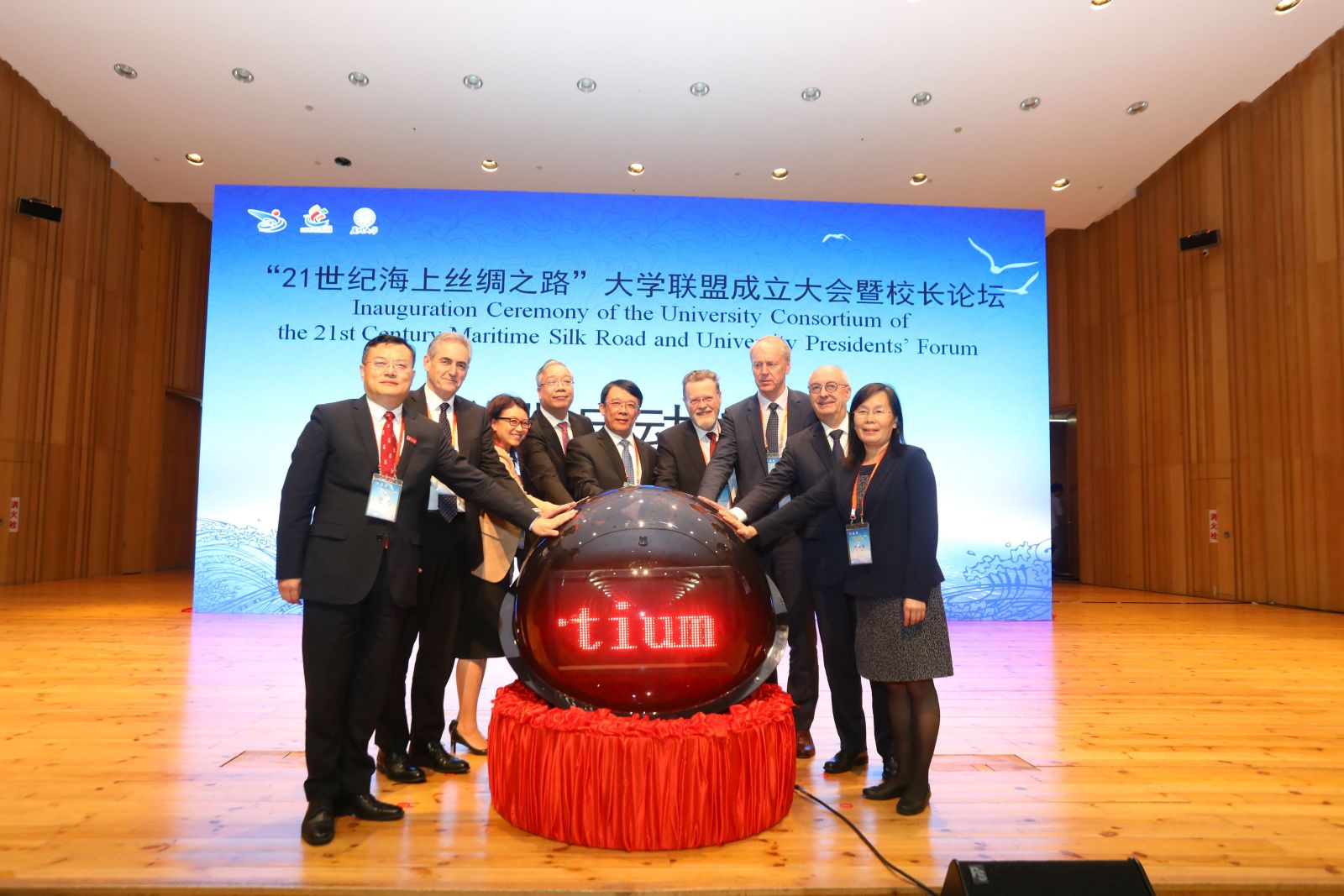 The University's Vice-Chancellor Professor Grant Guilford gave a keynote address at the launch event, attended by more than 60 other universities from 17 countries and regions.
The Consortium was initiated by Xiamen University, one of Victoria University of Wellington's partners, with the aim of improving collaboration between Consortium members. During the inaugural ceremony, members called for deeper cooperation in higher education and scientific research, shared educational resources, and the promotion of cultural exchanges.
Members of the Consortium include universities from the United States, Australia, Asia, Europe and the United Kingdom.
Xiamen University is located in an important port city along the Maritime Silk Road. The Maritime Silk Road is the maritime arm of China's Belt and Road Initiative and seeks to build economic connectivity, promote development, and improve economic relations between maritime nations and China.
Victoria University of Wellington has a longstanding relationship with Xiamen University, building on the sister city relationship between Wellington and Xiamen established in 1987 and the highly successful Confucius Institute opened in 2010 by then Vice-President Xi Jinping.
"It was a valuable couple of days hearing from colleagues across the world about the teaching and research innovations in universities as diverse as Sorbonne, Peking, Hong Kong, Duke, Melbourne and Cardiff," says Professor Guilford.
"International networks such as this Consortium assist out international prominence and our ability as a global-civic university to promote global citizenship, contribute to the resolution of international challenges - especially those of the global commons - and prepare critically informed globally confident, civic-minded graduates.
"It's an honour to be part of a network of esteemed universities and I look forward to deepened collaboration with Consortium members," says Professor Guilford.