Woman, feminist, theatre maker
Award-winning director and Victoria University alumna Eleanor Bishop discusses theatre, feminism, and the ups-and-downs of a career as a director.
19 March 2018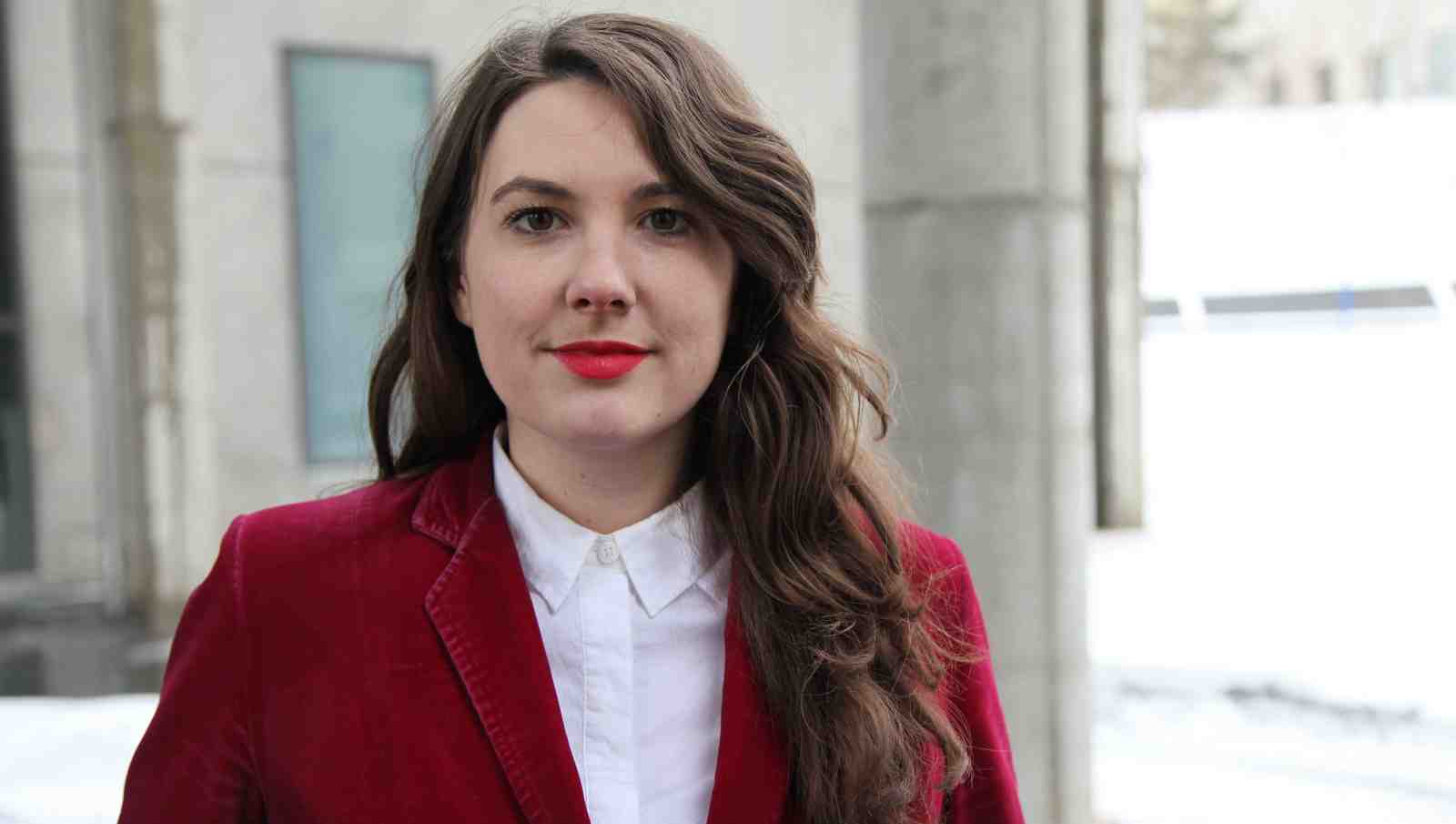 Eleanor Bishop. Photo credit: Jordan Harrison.
"I want people to be challenged and provoked," award-winning theatre director and Victoria theatre graduate Eleanor Bishop says. "I want to contrast things you don't normally see together, and help people make complicated connections. And I want to create a theatre space for real emotions, real stories, and real people."
Eleanor completed her Bachelor of Arts with Honours in 2009. Theatre has been a long time love, starting with an improv class she took as a teenager with Ryan Hartigan, who taught at Victoria at the time.
"He brought me into this world of seeing shows at BATs and seeing other alums from Victoria who had formed theatre companies and were doing really exciting stuff," Eleanor says. "So when it came time to choose a University, I chose Victoria, because I knew Victoria had a really good programme and that there were plenty of opportunities to be professionally involved in theatre while I studied."
Eleanor says studying at Victoria also gave her a fantastic grounding in theatre theory.
"I came out of my degree knowing how to hustle a bunch of people together to put a show on at BATs, but I'd also read the classics and I knew all the theory," Eleanor says. "It can seem boring as an undergraduate, but it really pays off later. How can you understand or dissect where we are now if you don't know the background?"
Her most significant experience at Victoria was in a third year class about contemporary theatre trends. Students studied theatre from the 1950s to the modern day, and also worked to create their own contemporary theatre piece.
"I was working on a piece about a girl on Courtenay Place who wanted to be a feminist while still hooking up with lots of guys," Eleanor says. "And the professor didn't like it – he said it was too didactic and 'on the nose'. It was infuriating! But I definitely learned a lot about the many battles you face as a woman, a feminist, and a theatre maker."
After finishing her honours degree, Eleanor won a Fulbright grant to go to Carnegie Mellon to do her Master's.
"I knew I wanted to study at Carnegie Mellon, because the head of the directing programme at the time was Marianne Weems, who runs The Builders Association - an experimental theatre company in New York. I saw them perform in New Zealand in 2006, and I knew I wanted a career like hers."
She had to audition for her Master's, a process she says was "intimidating". "You got put in a room with two actors you'd never met before, and you had to direct them for 30 minutes."
Once on the course, she was astonished at the number of people who didn't know who the main contemporary artists were and hadn't read the theory. "The intellectual rigor we had at Victoria really paid off."
Being in the States also helped build her confidence in creating feminist theatre by giving her space to take risks and experiment.
"By the time I went to Carnegie Mellon, internet access had already made feminism more accessible to more people and more relevant to their day to day lives," Eleanor says. "The effect of that was really clear in the United States, and it gave me the incentive to create a piece about the Steubenville rape case (Jane Doe) which toured around universities in the United States. I felt like that case was really the start of the modern movement against sexual violence that we're now seeing in #MeToo."
Once she returned to New Zealand, Eleanor used her experiences to create BOYS, which is an adaptation of New Zealand classic Foreskin's Lament.
"I'd been touring Jane Doe around the States, and I felt like it was only half the story," Eleanor says. "So I worked with Auckland Theatre Company and with fellow theatre maker Julia Croft to develop BOYS. We brought together 16 young people to create a show about the effects of toxic masculinity and help those young people express what they were angry about."
"It really affected the cast, particularly the young men involved, who came out the other end feeling completely different about the world."
A new run of BOYS by another theatre company is currently in the works, which Eleanor says she's "stoked" to hear.
Eleanor now splits her time between New Zealand and New York.
"There are lots of benefits for me because I can maintain the connections I made in school and I get to experience the exciting work they have in New York, but the industry over there is really tough. I feel like even though it's smaller, there is a lot more support and resources for theatre here. But I want to keep those international connections going, and keep up an exchange of ideas and help other New Zealanders make connections too."
Eleanor's next shows are in Auckland – a rerun of her award-winning show Body Double (co-created with Julia Croft and Karin McCracken), which re-examines female sexuality and the rules around relationships, and the MiNDFOOD Season of Mrs Warren's Profession, a George Bernard Shaw play about women, sex work, and labour and the workplace.
"I love the amount of control I have over my career," Eleanor says. "I get to do what I love and conceive of my own projects, and I really have a strong sense of agency when it comes to my work."
Her advice to aspiring artists is all about faith.
"Get involved in everything you can and learn as much about theatre as you can," Eleanor says. "Once you know what sort of role you want – actor, director, writer – don't be afraid to own that title. No one else is going to give you permission to become an artist – only you can do that, and once you believe you're an artist you'll be surprised how easily you actually become one."
Upcoming shows
Body Double, 20-29 March, Auckland (Silo Theatre & Auckland Arts Festival)
The MiNDFOOD Season of Mrs Warren's Profession, 1-16 May, Auckland (Auckland Theatre Company)