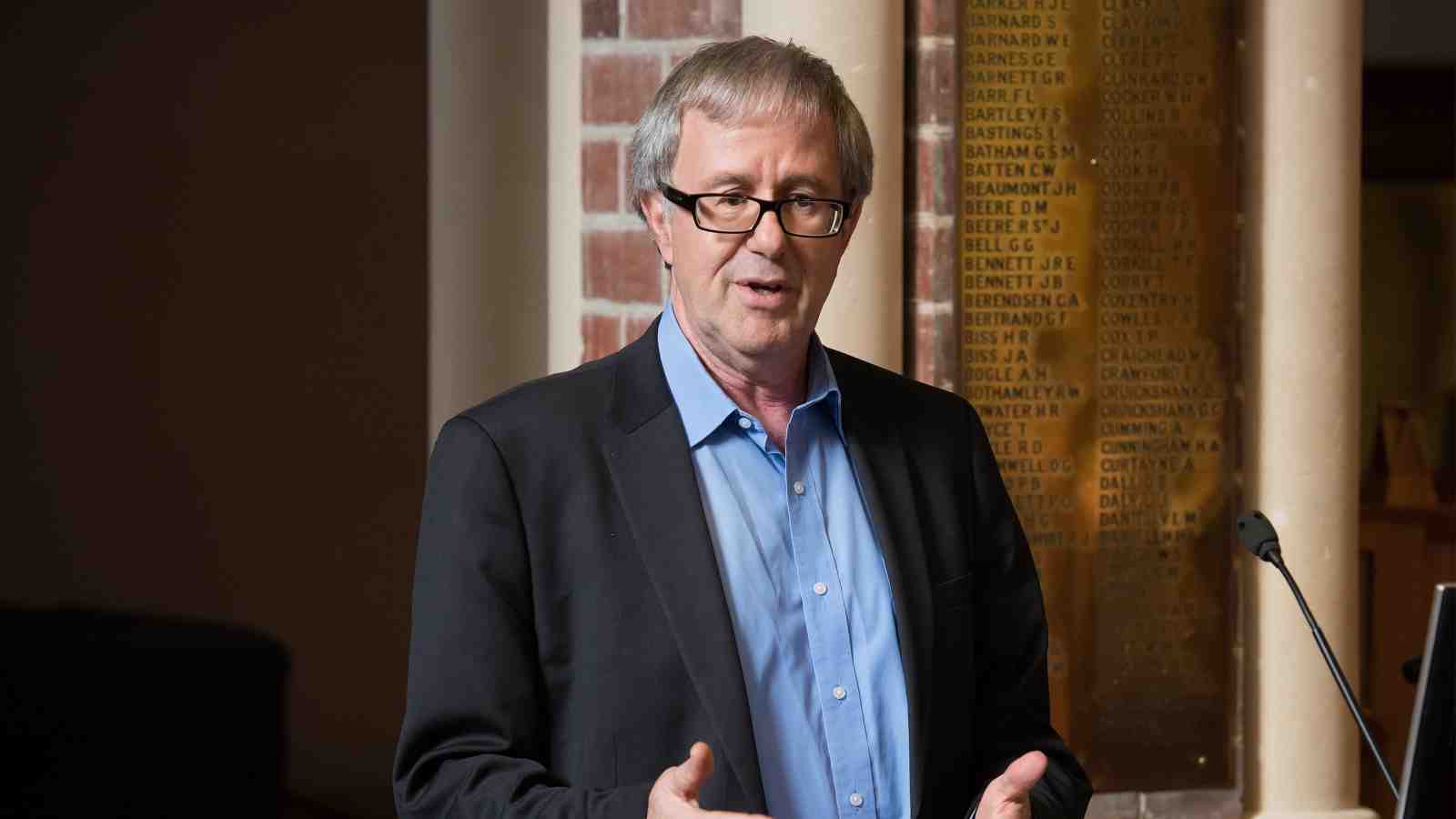 But Professor Leon Sterling, Victoria's inaugural Paul Callaghan Visiting Professorial Fellow, would rather talk about the people behind developing technologies, and helping them to consider human emotions in their work.
He is an Emeritus Professor at Melbourne's Swinburne University of Technology, and former Pro Vice-Chancellor (Digital Frontiers) with research interests in artificial intelligence, software engineering and logic programme. He was appointed the Fellowship in 2015 and in November this year, returned to Victoria for his second visit as the Professorial Fellow.
Professor Sterling was hosted by Victoria's Assistant-Vice Chancellor (Digital Futures) Professor Steven Warburton. Over two weeks, he met with groups around the University working in the digital and digital learning space. He took part in round table discussions on topics such as the need for increased STEM education in schools, gave a seminars on using robots for rehabilitation and discussed how universities and ICT small and medium-sized enterprises could work more closely together.
He attended the Work in Progress – Wellington New Collar Future conference, was interviewed by national media and gave a public lecture.
It was here he discussed one of his research areas of interest: the need to incorporate emotions into technology development.
Professor Sterling is drawn to researching how people "can get around" complicated technology. The solution to which, he says, lies in understanding the user experience.
"I've been an advocate for incorporating the emotional requirements earlier in the development processes. Research has shown emotions are a key factor in whether people successfully adopt technology long-term. Technology not only has to be easy to use, but should be fun and engaging, and ideally generate positive feelings."
Professor Sterling met with the Spearheading Digital Futures steering group to hear progress since the theme was established around his first visit to Victoria two years ago.
He says the visit has been success and he has valued the opportunities to meet with many people both in and outside the University.
"My plan for this visit was to be constructive, encourage engagement with external groups and act as a trigger to have these conversations. I also feel like I've made some useful connections and have some ideas to take back with me."