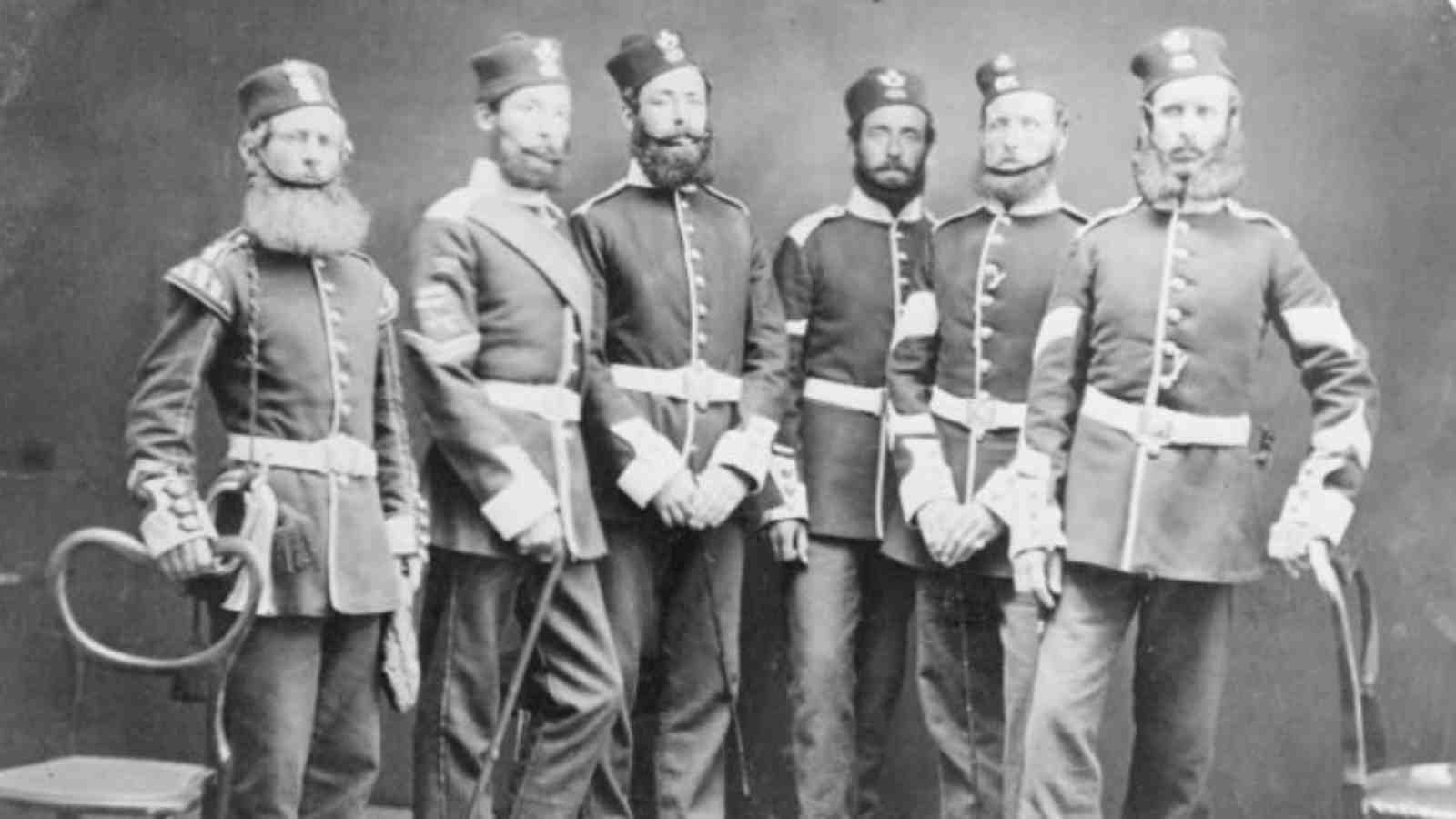 Soldiers of the Light Infantry Company, 65th Regiment Ref: 1/2-025608-F. Alexander Turnbull Library, Wellington, New Zealand
Carried out by Professor Charlotte Macdonald and Dr Rebecca Lenihan, the research draws on records created by the British War Office and held in The National Archives in London. The database provides searchable public access to the names, regiments, and dates of service of soldiers who fought in New Zealand. It is the first instalment of what will grow into a larger publically accessible resource.
The first official day of remembrance for the 19th century Land Wars in New Zealand was observed as Rā Maumahara on 28 October. Ceremonies across the country recalled those who died in the wars and the tragic legacies of the conflicts. Professor Macdonald says it has taken a long time for the Land Wars to be officially recognised because of ignorance of history, and because they reveal a violent colonial story.
"For iwi at the forefront of these events: in the north, in Waikato, in Taranaki, and in Tauranga, the significance of the wars and the purpose of remembering is clear," she says. "It is their people who fought, and subsequent generations who have mourned the losses that followed.
"But these events and their participants speak to all New Zealanders," she says. "The majority of those who fought against iwi were the 12,000 or so British troops who were sent to serve in New Zealand in the 1860s. These were men of regular army regiments, along with Royal Navy marines and colonial militia. Knowing who fought in the Wars tells us who the redcoat soldiers doing the Empire's business actually were."
Professor Macdonald says about one in five of these soldiers of the empire remained in New Zealand as 'soldier settlers' and, as a result, a number of Pakeha also have family histories linking directly to the 1860s wars.
"The 1860s wars were bloody and harsh events," she says. "This side of our history is not easy. But it is surely time for New Zealanders to know what happened here, in the places where we live. The identification of these soldiers, provides an opportunity for our past to be fully understood and remembered – not just because history tells a story but because it is the story that makes us who we are."
The database can be accessed at http://www.soldiersofempire.nz/database.html
Professor Macdonald's research was supported by the Marsden Fund Council from Government funding managed by the Royal Society Te Apārangi