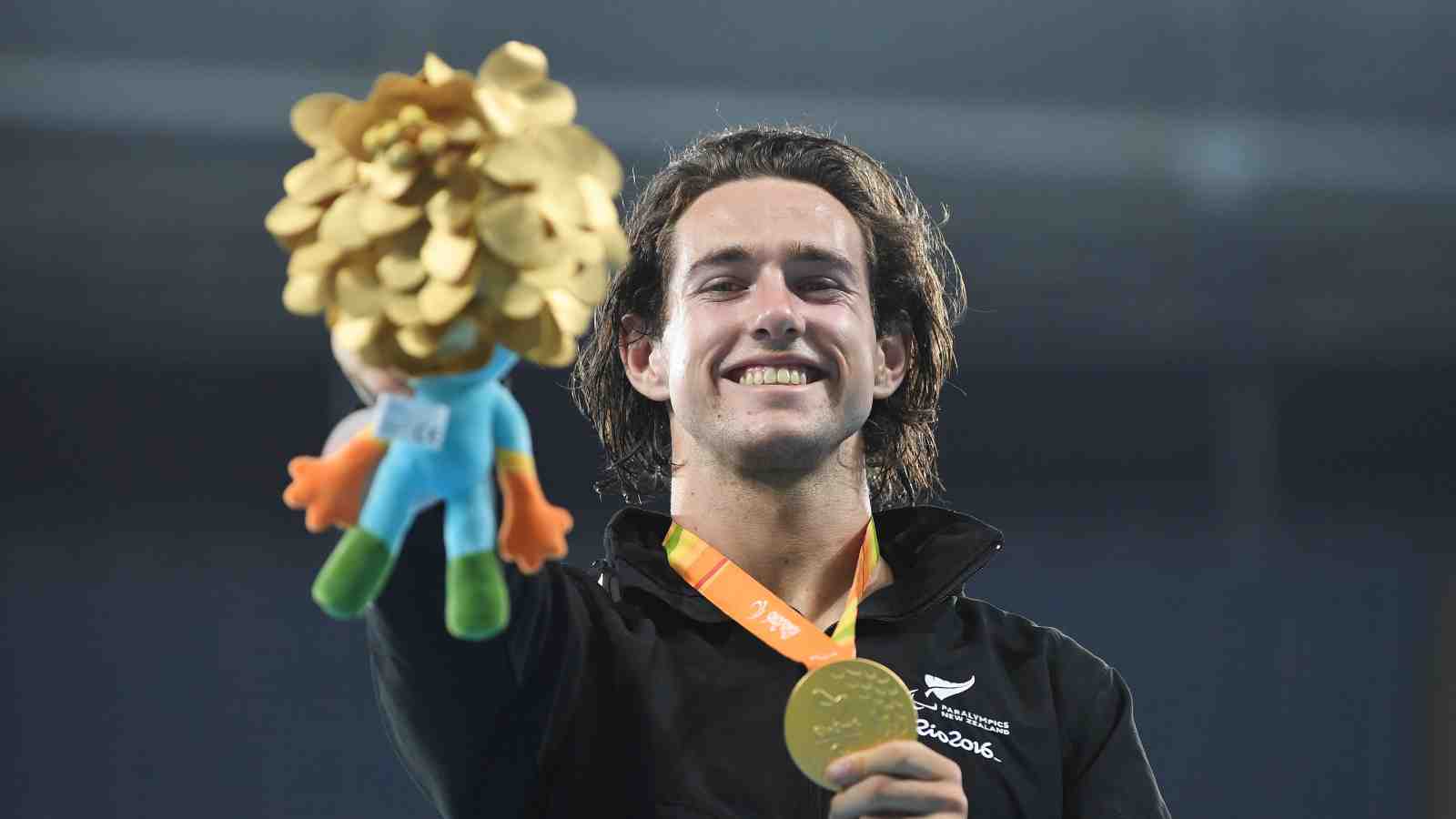 Image credit: Getty Images.
The Nelson-born sprinter won two gold medals and a silver in the T44 category at the 2016 Paralympic Games in Rio de Janeiro.
In the midst of training and competing, Liam was also working hard toward his Bachelor's degree in Marketing and International Business from Victoria, which he completed at the end of 2016.
Liam will graduate tomorrow, and also give the graduate address during his ceremony.
"I'll be honest—competing and studying was difficult. I had good intentions to put time aside for my university work while in Rio but when I arrived it was the last thing I felt like doing.
"Victoria University was fantastic. My course coordinators and tutors were very understanding—giving me flexibility in deadlines and offering support."
On top of two Paralympic records and being selected as New Zealand's flag bearer for the closing ceremony, the rapid rise of the Kiwi blade runner also includes becoming a Member of the New Zealand Order of Merit in the 2017 New Year Honours and being recognised as Disabled Sportsperson of the Year at the Halberg Awards.
Liam's next step is to become the fastest person on the planet. "I'm going to be the fastest person on the planet, legs real or not. It's important to do things that shape the future and this would be one of those things," he says.
Liam crowdfunded $20,000 to buy his first carbon fibre running blades. "I worked really hard for it, and now it's paying off."
But the 23-year-old says ultimately he plans to move away from the track and use his degree.
"I'm more interested in technology and innovation than I am in sport. I see myself working in a technology company in the future. I would find that exciting and rewarding."
Having extracurricular goals outside of study is important, says Liam.
"I'd encourage other students to get involved in side projects while at University. Start a company or set a crazy challenge that you can work on alongside your studies. It's possible to accomplish a lot in three to four years and the University has lots of free resources so make the most of them. Use your weekends to help change the world."