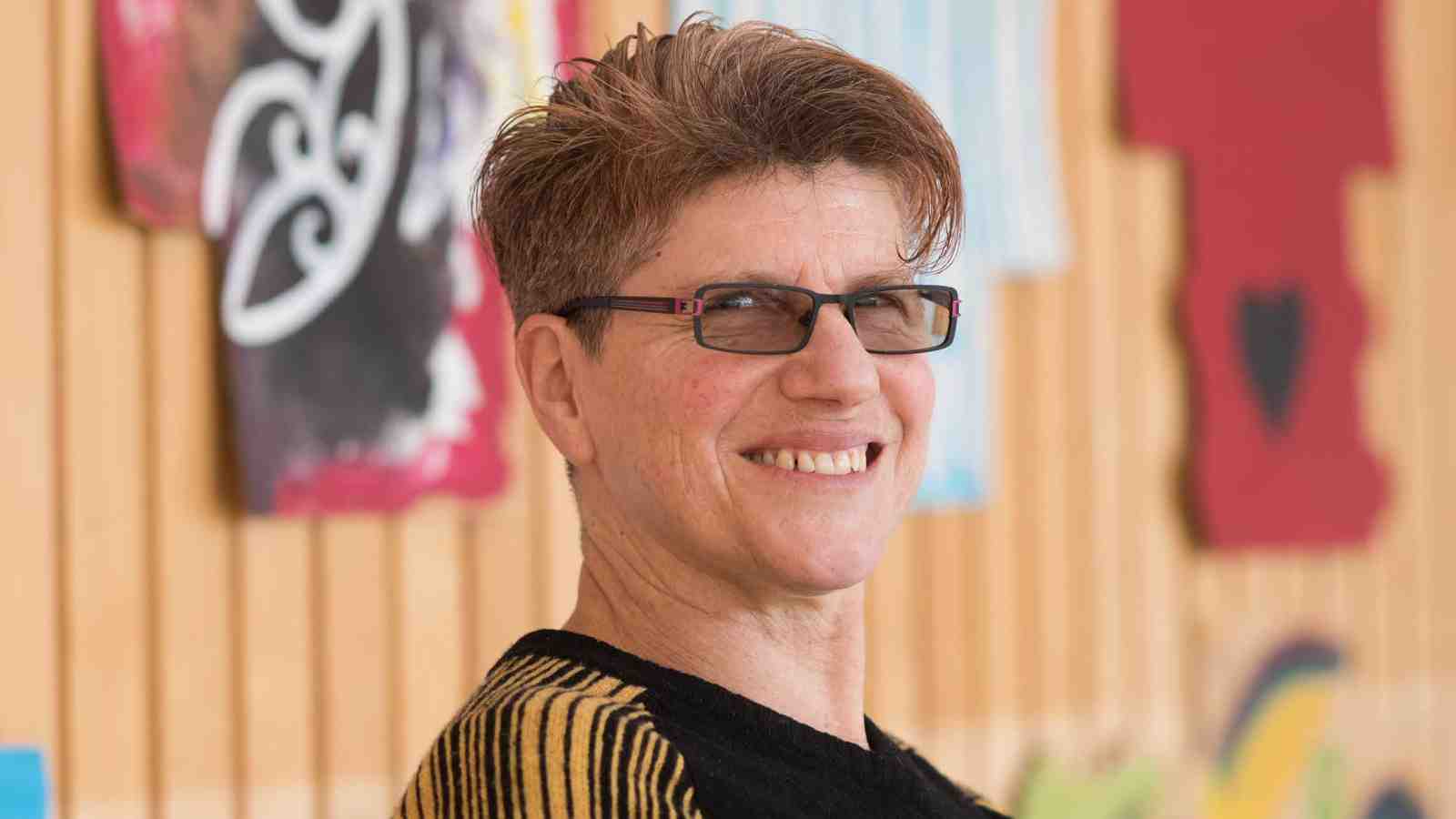 "I love what I do," Lisa says, "so it's fantastic to be recognised."
The annual Victoria Teaching Excellence Awards, as nominated by staff and students, honour those who have gone above and beyond the call of duty and made a lasting impact on the lives of students at Victoria.
Vice-Chancellor Professor Grant Guilford says Lisa is highly respected as "an energetic and creative teacher who actively engages with students to share her wide knowledge and experience of early childhood education".
A quick look around Victoria's Karori campus confirms Lisa's talent for combining her dual love for teaching and art which has been experienced by most, if not all students and staff on campus.
The evidence is in the rainbow-coloured knitwear decorating the cabbage trees, the "reverse graffiti" circles that have been water-blasted on the concrete of the student quad, and exhibitions of students' art work in the cafeteria.
Those are just some of the campus-wide projects Lisa has co-ordinated when she's not lecturing at the Faculty of Education, writing her PhD, or sitting at a spinning wheel turning the waste paper of her half-written thesis into 'yarn' for another creative project.
Lisa is an experienced kindergarten teacher and has also worked as a professional development provider for the Ministry of Education. She took a teaching position at Wellington College of Education 10 years ago, shortly before it was incorporated into the University, and continues to share her research, skills and knowledge with early childhood education providers around the country.
Her current research interest focuses on exploring how visual art can be used to enhance children's learning.
"Young kids need visual arts to communicate their understanding of their lives, and help them make meaning of the world they live in. They often don't have the fluency or sophistication of language that adults do, so art gives them another language to communicate with, and it often helps to make their thinking visible to adults," she says.