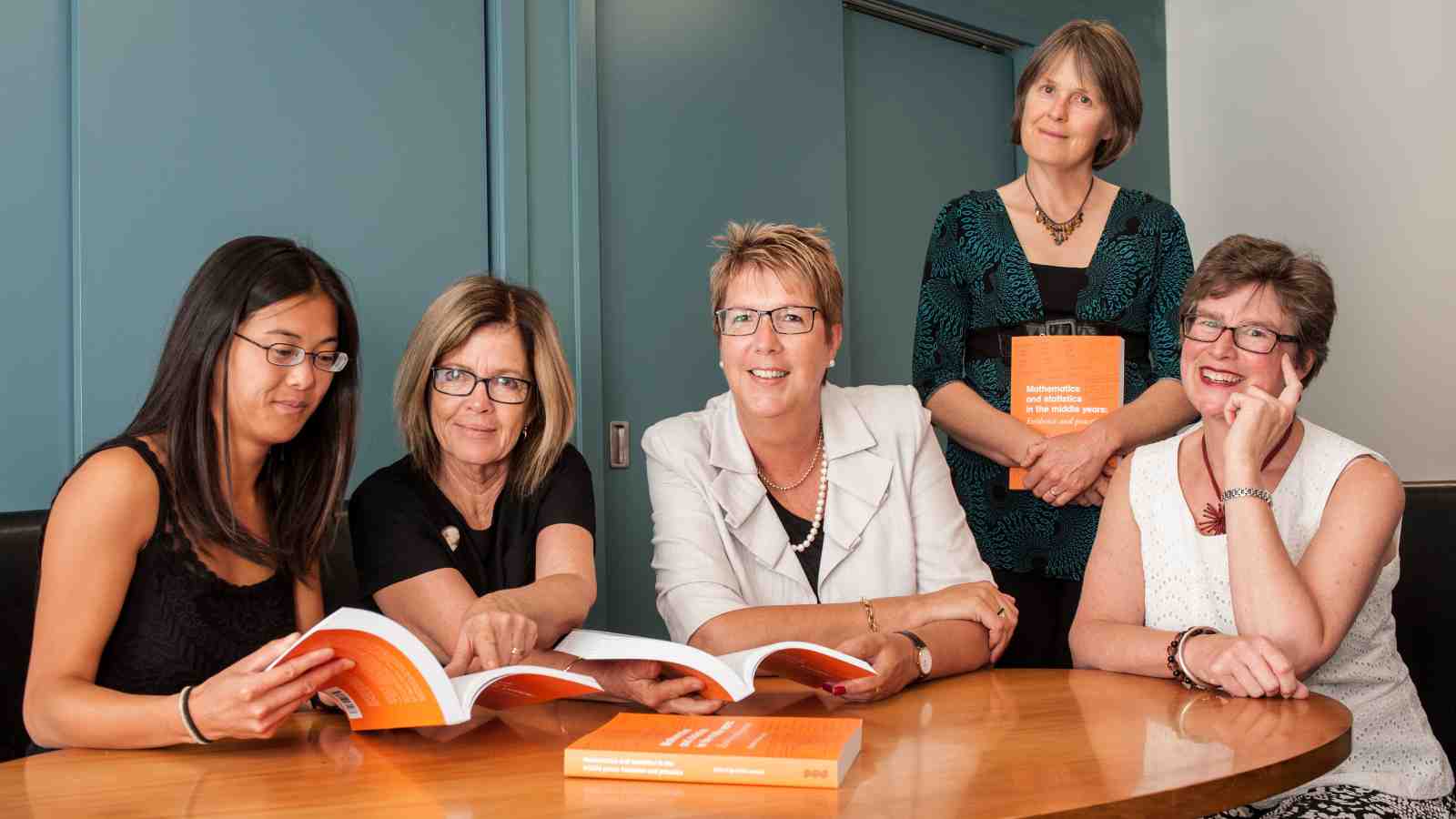 The book—Mathematics and statistics in the middle years: Evidence and practice—has been published by the New Zealand Council for Educational Research and edited by Dr Robin Averill, a Senior Lecturer in Victoria University of Wellington's School of Education.
It will help teachers put educational policy and theory into practice and has a particular focus on teaching mathematics in te reo Māori.
Dr Averill says the book is a collaborative effort between researchers and teachers that gives teachers access to a wealth of academic research.
"The book includes 18 chapters each written by academics and school teachers from around New Zealand.
"The focus of the book is teaching children in years 7 to 10 – the book spans the primary-secondary school transition. This is when many students start to have difficulty with maths."
Each chapter gives practical advice on how to achieve the Ministry of Education's Māori teaching standards. Two chapters are drawn from teaching practices at Māori immersion schools in the Waikato and at Rotorua, where maths is taught in Māori using exercises such as mapping and pattern analysis.
"Linking activities to culture encourages engagement," says Dr Averill.
The subjects of other chapters include imparting an understanding of how statistics can be questioned, and how to communicate and reason mathematically. One of the chapters has a section on teaching financial literacy, or money matters While another gives exercises in analysing data.
As well as helping teachers, the book will also assist those who teach the teachers.
"New Zealand's best maths students do very well internationally," says Dr Averill. "Our biggest problem is the inequality of maths achievement within the country. This is linked to socioeconomic factors and to ethnicity.
"There are also attitudes and beliefs that need to change a little. For example, we know that maths teachers have high expectations but are these expectations conveyed to students? Some aspects of maths teaching are really complicated and this book will help."