Marking milestones at Moon Festival 2019
Celebrating the third anniversary of the arrival of the Chinese heritage types.
Now a beloved Wai-te-ata Press tradition, more than 30 guests gathered on Friday 13th September, 2019, to celebrate the Moon Festival (中秋節) and Chinese Scholar Studio project milestones.
The Printer, Dr. Sydney Shep, opened the celebrations with a few words and welcomed our friends and supporters, old and new, including our Dean of the Faculty of Humanities and Social Sciences, Professor Sarah Leggott, guests and friends from the Chinese Heritage Poll Tax Trust, New Zealand Chinese Friendship Society, NZ Chinese Cultural Arts Association, the Wellington Xiamen Association, the Confucius Institute, the Taipei Economic and Cultural Office, and many others.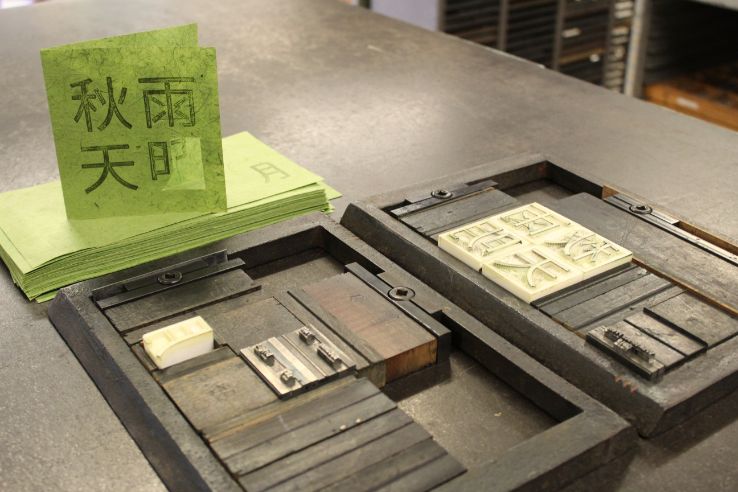 The Moon Festival celebrations are always lively gatherings full of activities. This year, guests could print a token which features 3D-printed type, manufactured in collaboration with Leo Browning, as an exploration of the digital handmade and could print with a range of portable kits. The characters capture the essence of a classic Tang poem, Staying in the Mountains on an Autumn Night:
空山新雨後,天氣晚來秋。
明月松間照,清泉石上流。
竹喧歸浣女,蓮動下魚舟。
隨意春方歇,王孫自可留。
Mountains empty after a fresh rain,
At nightfall, the weather feels like autumn.
A bright moon shines through pines;
A clear spring flows over rocks.
Bamboos echo as women return from washing;
Lotus move as boats come home from fishing.
Spring grasses always wither when autumn comes.
Will you be staying longer, my fine young friend?
Translated by Geoffrey Waters, Michael Farman and David Lunde, collected in 300 Tang Poems.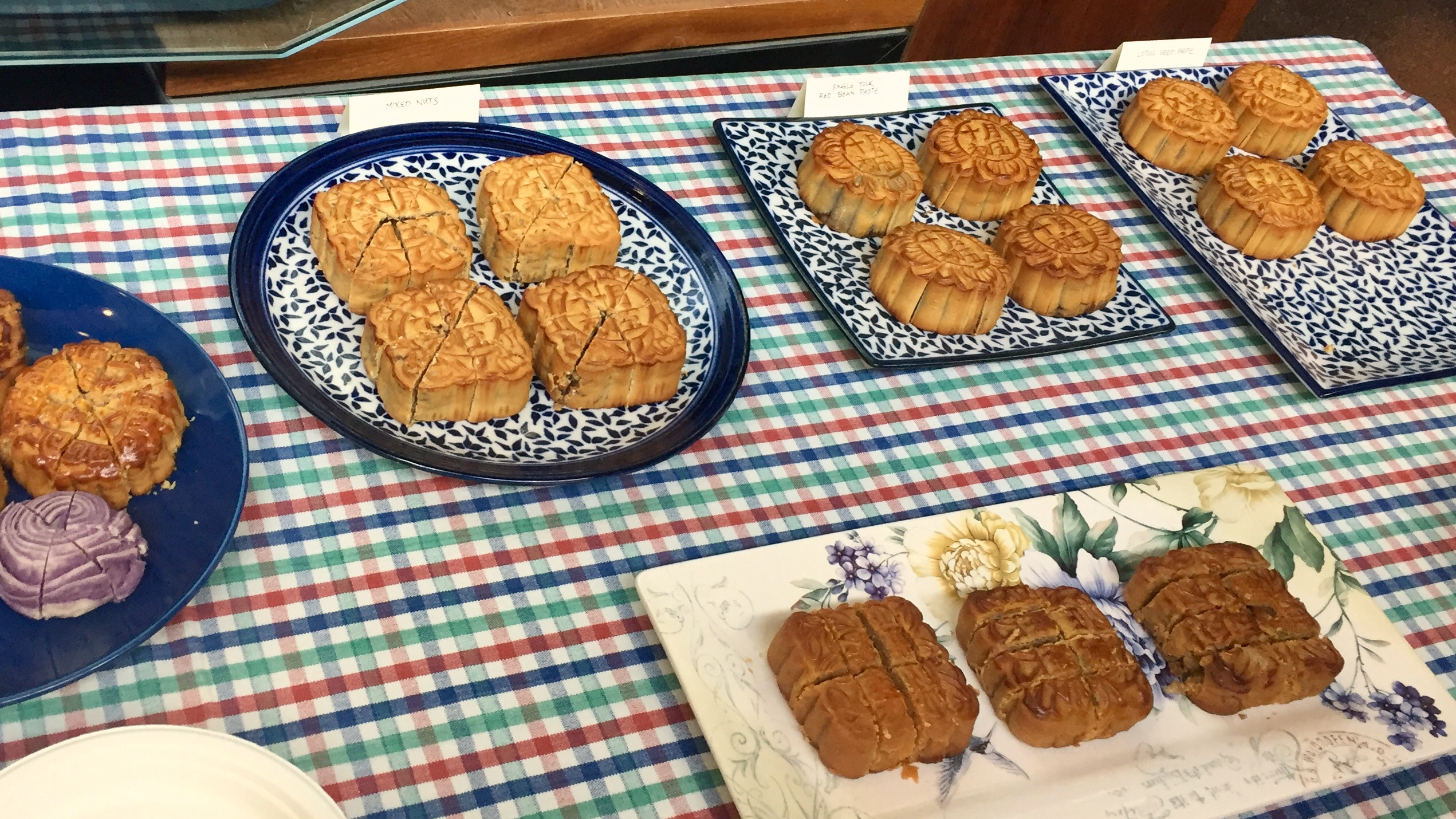 Of course, no Moon Festival celebration would be complete without moon cakes! It was wonderful to spend an afternoon in good company, with good food and even better cheer. We're already looking forward to next year's celebrations!
As it was also the third anniversary of the arrival of the Chinese heritage types, Dr. Shep also warmly acknowledged the Chan family, who have been staunch supporters of our various curatorial, research, and engagement activities and the Dominion Federation of New Zealand Chinese Commercial Growers, She also acknowledged the ongoing involvement of the Dominion Federation of New Zealand Chinese Commercial Growers, whose type forms the basis of our unique collection and on whose behalf we are shaping a dynamic future for their legacy.
Research assistant Ya-Wen Ho also shared an abundance of celebration-worthy milestones such as the Chinese heritage type collection's growing international recognition.
The collection is attracting overseas researchers and institutions to visit Wai-te-ata Press. We are eagerly anticipating a consultation visit from several Taiwanese experts, who will also be presenting at a special panel on the transmission and localisation of Chinese letterpress fonts and artefacts at the Dragon Tails conference on 20–23 November, 2019. You can read the draft programme and register now.
Opportunities have arisen to weave Wai-te-ata Press' collection into expansive, global diaspora stories to be told through international platforms. During her research trip to Wellington, Hong Kong Open Printshop's Programme Director, Sau-Mui Yung, visited Wai-te-ata Press and commended the completeness and quality of the Growers Journal documentation archived at the National Library. Given our heritage types' origins in Hong Kong, Hong Kong Open Printshop has invited Wai-te-ata Press to tell our collection's story at Impact 11, an international printmaking conference to be held in Hong Kong, September 2020.