Wai-te-ata Press re-opens
Wai-te-ata Press celebrates being back and open
Wai-te-ata Press has re-opened its doors after an eight-month closure for earthquake strengthening! There are changes big and small throughout the space – the base isolators reserve a radial 600mm allowance to be effective, nudging the placements of the presses – none of which detracts from our commitment to uphold a space to explore books and print in all their myriad forms.
To jump-start momentum, research assistant Ya-Wen Ho worked with Whitireia publishing student Chris Cessford on a series of projects during her two-week placement: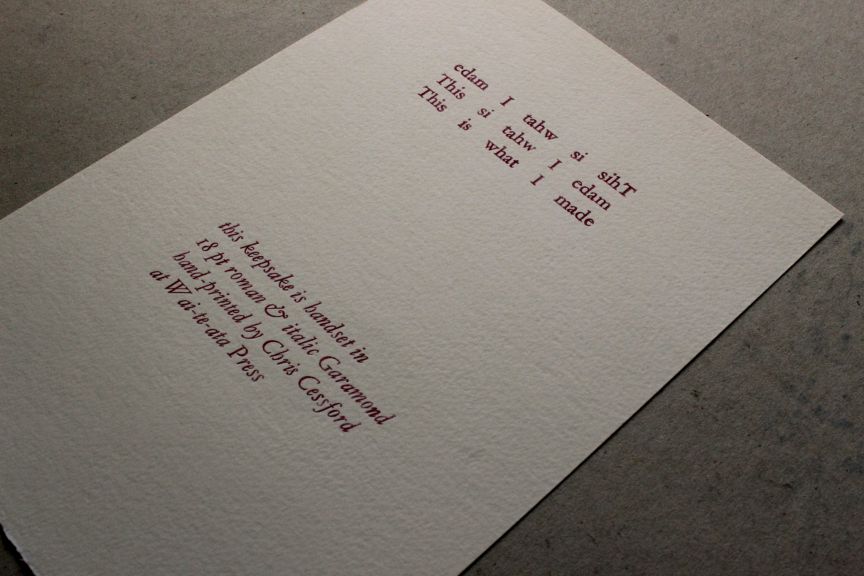 "It was a lot of fun and a privilege to get my hands dirty at Wai-te-ata Press, where I selected fonts, set type, inked and operated the letterpress printer to produce posters and cards. I also learned how books are much more than vehicles for text - at Wai-te-ata Press, the kaupapa is to integrate design to add cultural value to every publication." - Chris Cessford
Chris rose to the challenge to visually communicate Wai-te-ata Press' appeal and entice engagement. She worked with a mix of wood and metal types, printed with different inking techniques and colours. We explored responsive design, recognising digital design for smart devices as underpinned by analogue practice, by making her 'Book a Date' design fit for purpose across different assets: a poster, a folded card, and a postcard. Coming to a poster wall near you soon!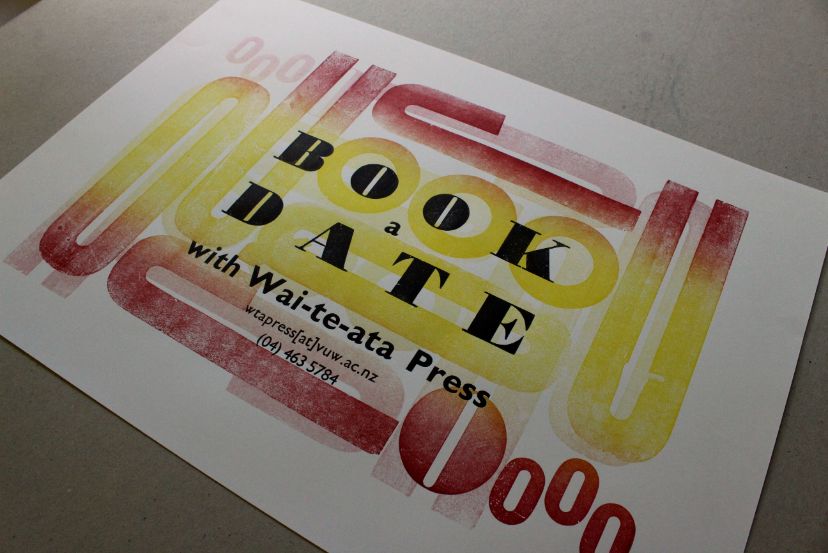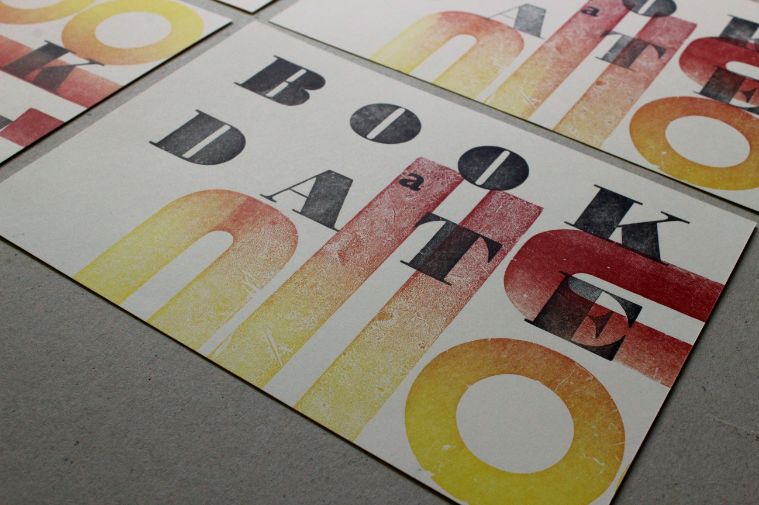 Finally, Chris worked with Ya-Wen on a keepsake for the upcoming Moon Festival celebration, a beloved annual tradition at Wai-te-ata Press. Technically, this production was the most difficult yet and involved registration, the aligning of different compositions over multiple print passes, mixing and colour-matching a custom shade of olive and post-production cut outs. All on a textured sugar-cane paper too!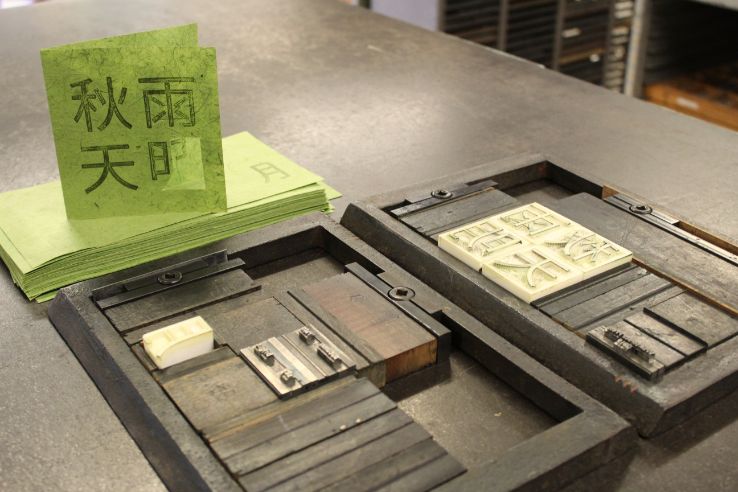 The token features 3D-printed type, manufactured in collaboration with Leo Browning, as an exploration of the digital handmade. The hanzi characters 秋/autumn, 雨/rain, 天/sky and 明/bright were selected by graphic designer Michelle Huang from a classic Tang poem, Staying in the Mountains on an Autumn Night by Wang-Wei (《山居秋暝》王維).
Having warmed up the press, Wai-te-ata Press rebooted Printer's Devils Fridays (PDFs) and welcomes enthusiasts to work on collaborative projects and help make order out of the perennial chaos.
Watch this space!