Design alumnus builds great career
A love of technology, games, and being creative led Master of Design Innovation graduate Regan Petrie to study design at Victoria University of Wellington and has now helped him land his dream role at LEGO.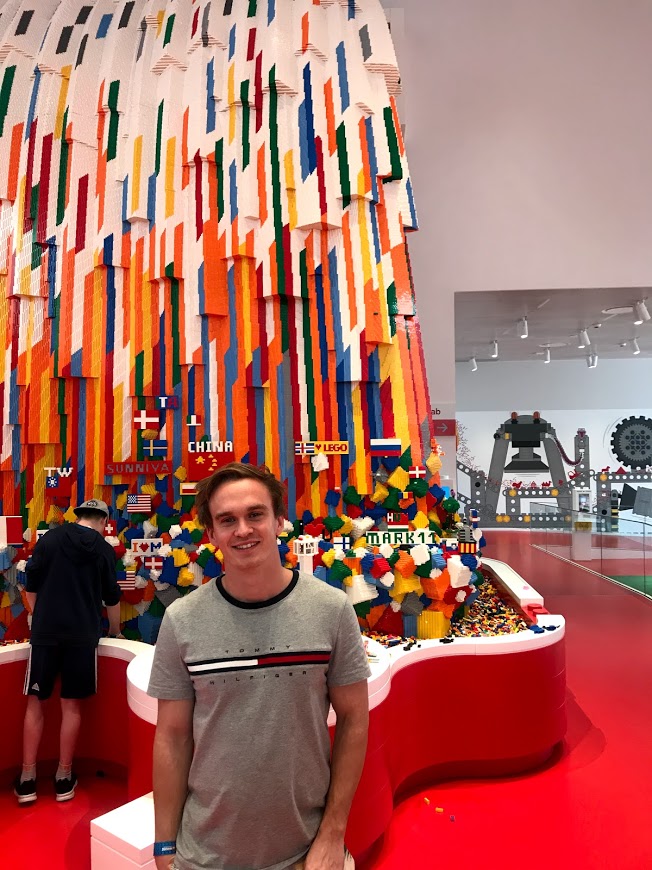 He will soon be moving to Denmark to start a permanent role in LEGO's innovation lab as a Digital Play Designer—a role that combines the skills he learned during his undergraduate and postgraduate degree.
"My dream job – I can't wait!"
Regan, who majored in Media Design, beat out fierce competition to win the role.
"The interview process was pretty tough. It involved several rounds of interviews including a software skills test, and a design challenge. Followed by a not-so-quick flight to their headquarters in Denmark to present my solution to a panel of LEGO designers."
Regan says he chose Victoria University of Wellington partly due to its location.
"Wellington is a vibrant, exciting city that is renown as a hub for digital innovation and creativity."
He credits his experience at Victoria University as both an undergraduate and Masters student with helping him progress in his career. Working on projects with other designers, developers and business students helped him build skills working within multidisciplinary teams, essential for his LEGO role.
"The tools, programs and design process that I learnt during my studies have been directly transferable into my professional career and have created a strong foundation for my design career."
"Victoria University of Wellington's Design Innovation degree gives you the freedom to explore a wide range of design expertise and apply your skills across a broad range of facets in the design space. This has allowed me to apply my design skills across several different industries and has opened up my career to plenty of opportunities."
Before he jets off to Denmark, he has this advice for other students, "step out of your comfort zone, be ambitious and have most importantly have fun!"