Better drugs
Millions of people suffer from diseases for which there are no effective drugs. Our researchers are developing new treatments for these unmet medical needs.
Imagine a world where your own body cures cancer
In recent decades, huge advances have been made in developing drugs for diseases that were once fatal or resulted in a poor quality of life for sufferers. But effective treatments for some conditions, such as the common cold, cancer, malaria and Alzheimer's, have continued to elude scientists.
The world-class carbohydrate chemistry experts at Victoria's Ferrier Research Institute are working to change that. Led by Professor Richard Furneaux, the Ferrier team does the chemistry and collaborates with talented biologists around the world to discover how new ideas can make a difference in the real world.
This combination of excellent science and an entrepreneurial spirit has generated tens of millions of dollars of economic activity for New Zealand over the 25 years the Ferrier team has been researching innovative medical drug compounds.
Mundesine®
A significant recent success for the Ferrier team is a drug called Mundesine®, which was developed to treat patients with a specific type of non-Hodgkin lymphoma—a form of blood cancer.
The Ferrier team invented the active ingredient in Mundesine® together with its partners at the Albert Einstein College of Medicine in New York. The drug is now being sold in Japan.
As a targeted therapy, Professor Furneaux says it doesn't have the serious side effects that are normally associated with the usual cancer chemotherapeutics
Mundesine® is only the second pharmaceutical drug created in a New Zealand laboratory that has made it to the international market and the first since the 1980s.
"It is definitely a career highlight for us to have gone from conception to delivering a drug to patients."
Ideas pipeline
The Ferrier team is constantly developing new ideas.
They are part of a trio of research labs that have just received funding from the NIH (National Institutes of Health—the primary agency of the United States government responsible for biomedical and public health research—to work on treatments for malaria and other parasite infections. Over one million people die from malaria each year, most of them children.
Another project involves world-leading technology, developed with the Malaghan Institute of Medical Research, that may help the body cure itself of cancer and viral infections. A spin-out company, Avalia Immunotherapies Ltd, is currently progressing the technology.
Professor Furneaux says Ferrier scientists also have a focus on bioactive complex natural products which are very difficult to make. "We have recently filed two patents around new technology that can efficiently produce these materials."
New Zealand advantage
Identifying and exploring the opportunities where New Zealand has a competitive advantage is the Ferrier team's focus.
"The way we approach our science is to concentrate on creating compounds that are new and that we can get intellectual property protection for."
The team currently has 44 live patent families, most of which are licensed.
Central to achieving their goal is forging international connections that will allow Ferrier scientists to advance their innovative ideas, something Professor Furneaux and long-time Ferrier colleague Professor Peter Tyler, realised early in their careers.
"We basically went on the road for six weeks a year to visit the best chemists and biologists in our field and to find out what the world was like and what it needed. Now everyone knows us and it's led to collaborations and partnerships that have been fundamental to our success.
"We also go to international conferences and monitor the top, high-quality publications that present new biological insights.
"It's like standing next to a fire hose, the amount of research that is coming through, so we aim to pick the opportunities where we and our partners have a competitive advantage."
To find out more
If you have any questions about Victoria University's research into drug development, contact: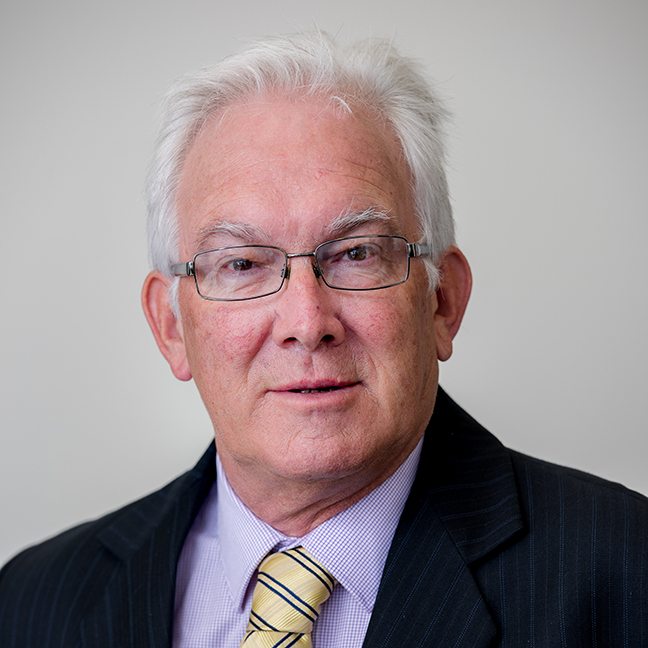 Director Ferrier Research Institute
Ferrier Research Institute

GIQ, Gracefield Innovation Quarter, Lower Hutt